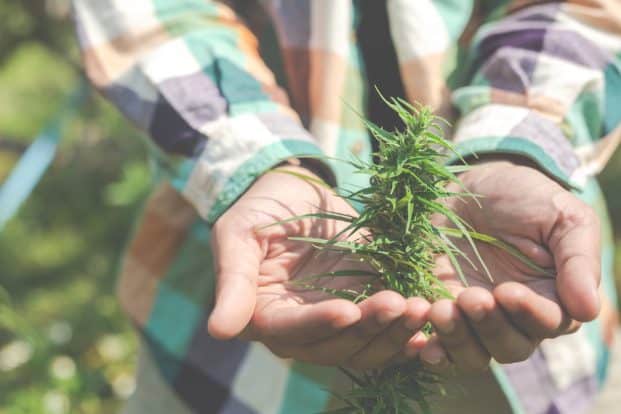 What Is a Hybrid Cannabis License?
Recreational cannabis is now legal in 21 states, while medical cannabis is legal in 39 (including the District of Columbia.) Each state is a market silo, run by its own rules and regulations. Despite this approach, only a few types of cannabis licenses exist in any given state; medical, recreational, and hybrid. Hybrid cannabis licenses are becoming increasingly common and come with their exposures and risk management. Let's explore this particular license more in-depth.
What Kinds of Cannabis Licenses Exist?
There are three main types of cannabis licenses, each of which allows the holder to grow, process, package, or sell cannabis to a specific audience. 
Medical
A medical cannabis license gives holders the right to grow, process, package, or sell medical marijuana products out of a specified location and online to people who hold medical marijuana (MMJ) cards. These licenses can include cultivators, processors, packagers, and dispensaries. The criteria to qualify for an MMJ card varies from state to state, and which cannabis products can be classified as medication.  
Adult-Use
An adult-use retail license gives holders the right to sell, grow, process, or package recreational cannabis products to people over 21. The strength of these products, product variety, and product sourcing vary by state. Adult-use licenses can include dispensaries, cultivators, packagers, and processors.  
Hybrid
A hybrid cannabis license is a combination of the two above retail licenses. A hybrid license gives holders the right to sell medical cannabis products to medical marijuana cardholders and the ability to sell cannabis products to anyone over the age of 21. 
Hybrid cannabis licenses can be for retailers or cultivators but may include processors and packagers. These licenses are only available in some states. Furthermore, each state decides whether the products can overlap or must be kept separately.
What Risks Do Cannabusinesses With Hybrid Licenses Face?
Dispensaries, cultivators, and other vertically integrated operations can carry hybrid licenses. But the most common type of hybrid cannabis license is for retail. Dispensaries that hold a hybrid license effectively double the size of their customer base. 
Unsurprisingly, hybrid license retailers face similar risks as medical or recreational dispensaries, but they are compounded since they work on both sides of the industry. Some of these risks are unique to cannabis, while others are a part of the cost of doing business in any industry. 
Risks for hybrid license retailers include: 
Theft

:

Like many product-touching businesses, hybrid dispensaries face the risk of

theft

. This risk can be mitigated by following security procedures, including not leaving products on the shelves overnight.

 

Property damage

:

Property damage goes hand in hand with the risk of theft, such as in a smash-and-grab. Since dispensaries face an increased risk of theft over other industries, understanding your exposure to property damage is critical to your risk management plan.

  
Cybersecurity: Getting caught in a cyberattack is a matter of when, not if, for most businesses.

Cybersecurity crimes are on the rise

, and hybrid dispensaries incur the risk of medical dispensaries that handle sensitive patient information and private customer information like credit cards. 
Legal liability

: Legal liability includes product liability, general liability, and other liability policies. That said, a general liability policy is vital for any business, not exclusively hybrid license retailers. 
Employment-related issues

: Despite the passion for the plant that many people working in cannabis have, dispensaries can face the same employment-related issues as any other business, such as breach of contract, discrimination issues, or wrongful termination lawsuits. 
Lawsuits related to mismanagement

: While a mom-and-pop dispensary may not have many directors or officers to get involved in a mismanagement lawsuit, multi-state operators do. D&O litigation is not often the biggest risk on the minds of cannabusiness owners, but it is one to consider for larger organizations. 
Can Cannabusinesses Convert to Hybrid License Holders?
The ability to convert to a hybrid license is state-dependent. Many states allow existing medical cannabis operations, including cultivators and dispensaries to convert to hybrid licenses after passing recreational legalization. This approach allows the market to expand smoothly and help supply the spike in demand that comes after legalization. 
Many states also allow vertically integrated operations, like multi-state operators, to be hybrid cannabis license holders. The scale of these businesses' operations helps them supply both sides of the market with products.  
Rhode Island, which recently legalized adult-use cannabis, is the latest state to offer hybrid licenses to existing medical operators. These hybrid license retailers allowed the market to open smoothly and immediately offer products to eager customers. Connecticut also provides this option as they work to open and scale its recreational market. 
But this option is only sometimes available, or at least not immediately. New York, which opened its adult-use market in December 2022, did not automatically allow existing medical retailers to convert into hybrid license retailers. Instead, the state focused on issuing social equity licenses. Allowing communities most impacted by the war on drugs to enter the market first. New York has created regulations allowing existing medical retailers to enter the recreational market, but these are currently in public comment and still need to pass. 
Insurance Recommendations for Hybrid License Retailers
There's a lot to navigate as a hybrid cannabis license holder, and figuring out where to start can be overwhelming. While each business is unique and needs a unique risk management policy, several cannabis insurance policies are general best practices for retailers. 
Cannabis insurance policies are a mix of commonly held business policies and some specific to the industry's risks. The following policies may only include some of what you need, but these will cover your bases and are an excellent place to start.  
Suggested cannabis insurance policies 
General Liability
General liability offers broad protection against some of the most fundamental risks cannabis companies face. Known as "slip-and-fall" or "all-risk" insurance, this policy covers personal or property damage and bodily injury occurring on the business premises.
Product Liability
Cannabis companies offering tangible products or services risk third-party lawsuits claiming bodily injury or property damage. Product liability insurance covers defense fees and settlements, even for ungrounded claims. This coverage is particularly critical in the cannabis space as testing and manufacturing aren't regulated at the federal level.
Crime
Cyber insurance protects companies from third-party lawsuits relating to electronic activities (i.e., phishing scams). Plus, it offers many recovery benefits, supporting data restoration and reimbursement for income lost and payroll spent.
Property
This policy is first-party coverage that protects the Total Insurable Value (TIV) of your operation's property, reimbursing cannabis companies for direct property losses.
Cyber
Cyber insurance protects companies from third-party lawsuits relating to electronic activities (i.e., phishing scams). Plus, it offers many recovery benefits, supporting data restoration and reimbursement for income lost and payroll spent.
Workers' Compensation
Employers are typically responsible for medical costs and lost wages when employees sustain work-related injuries. This policy covers these expenses, protecting employees while keeping cannabis companies running smoothly.
Employment Practices Liability
Cannabis companies with any number of employees face the risks of allegations, such as discrimination, wrongful termination, breach of contract, etc. This coverage protects cannabis companies against lawsuits related to employment practices.
Directors & Officers
Shareholders, competitors, investors, etc., can sue a cannabis company's executives, putting their personal assets at stake. Directors and officers (D&O) insurance protects these assets from lawsuits alleging leaders of wrongful acts managing the business.
Protecting your cannabis company can seem confusing. We're a full-service insurance brokerage working with carriers worldwide to offer you the best coverage possible. We're here to help! Please reach out to us today by emailing [email protected] or calling 646-854-1093 for a customized letter of commitment or learning more about your cannabis insurance options.