Cannabis Extraction Insurance
Companies that extract cannabinoids like CBD and THC from a cannabis plant require extensive labor and equipment, exposing the extractors to unique risks.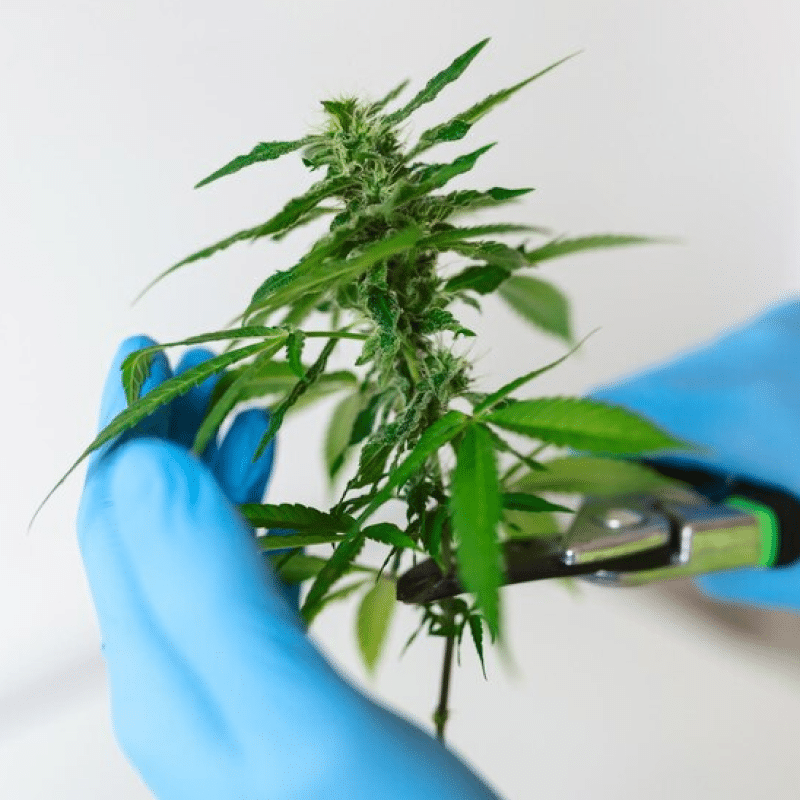 COMPREHENSIVE INSURANCE COVERAGE FOR YOUR CANNABIS EXTRACTION
Given the delicate nature of the extraction methods, businesses must have specialized protection in place. The answer lies in opting for customized cannabis insurance for the process. That ensures comprehensive coverage to safeguard even the most vulnerable elements of the extraction process.
Whether you're a budding entrepreneur or an expert, the right insurance can be the key to your business' growth. Let's delve in to explore how it's done!
Risks & Liabilities Cannabis Extraction Businesses Face
Large-scale cannabis production comes with its consequences. So, cannabis dispensaries face various liabilities, but the four significant liabilities are;
Types of Cannabis Extraction Insurance Coverage
Cannabis processors face unique risks that can pose challenges to their operations. However, there is good news, as various cannabis extraction insurance coverages are crafted specially to safeguard businesses against the uncertainties that arise during the extraction process.
Depending on different analytical methods, you may choose which one best suits you. These tailor-made insurance coverages include:
Cannabis Extraction-Specific Coverage
Cannabis extraction-specific coverage aims to counter the unique intricacies of the extraction industry, including handling advanced machinery, specialized equipment, and potentially hazardous materials.
It considers all the risks involved in the process and customizes a solution to address them promptly for an efficient extraction.
Directors & Officers
Insurance
D&O is liability insurance to safeguard the rights and assets of a business's directors and officers in the chemical industry.
It offers coverage against lawsuits from stakeholders, competitors, or investors, offering peace of mind to those serving lead roles in the companies. That helps them carry out their duties without fearing wrongful allegations and the threats of financial losses.
Employment
Practices Liability
During industrial applications, cannabis businesses are exposed to numerous threats, including risks of allegations such as treating employees unfairly, firing them, breaking agreements, etc. Employment Practices Liability insurance helps companies against all potential lawsuits concerning workers.
Directors & Officers
Insurance
Starting a dispensary business from scratch involved raising sufficient capital.
In the current landscape, directors, and officers might be subjected to repetitional and financial setbacks if their businesses are sued.
Why Choose AlphaRoot for Your Cannabis Extraction Insurance Needs
AlphaRoot specializes in providing tailored coverage for cannabis businesses.
01

Their team has extensive expertise and a deep understanding of the unique risks faced by dispensaries, which allows them to offer comprehensive insurance solutions to every problem you face.
02

By working with AlphaRoot, you can rest assured that your cannabis extraction business is adequately protected. AlphaRoot masters at assessing risks, recommending appropriate coverage plans, and customizing insurance policies to suit your needs.
03

Another pro of partnering with AlphaRoot is their commitment to exceptional customer care. If you want to collaborate with someone as dedicated and supportive as you are, AlphaRoot is the answer!
How AlphaRoot Brokers Your Cannabis Extraction Insurance
When you choose AlphaRoot as your cannabis extraction insurance broker, they take care of the entire insurance procedure for your business. This involves: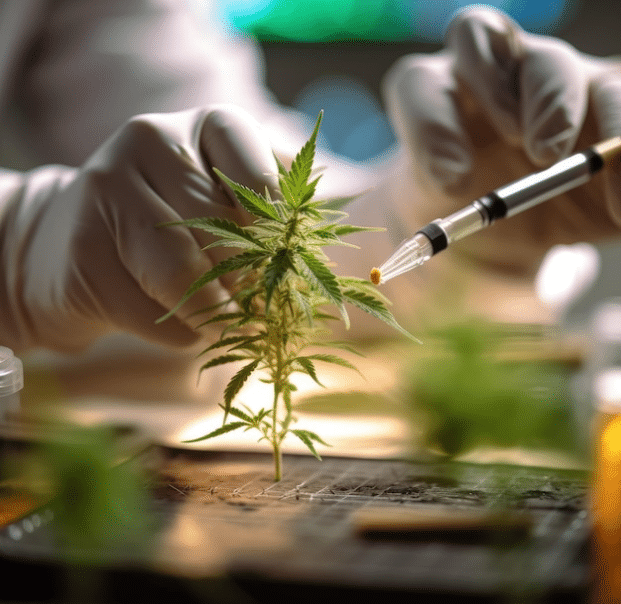 Assessing the needs of your business thoroughly.
Navigating various kinds of insurance to find the best-suited insurance plan for your cannabis extraction business.
Tailor the chosen insurance plan according to what your business requires.
Offer market-competitive rates for your extraction's insurance plan.
Provide ongoing support and recommendations, whether it's about insurance plans or state compliance requirements, etc.
By hiring AlphaRoot for insurance brokerage, you will be saving your precious time and effort that you could invest in other business operations to ensure business progress.
Cannabis Extraction Insurance Quotes
AlphaRoot takes pride in charging market-competitive rates and ensures 100% transparency regarding what a plan covers. With AlphaRoot's custom-built online portal, you can request quotes for your extraction business quickly and conveniently. The portal streamlines the process, eliminating the clerical tasks that often slow down traditional insurance brokerages.
Frequently Asked Questions
If you're a cannabis extraction business owner, you must consider several insurance solutions to protect your employees, assets, and the vulnerable details of your operations. The most common insurance for cannabis extraction businesses includes general liability insurance, property coverage, workers' compensation, and employment practices liability.
Cannabis extraction insurance is the specialized coverage crafted to protect businesses that extract medicinal cannabinoids, such as CBD, THC, and other wellness products from cannabis plants. The process involves intricate procedures and specialized labor, exposing extractors to risks, including worker injuries, issues with extraction equipment, and third-party claims. To mitigate these risks, cannabis processors need to opt for adequate cannabis extraction insurance.
The cost of general liability insurance for cannabis extraction depends on several factors, such as the location of your business, the size and revenue, coverage limits, etc. For an instant quote, visit AlphaRoot's online portal.
Contact Us
For more information on the popular method of cannabis extraction or to discuss your specific insurance needs, contact AlphaRoot today. You can reach their knowledgeable team by mailing us at [email protected] or by calling (646) 854-1093. Our experts are eager to assist you with protecting your businesses!