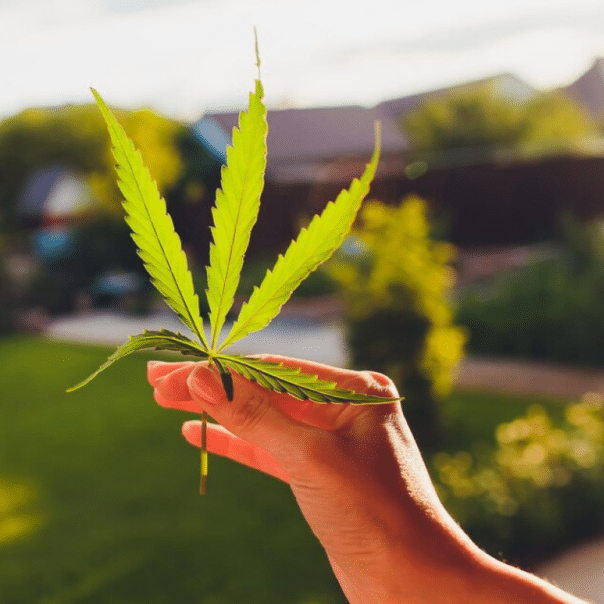 Cannabis Tourism Is Soaring — Here's an Inside Look
Cannabis tourism is morphing into something amazing due to the rapidly changing environment. Let's look at this unique landscape through a risk management lens.
People travel for many reasons — adventure, food and wine, new experiences, and, of course, cannabis. Cannabis tourism is a nascent industry that's sprung up in the wake of the Green Wave — and it's one many of us can't afford to ignore.
What Is Cannabis Tourism?
Cannabis tourism is the concept of people traveling based on the availability and legality of cannabis. It's a form of agro-tourism and can most similarly be compared to people who travel for wine or beer.
Reasons Cannabis Tourism Is Growing in Popularity
So why is weed tourism becoming more popular? First, because it exists now!
Here's the deal, before Colorado legalized cannabis for recreational purposes 2012, the places you could go for legal weed were few and far between, and probably required a medical card or passport (Amsterdam).
But in the past 11 years, the movement to legalize cannabis has spread successfully to nearly half of the states in the US, making it easier than ever to become cannabis tourists without needing to become international tourists.
This legalization has created 23 individual recreational marijuana markets, each with its own brands, companies, and product offerings. These dynamics mean that visitors have an incredibly wide range of products to choose from, and the offerings change by state.
Canna-enthusiasts can shop huge varieties of flower strains, endless offerings of edibles, cannabis beverages in bars, and more.
Since cannabis culture no longer needs to be hidden, visitors can immerse themselves into it. There are cannabis-friendly events to attend, hemp farms to tour, infused beverages on tap, and more.
How Cannabis Tourists Could Impact the Economy
Tourism is a cornerstone of the economy of many states — you only have to look at the budgets of state tourism offices to know how important it is. In addition to the state level, many states also have local or regional tourism offices that exist in order to market the destination to travelers.
And weed tourism is a big deal — financially. In 2022, Forbes shared that the industry of cannabis tourism was worth over $17 billion dollars in the US alone. Much of this number comes from what is spent directly at dispensaries and the taxes garnered there. But it also includes 420-friendly events, hotels, tours, and more.
In Colorado alone, cannabis tourism is estimated to generate over $1 billion annually.
Marijuana tourism is also having a significant economic impact on the states where it is legal. In Colorado, for example, cannabis tourism is estimated to generate over $1 billion in annual revenue. This revenue is supporting jobs in the cannabis industry, as well as in other industries that cater to cannabis tourists. The data is clear: legal cannabis and weed tourism is a boon for economies.
Potential Challenges for Cannabis Tourism
Cannabis tourism is a huge opportunity for legal states — if the risk is mitigated correctly.
Potential challenges for marijuana tourism include:
Regulations. Cannabis tourism business may be ancillary or plant-touching and must understand the state and local regulations. This can be confusing in an emerging industry, especially for new kinds of businesses that the regulations weren't made for, like 420 Tours. However, compliance is a must in order to set yourself up for long-term success.
Negative stigma. Despite the growth of legalization, the stigma surrounding cannabis has not and will not go away overnight. Some people may not be happy about a hotel turning 420-friendly or a new cannabis BNB opening up and could even campaign against them, hindering the growth of cannabis tourism.
Lack of awareness. Adult use has been around for little more than a decade, and there are still many people who don't even know you can travel to access cannabis. Add to this many destination's reluctant to advertise the change in marijuana laws, and you have a recipe for confusion around the cannabis plant.
Popular Marijuana Tourism Destinations
Though coffeeshops in Amsterdam are the original hub of cannabis travel, many states in the US are rising in popularity for plant-loving travelers.
California
California is the largest legal cannabis market anywhere in the world and home to the famous Green Triangle. Visitors can explore cannabis culture on the beaches of Santa Monica, and immerse themselves in the place where the plant was perfected in the largest cannabis-producing region in the country.
But even here cannabis tourism is only fledging — Modesto, California has taken a big step in welcoming canna-tourists by creating the MoTownCannaPass helping visitors take advantage of all of the cannabis offerings the city has.
Colorado
Colorado wins the title of first state to legalize recreational cannabis by a hair, and the mile-high city is considered by many as a must-visit for cannabis lovers. Denver is easily one of the most stoner-friendly spots, with 420-themed tours, weed-themed classes (puff and paint and sushi and joint rolling are two unique offerings), and many more weed-themed vacation activities. And, yes, visitors can easily find a smoking-friendly rental property to stay at.
Nevada
Cannabis has been legal in Sin City since 2017, but smoking in public is illegal — discouraging to a canna tourist staying in a hotel who wants to smoke weed. But the cannabis tourism industry grew alongside the larger industry and in 2022, consumption lounges were legalized, opening a new door for potential cannabis tourism with designated private spaces for cannabis use. Las Vegas is also home to the largest dispensary in the world — a surefire tourist attraction and a boon to statewide cannabis sales.
Oregon
Some destinations lean into cannabis tourism more than others. Travel Portland's website features a cannabis page explaining the basics of cannabis laws to tourists and offers a guide on finding locally made products and legal consumption areas. The state's official destination marketing agency, Travel Oregon offers a Cannabis 101 blog, answering FAQs about weed's legality in Oregon.
Canada
As the first country to nationally legalize recreational use, Canada is a marijuana lover's dream destination. A 2018 report from Bloomberg estimated Canada's cannabis tourism market could be worth $2 billion dollars and a study from 2022 declared that the country could become "the Napa Valley of Cannabis" with the right efforts.
---
Protecting your cannabis company can seem confusing; however, we're a full-service insurance brokerage working with carriers worldwide to offer you the best coverage possible. We're here to help! Please reach out to us today by emailing [email protected] or calling 646-854-1093 for a customized letter of commitment or learning more about your cannabis insurance options.