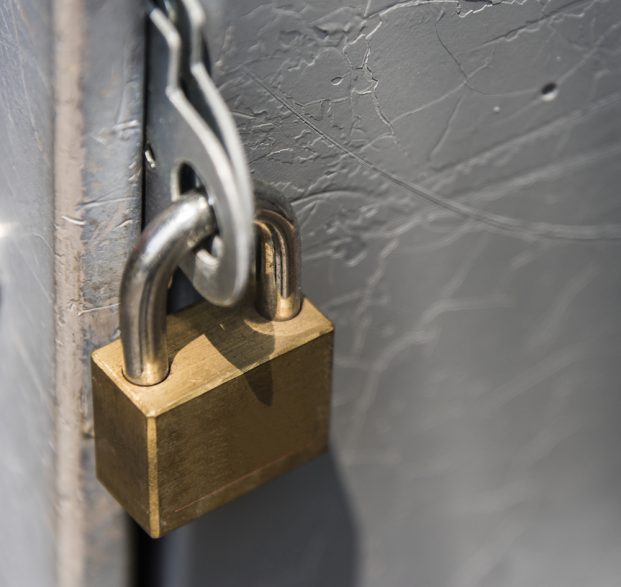 Theft Provisions for Cannabis Property Insurance
Cannabis carriers only write property insurance policies if the applicant qualifies according to various theft provisions. Here's the inside scoop.
Most leaders of thriving cannabis companies are concerned about theft and property damage. Naturally, cannabis carriers have specific prerequisites to write a property policy. However, theft provisions for cannabis property insurance are often blurry and muddied — much like cannabis regulations. More importantly, you might wonder about your facility's security requirements and what qualifies you for property coverage. So, let's clear things up, straight from the horse's mouth to your risk management plan.  
What Are Theft Provisions for Cannabis Property Insurance? 
Theft provisions in an insurance contract are clauses outlining specific conditions required for the carrier to provide coverage, including how much protection is provided. However, we often see various exclusions and other restrictions on these documents. 
Keep in mind that at the top of the document typically reads,"This endorsement changes the policy. Please read it carefully." We can only hope insured honestly read through the material thoroughly, mainly because it will set you up for success. Here's why.
Theft provisions vary from carrier to carrier, depending on the underwriting process. However, if a clause requires a particular condition to be met, and the insured doesn't comply but ends up filing a property claim, the carrier must legally deny coverage. As imagined, that puts brokers in a challenging position. 
As a result, this post reviews some standard provisions we see daily — but please check your policy with your broker, ensuring a complete understanding of each provision. In the meantime, the following information will help you make sense of these endorsements.
Standard Commercial Theft Provisions for Cannabis Property
In a previous blog post, we covered cannabis crime insurance. But we don't need to tell you how vulnerable your cannabis company is to theft and burglary. Carriers know full well what you're up against. So, many have adopted protective safeguards to guide cannabis companies through the gauntlet of guarding their operations. Here's what you should know.
Burglary and Robbery Protective Safeguards
The safeguards listed in this post are from a document created by the Insurance Services Office (ISO), an organization that collects statistical data and develops standard policy forms. Let's explore some prominent safeguards.
Central Station Burglar Alarm Clause
This condition calls for a central station alarm that secures the whole building, using interior motion sensors during non-operational hours. The alarm must signal a police station or an outside central station monitoring company. Also, a loud-sounding siren must sound outside the building when someone or something triggers the alarm.
Video Surveillance Clause
According to this particular condition, insurers must maintain a video surveillance system inside and outside the listed premises. The recording must be kept for at least 60 days; however, the system must be operational 24/7/365. 
Security Guard Clause
The security guard clause is likely precisely what you'd imagine. Essentially, an employed or contracted security service must provide the following services:
At least one armed security guard must be on-site at all times. 

At least one off-site security member must monitor the property's video surveillance feed, including buildings, rooms, and all access points to cannabis stock.

An off-site security member will dispatch local law enforcement promptly at the first sign of trouble, break-in, or another on-site security breach. 

All on-site security guards must have panic buttons on their persons that notify off-site monitoring services, who can dispatch law enforcement.

 

On-site security members can't access buildings or the greenhouse — no key cards, keys, or combinations — without an off-site security member allowing access remotely.
Secure Clause
The carrier won't cover any cannabis stock inventory left out in the open, on desks or shelves, in drawers, or in display cases during non-operational hours. Instead, cannabis stock must be kept in safes or containers in compliance with the "Safe Clause," "Vault Room Clause," or "Security Cage Clause," and/or securely locked refrigeration units if required. This condition doesn't apply to cannabis stock growing in soil or hanging to dry at the time of the loss. 
Additionally, all cash must be kept in a safe that complies with the Safe Clause. Cash won't be covered if left out in the open, on desks or shelves, or in drawers or display cases during non-operational hours. 
Two designated company employees must lock safes, vault rooms, security cages, or fortified buildings at the end of the business day, applying a "pull" test to ensure doors have been appropriately closed. The safe's security code must also be scrambled to prevent a safe from being closed but not locked. 
Lastly, two security cameras from opposite angles must be focused on the safe or vault room door at all times. Without signs of forcible entry, losses won't be covered. 
Safe Clause
All safes on the listed premises must have a UL fire-rating of at least one hour. If the safe weighs less than 2,000 lbs., insureds must bolt it to the floor and secure it to the building from the safe's interior compartment. Safes weighing 2,000 lbs. or more don't need to be bolted.
There must be enough safe storage for all cannabis stock, except cannabis plants growing in soil or hanging to dry at the time of the loss. Insureds must padlock commercial refrigerators used for cannabis product storage during non-operational hours.  
Vault Room Clause
The cannabis stock vault room must be securely sealed by a reinforced steel door with a three-way multi-point locking system. The room must also be enclosed and sealed off from any other room or exterior exposure, with no openings. Small duct vents are allowed for normal ventilation and temperature control, no greater than 12"x12" in size opening.
Fortification Clause
Structures containing growing, hanging, or drying plants must be sealed and fortified. All exterior doors to the building must be secured with reinforced steel doors with a three-way multi-point locking system. All doors must be locked and secured at all times, only accessible to employees with proper security clearance during operational hours. 
All window openings must be secured with permanently attached rebar on the exterior or steel shutters on the interior of the window openings. The insurer will not cover losses if it is due to breaches in the security measures and no signs of forcible entry exist.
Security Fence/Gate
This condition requires an eight-foot (minimal) metal fence, with a remotely controlled entry gate in front of the guard house and another one behind the guard house. Only the off-site security member can open both gates after regular business hours. 
Common Cannabis & Hemp Theft Provisions for Crop Coverage
The safeguards listed above focus on commercial property coverage. However, when cannabis or hemp crops enter the picture, the conditions tighten, and the endorsements become more specific. For example, commercial property protective safeguards relating to crop protection are as follows:
Automatic Sprinkler System 

Central Station Fire Alarm 

Central Station Burglar Alarm 

Automatic Commercial Cooking Exhaust and Extinguishing System 

Professional on Premises Guard Service 

Spray Paint Booth 

Dust Abatement or Collection System 

Security Systems (including related supervisory services)
Unsurprisingly, insurers tend to handle marijuana inventory protectively, with nit-picky equipment and system specifications regarding displaying and storing products. Other exclusions address various risks, such as: 
Testing and consulting (i.e., professional liability)

Terrorism

Assault and battery

Fungi, viruses, or bacteria
The Next Step
Cannabis operators face plenty of regulatory uncertainty at the local, state, and federal level. Insurance shouldn't be shaky ground, yet, many of the above exclusions can seem confusing. It pays to team with a broker specializing in the cannabis industry to help you navigate such a unique insurance contract. 
Many cannabis insurance carriers have specific guidelines, and operators must know what it takes to qualify for theft coverage. We're here to help!
---
Protecting your psychedelics company can seem confusing; however, we're a full-service insurance brokerage working with carriers worldwide to offer you the best coverage possible. We're here to help! Please reach out to us today by emailing [email protected] or calling 646-854-1093 for a customized letter of commitment or learning more about your cannabis insurance options.