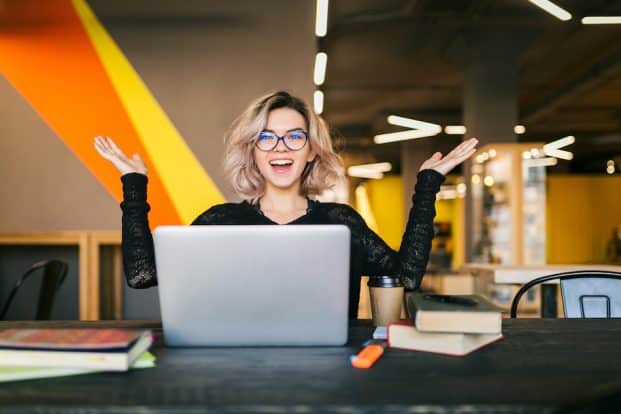 Rhode Island Dispensaries Launch Soon — Here's What We Know
Rhode island dispensaries are set to launch in December of 2022. Here's what we know about this slow-moving state and what to expect in the future.
Adult-use cannabis has arrived in Rhode Island! Recreational dispensaries opened in the Ocean State on December 1, making it the 19th  state to legalize the plant. While RI has a long history with medical cannabis, making the transition into recreational took longer than many expected. Now that it's arrived, here's how the Rhode Island cannabis market unfolds.  
Understanding the History of Cannabis in Rhode Island 
Rhode Island was among the first states to legalize medical cannabis, passing the Edward O. Hawkins and Thomas C. Slater Medical Marijuana Act in 2006. In 2009, however, lawmakers approved the opening of licensed dispensaries or compassion centers. This system remained largely the same for the next 15 years, with the only significant changes coming from expanding the list of qualifying conditions.  
Possession of under an ounce of cannabis was decriminalized in 2012, and then the state stalled. Surrounding states like Vermont and Massachusetts moved forward with creating an adult-use program in the following years. At the same time, Rhode Island didn't even vote on the legality of a recreational program until 2022. This left recreational consumers crossing state borders to get safe, tested products. 
Adult-Use Cannabis FINALLY Approved In Rhode Island
But Rhode Island regained momentum in May of 2022 when the state House and Senate approved an adult-use program. This change makes them the 19th state in the nation to create a recreational program and leaves New Hampshire as the only state in the Northeast block without a legal program. 
While the vote to create a recreational program passed on the first try, it took Rhode Island an astounding 16 years to make the transition. States like New York created medical and recreational programs within that time! 
But once the state got started, they moved quickly. Adult-use cannabis was only approved in May, and now dispensaries have opened on December 1. It's a fast timeline, one of the fastest in the country. Officials were able to move so quickly for a few reasons. 
Five existing compassion centers paid to become the first to open their doors. Over the next year, the state is expected to issue another 28 licenses for additional cannabis dispensaries. Municipalities were also allowed to opt in or out of retail sales before sales started. Municipalities with existing compassion centers were not allowed to opt out; ultimately, 33 out of 39 cities and towns opted in. Of course, this short timeline is not without its technical challenges, but the speed to sale speaks to the state's desire to recapture the lost business to Massachusetts.   
What to Expect from Rhode Island in the Future
As the Rhode Island cannabis market matures, we expect to see more dispensaries come online, but also more ancillary cannabis businesses. Delivery services and consumption lounges may be right around the corner. 
More compassion centers will make the transition into a hybrid license. Right now, only five are open to the general public, but this is expected to increase throughout 2023. Currently, the  adult-use dispensaries in Rhode Island are:
Aura of Rhode Island

Mother Earth Wellness 

Greenleaf Compassionate Care Center

Thomas C. Slater Center

Rise Warwick
There will likely be some reformation in the legal standards for retail operations and throughout the supply chain. Bringing an entire industry to market in just six months is no small feat, but it also means that some things will need tweaking along the way. 
Rhode Island has not been shy about its legal businesses trying to reclaim revenue lost to the legal market in Massachusetts, but that doesn't mean the two states are in competition. In fact, we wouldn't be surprised to see cooperation between the two, particularly if California's interstate commerce bill takes hold.   
And lastly, this change puts pressure on New Hampshire as the only state left without a recreational market in the Northeast. State residents are undoubtedly crossing borders to get safe, tested products, resulting in lost revenue and taxes for NH — but will it become painful enough for lawmakers to move the needle? We think so, but only time (and the unstoppable green way of legalization) will tell.  
---
Protecting your cannabis company can seem confusing; however, we're a full-service insurance brokerage working with carriers worldwide to offer you the best coverage possible. We're here to help! Please reach out to us today by emailing [email protected] or calling 646-854-1093 for a customized letter of commitment or learning more about your cannabis insurance options.