Cannabis Delivery Services Insurance
With cannabis legalization gaining rapid momentum across the US states, cannabis delivery services have emerged as the fastest-growing segment in the cannabis industry. The surge in demand for delivery services presents many opportunities for entrepreneurs looking to venture into the cannabis industry.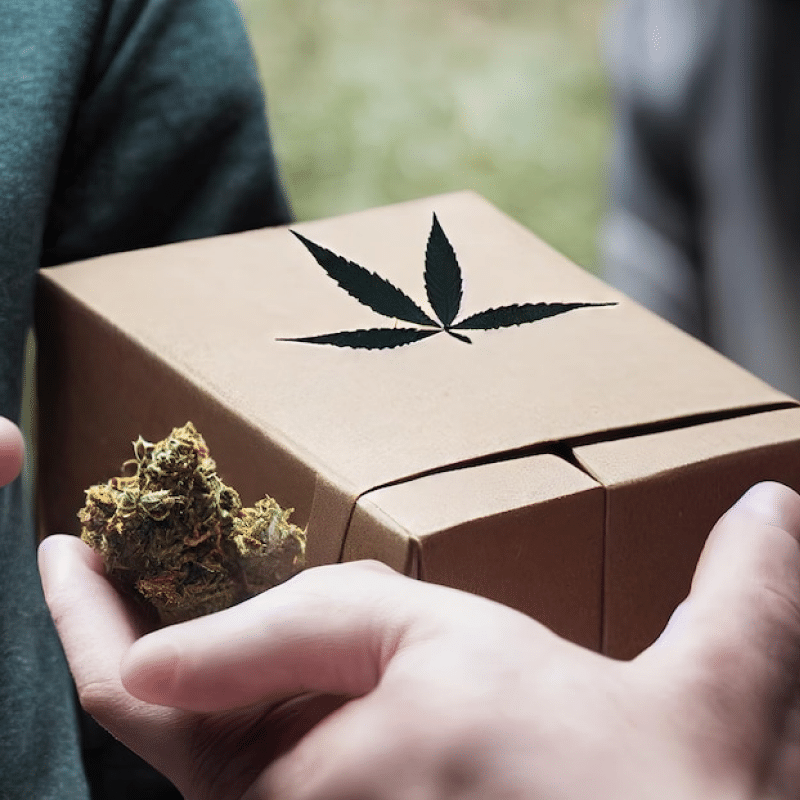 COMPREHENSIVE INSURANCE COVERAGE FOR YOUR CANNABIS DELIVERY SERVICES
As cannabis became increasingly popular, the challenges skyrocketed, impacting the delivery companies and their valued customers. AlphaRoot's specialized cannabis delivery insurance plans provide coverage in the face of these risks.
Risks & Liabilities Cannabis Delivery Service Face
Navigating the challenges of the cannabis industry is no walk in the park. Hence, cannabis dispensaries face various liabilities. The four most significant liabilities include;
Types of Cannabis Delivery Insurance Coverage
As a cannabis delivery company, your business encounters numerous risks that demand specialized cannabis delivery insurance coverage for protection. Here's a rundown of available coverages at AlphaRoot that provide protection to cannabis delivery companies:
Cannabis Delivery-Specific Coverage
If you're a car owner, you must already know about personal auto policies. Whether you're using non owned auto for your business or not, ensuring your safety while transporting cannabis is crucial. AlphaRoot's available coverages for cannabis-delivery companies provide protection to all the business use vehicles.
Auto
Liability
Auto insurance offers comprehensive first-party damage protection for your delivery vehicle and coverage for accidents, theft, vandalism, bodily injury, and property damage to protect your assets during delivery operations. Auto insurance policies provide coverage to cannabis companies that deliver cannabis, protecting them against potential threats, and helps streamline their business operations.
Property-in-Transit
Property-in-Transit enhancement transcends the conventional 100 ft. territory limit and extends the cargo insurance to include property during transportation. It offers exceptional protection for the property in transit, catering to all transportation-related risks. This way, delivery drivers can confidently carry out their jobs, knowing they are safeguarded throughout the journey.
Why Choose AlphaRoot for Your Delivery Insurance Needs
AlphaRoot specializes in providing tailored coverage for cannabis businesses.
01

Their team has extensive expertise and a deep understanding of the unique risks faced by dispensaries, which allows them to offer comprehensive insurance solutions to every problem you face.
02

By working with AlphaRoot, you can rest assured that your delivery business is adequately protected. AlphaRoot masters at assessing risks, recommending appropriate coverage plans, and customizing insurance policies to suit your needs.
03

Another pro of partnering with AlphaRoot is their commitment to exceptional customer care. If you want to collaborate with someone as dedicated and supportive as you are, AlphaRoot is the answer!
How AlphaRoot Brokers Your Cannabis Delivery Insurance
When you choose AlphaRoot as your delivery insurance broker, they take care of the entire insurance procedure for your business. This involves: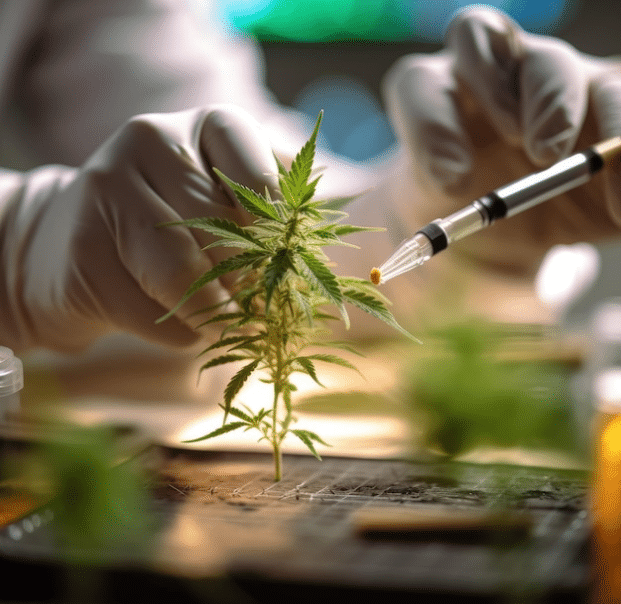 Assessing the needs of your business thoroughly.
Navigating various kinds of insurance to find the best-suited insurance plan for your delivery services.
Tailor the chosen insurance plan according to your business use.
Offer market-competitive rates for your delivery business's insurance plan.
Provide ongoing support and recommendations for business purposes, whether it's about insurance plans or state compliance requirements etc.
By hiring AlphaRoot for insurance brokerage, you will be saving your precious time and effort that you could invest in other business operations to ensure business progress.
Delivery Insurance Quotes
AlphaRoot takes pride in charging market-competitive rates and ensures 100% transparency regarding what a plan covers. More so, it offers numerous coverage options to help you protect different aspects of your cannabis business. With AlphaRoot's custom-built online portal, you can request a free quote for your delivery business quickly and conveniently. The portal streamlines the process, eliminating the clerical tasks that often slow down traditional insurance brokerages.
Frequently Asked Questions
Cannabis delivery companies act as intermediaries between cultivators and consumers. They combat significant transportation challenges while ensuring the safety of all parties involved. Hence, they require general liability insurance, property coverage, employment practices liability, workers comp, and personal auto insurance.
Delivery service insurance is a specified insurance that protects a delivery business from various industry-specific risks. These risks include financial losses due to theft, property damage, accidents during delivery, and other unexpected incidents. The right cannabis delivery insurance saves your business operations by allowing you the stability to move forth in an evolving landscape.
The cost of general liability insurance for a delivery service depends on several factors, such as the location of your business, cannabis operation, the size and revenue of your business, coverage limits, etc. For an instant quote, visit AlphaRoot's online portal.
Cannabis businesses require the right insurance in place to offer smooth cannabis deliveries. To get started, request a free quote, provide the necessary documents, and customize your insurance plan. Upon approval, you can rest assured your business is in safe hands with the best cannabis delivery driver insurance at your disposal.
Most personal auto policies support your business by addressing the unique challenges that come along the way. For instance, they help provide cargo coverage, medical bills, and property coverage, relieving the burden off your business.
Contact Us
For more information on dispensary insurance or to discuss your specific insurance needs, contact AlphaRoot today. You can reach their knowledgeable team by mailing us at [email protected] or by calling (646) 854-1093. Our experts are eager to assist you with protecting your businesses!