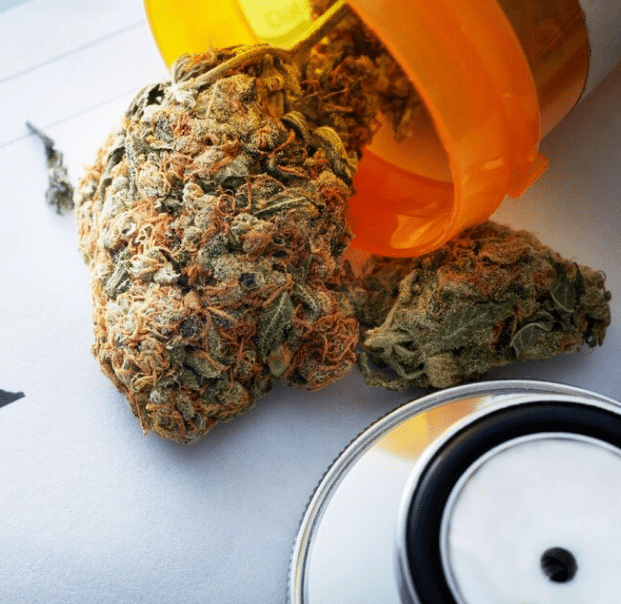 Top 10 Best States to Open a Dispensary
Do you know the best states to open a dispensary based on licensing ease, startup costs, and a myriad of other vital factors? We've narrowed it down to the top ten — let's dive in!
Opening a dispensary is a dream for many aspiring canna-prenuers. With the green wave of legalization spreading across the country, there are more states to choose from than ever for a retail location. But not all recreational cannabis programs are created equally; some are more friendly to new business owners than others. Here are the top 10 best states to open a dispensary in.
What Does It Take to Open a Dispensary?
Opening a dispensary is a massive undertaking over the span of months, if not years.
It starts with research. Many factors impact a new business's success (or chance of success), and research can help you move the needle in your favor. Some states are more expensive than others. However, the startup costs are not small in any state and can include the application, license fees, real estate costs, wages, product costs, and marketing, to name a few.
Market conditions are also important — not all state programs are created equally. Some states have lower taxes, fees, or easier regulations to navigate.
All of this research feeds into the creation of your business plan. A robust business plan is a critical foundation for a long-lasting business. This plan should touch on many aspects of your business, including financing, operations, risk management, market research, and proof of real estate possession (if necessary in your state.) Many states also require proof of insurance before awarding a dispensary license.
The creation business plan should be relatively inexpensive, but aspects of it can require finances. Funding requires some money, but proof of insurance and real estate possession can quickly add up. Some insurance brokers like AlphaRoot can help offset the initial startup cost by providing a letter of commitment for your plan. A letter of commitment is proof that you have retained an insurance agency for coverage without spending money on active coverage.
Best States to Open a Dispensary
At the time of publication, recreational cannabis is legal in 23 states (as well as Washington, DC). However, not every legal state is equally friendly to blossoming canna-businesses. In fact, some states can be downright unfriendly to small businesses. With that in mind, here are the top 10 best states to open a dispensary in.
1. Colorado
As the first state in the nation to legalize recreational marijuana, Colorado is about as weed-friendly as a state can be. The age of the market gives it a level of predictability and stability that is not seen in many states with younger markets. Cannabis is widely socially accepted in Colorado, reducing the stigma any new business owner may face.
Colorado has a wide range of brands and products, making it easy for a new dispensary to pick and choose what to stock the shelves with. The market is competitive, as is every cannabis market, but the demand has been steady for nearly a decade. The saturation in the Colorado market may seem like the state is full of retail, but there is always room for innovative brands.
2. California
California's status as the modern mecca of cannabis is well-known and well-earned. It was the first state to legalize medical marijuana and paved the way for early cannabis legitimization. The demand for cannabis in California is high and constant, making it an enticing state for new dispensaries.
However, the California market is intensely competitive and highly taxed, making it difficult for a new business to break in. A business playing the long game here needs the ability to weather storms, a solid foundation, and a strong marketing strategy.
3. Oregon
Oregon has one of the oldest cannabis markets in the country and presents a lower barrier to entry for dispensaries compared to other states. The startup costs and licensing fees are lower here than in other states, and the plant has solid social acceptance. Cannabis costs and taxes are also lower in Oregon than in other states.
Make no mistake — the age of the Oregon market means it's very competitive, so any fledgling business owner must be prepared to cut their teeth on the competition. One of the biggest draws for dispensaries in Oregon is the strength of the cannabis tourism market, bringing in a steady stream of new consumers with money to spend.
4. Michigan
One of the best states to open a dispensary is in the Midwest! The land of 1,000 lakes legalized recreational cannabis in 2018, and since then, sales of cannabis have soared. Enough time has passed to help the initial businesses in the market stabilize, and it's now in expansion mode. The rapidly growing market makes this state a favorable place to open a dispensary.
The initial startup costs of opening a dispensary here are high, but the potential for returns is even higher. Three states with no recreational program border Michigan. Taxes here are also lower than in many other states, which is favorable for your bottom line.
5. Massachusetts
Massachusetts has quickly proven itself to be a leader in cannabis on the East Coast since sales started in 2018 (sales passed $3 billion in gross in May 2022). Dispensaries aiming to open here face a double-edged sword — the rigorous application process can be financially challenging to get through, but it also trims the competition down to serious contenders. There's no doubt the Massachusetts market is growing, and well-funded and resilient entrepreneurs can foresee serious returns here.
6. Illinois
Illinois is a cannabis market ripe for growth. Legalization of recreational cannabis has only been around since 2019, and it's taken a few years for the market to get off the ground, which means there's still plenty of room for new businesses. The application process is quite lengthy and competitive, which narrows down the pool of potential competition. The state grants licenses on an annual basis, providing a continuing pool of opportunities. Many businesses are steered toward Chicago for the population density, but more retail locations are needed throughout Illinois.
7. Washington
Washington narrowly missed out on being the first state to legalize recreational weed but has had full legalization since 2012. Today, the state boasts one of the best markets in the country, in a stable, well-regulated environment. Cannabis is widely socially accepted and demand is high. There is still room for growth and small businesses, but competition is stiff so only the best of the best will thrive here. Having a solid business and risk management plan will go a long way toward success.
8. Nevada
Home of Sin City, Nevada is no stranger to legal vices. Cannabis has been legal here since 2016, drawing in tourists from all over the world. The state recently decided to allow consumption lounges, strengthening the cannabis tourism market. Nevada is a standout for its marketing laws, which are relevantly lenient compared to other states (yes, billboards are allowed.) Startup costs here are high and there is plenty of competition, but also room for growth and success.
9. Alaska
Did you know Alaska has one of the oldest recreational cannabis markets in the country? You may also be surprised to know that cannabis consumption per capita is the highest in the country (pun intended) Despite its small population size, demand for cannabis is high here, among both residents and tourists. And there are many tourists here — the final frontier of the US brings in thousands of visitors from across the world every year, many of whom are looking to partake in cannabis consumption.
Getting through the regulations here is no small task, but the steady demand promises high returns. Alaska has no sales tax, which is good for the consumer and product costs, but the state does have a high excise tax.
10. Arizona
The recreational market in Arizona is relatively new and is poised to become one of the biggest in the country. The state is home to many retirees, a growing demographic in cannabis consumption, particularly in non-smoking products. The regulations in Arizona are business-friendly, but competition is stiff and the startup costs are high. To succeed here, a dispensary will need a solid marketing plan that helps consumers develop brand loyalty in an industry where brand marketing is challenging.
Each of these states has unique opportunities and challenges when it comes to opening a cannabis dispensary. It's important to look into local laws, application processes, market trends, and potential demand before deciding where to open a dispensary. Research is your friend for finding the best state for your business plan, and it never hurts to have industry experts in your corner.
---
Protecting your cannabis company can seem confusing; however, we're a full-service insurance brokerage working with carriers worldwide to offer you the best coverage possible. We're here to help! Please reach out to us today by emailing [email protected] or calling 646-854-1093 for a customized letter of commitment or learning more about your cannabis insurance options.