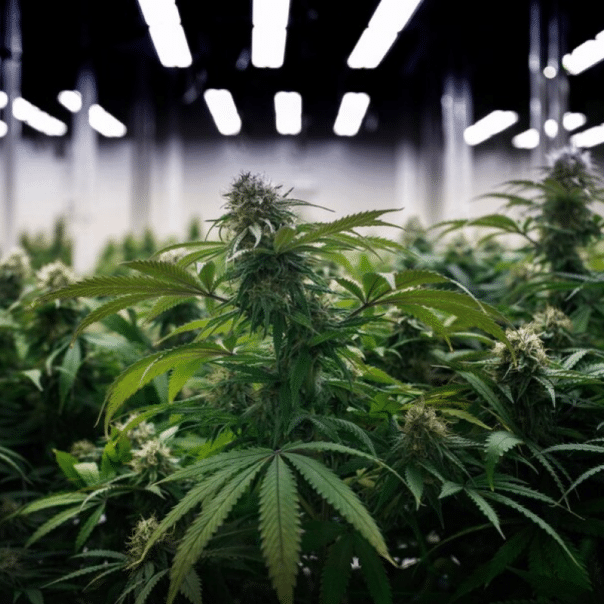 How to Get a Cannabis License in the District Of Columbia?
The cannabis business in Washington, D.C. is growing quickly, so now is a good time to start your own cannabis business. Getting a cannabis license in D.C. can be complicated, but it's possible with the right help and preparation.
The cannabis businesses in the District of Columbia are booming, making now the ideal time you can begin your journey toward a successful cannabis business.
The steps to getting a cannabis license and the procedures to be followed are lengthy. But, with proper guidance and preparation, you can easily get a cannabis license in the District of Columbia.
So, continue reading and find out everything you need to know about obtaining a cannabis license in D.C.
Regulatory Landscape In The District Of Columbia Cannabis Licenses
Mayor Muriel Browser introduced the Safe Cannabis Sales Act of 2021 in February 2021. Thanks to this act, residents of the District of Columbia can apply for a cannabis license and sell it legally to patients and their caregivers.
The Alcoholic Beverage and Cannabis Administration (ABCA) and Alcoholic Beverage and Cannabis Board are responsible for the District of Columbia Cannabis Licenses. They have carefully curated a variety of license types and their eligibility criteria.
The ABCA offers a variety of medical cannabis business licenses, including the following.
Manufacturer License: The manufacturer license allows you to process, package, and label cannabis products to sell to licensed retailers and internet retailers.
Retailer License: The retailer license allows you to dispense medical cannabis and other related products to suitable caregivers, patients, or delivery persons. In addition to this, you can also apply for other medical cannabis endorsements based on your business.
Internet Retailer License: If you do not have a suitable location to set up your business, you can apply for this license and sell medical cannabis and paraphernalia online via a site or an app.
Courier License: By applying for this license type, you can take medical cannabis and other cannabis-related products from licensed retailers. You can then deliver them to suitable patients and/or their caregivers.
Cultivation License: This license type will allow you to grow cannabis and sell it to licensed retailers and internet retailers. These retailers will then resell it to suitable patients.
Testing Laboratory License: The testing laboratory license allows you to test medical cannabis and related products. The results of the lab's research can then be provided to cultivation centers and manufacturers.
Note: The ABCA also offers conditional licenses for applicants of all license types except for Testing Laboratory License.
How to Obtain a Cannabis License in the District of Columbia?
To get your hands on a cannabis license in the District of Columbia, simply follow the steps discussed below:
Note: These are the basic steps to obtaining a cannabis license, and there might be some changes based on the type of license you want.
Research and Prepare
Before you begin filling out the application, you must take your time to research it. Find out which license type is best for you. Then look into the requirements for the license type by the Alcoholic Beverage and Cannabis Administration.
The best place to conduct your research and find out all the latest rules is the official website for ABCA. You can find all the important forms, including the application form, on the website.
Next, you must look into the eligibility criteria for a cannabis license in the District of Columbia. This includes being of suitable age (that is, 21 or more), having no criminal history for the past three years, and being current on tax filings, among others.
Look into all the requirements for the license and gather all the documents you will need for the application before you start editing the application form.
The application and the license fee vary for each license type. So, conduct thorough research to find out the cost.
Remember to keep checking the official ABCA website, as there is a specific time period when applications are accepted.
It is also essential to understand that even after submitting the application, you will not get the license immediately. You must wait a few weeks for the authorities to review and accept your application.
Develop a Solid Business Plan
Once you have completed your research and have met the eligibility criteria, develop a good business plan.
Spend some time on this step, and if needed, take help from a professional in the cannabis industry as well. Note that this business plan will set the cornerstone for the future of your cannabis business in the District of Columbia apart from fulfilling a requirement for cannabis license application. So, develop the business plan with great precision.
Enlisted below are a few key points to add to your business plan. These points are mandatory for any successful and solid business plan.
Brand name, company description, and mission
Operating Agreement
Organizational Structure
A thorough analysis of other cannabis or cannabis-related businesses nearby
A proper understanding of the target audience
Financial projection, sources, budget, and steps taken to reach breakeven
Security measures such as CCTV, security guard, emergency exit, etc.
Management of the team
Quality control measures and training of the employees
Risk management strategies
Assemble the Necessary Documentation
It's best to assemble all the required documents before you start filling the application form as it's long, and you may overlook something important. Some of the necessary documentation is mentioned below.
Proof of the applicant's age
Proof of applicant's residence
A document showing trade name registration
A certificate showing that the applicant is of good character.
All applicants except those applying for a courier license must submit a certified surveyor's report, which shows how close the proposed building is to preschool, primary or secondary school, and/or recreation center.
All applicants except those applying for a courier license must provide a zoning certificate from the D.C. Office of Zoning.
A certificate showing the applicant and all other business partners have cleared all their taxes and do not owe the District more than $100
A social equity declaration form
Medical Cannabis Acknowledgment and Attestation Form
Medical cannabis CBE declaration form along with a document showing annual net income
Submitting the Application
Next, go to the official website of the Alcoholic Beverage and Cannabis Administration, and find the application that you need to fill out.
The application is lengthy and time-consuming. Remember to fill out the details accurately one by one and save the changes you make so that you can continue the application from where you left off.
You can pay the license fee once you have completed your application and uploaded all documents. The license fee varies based on your license type, and a few payment methods are available for you to choose from.
You can pay by mail or in person by attaching a check, money order, or cashier's check to the D.C. Treasurer with the application.
You can even show up with your credit card when submitting your application in person and let an ABCA contact representative help you out. Or you can ask for a payment link at [email protected] and pay online.
The location of the ABCA office is available at the bottom of the application form, so you may mail the application or visit the office to submit it in person.
Remember that once you submit the application, you cannot make any changes to it. So, recheck everything and submit it only after you are sure.
Application Review and Compliance Inspection
After submitting your application, you must wait a few weeks. During this period, the authorities will confirm whether everything mentioned in the application is true.
They will go through all the documents and may ask for any additional documents for further verification. The authorities at ABCA might request a visit to the location. You must comply with all their requirements and reply promptly to get a cannabis license in D.C. successfully.
Remaining Compliant with California Regulations
Even after getting your hands on a cannabis license, you must always follow the rules and regulations mentioned by The Alcoholic Beverage and Cannabis Administration and Alcoholic Beverage and Cannabis Board to successfully run your business.
If you fail to comply with the rules and regulations, your license may be canceled, or the ABCA might refuse to renew it when needed.
To ensure compliance, follow all requirements, such as record-keeping, product testing, employee training, and security measures. If the authorities need any documents from you at any time, provide them immediately to show your compliance.
Establish robust compliance protocols following the Medical Cannabis Amendment Act of 2022. Finally, ensure that you inform the ABCA of any major changes in your company and follow the legal procedures for any operational or managerial changes in your company.
Summary
Getting a cannabis license in the District of Columbia is a challenging process. But with proper understanding, research, and preparation, you can successfully get your application accepted and secure a cannabis license.
The steps mentioned in this blog provide a holistic outline of the process, and following them will make license acquisition easier for you. You can also seek professional advice and get insurance to help you out in building your cannabis empire in the District of Columbia.