Cannabis Laboratory Insurance
With more CBD products rolling out from the industry on a daily basis, cannabis laboratories have become more vulnerable to potential lawsuits. And the constantly shifting legal landscape adds another layer of complexity to understanding cannabis compliance.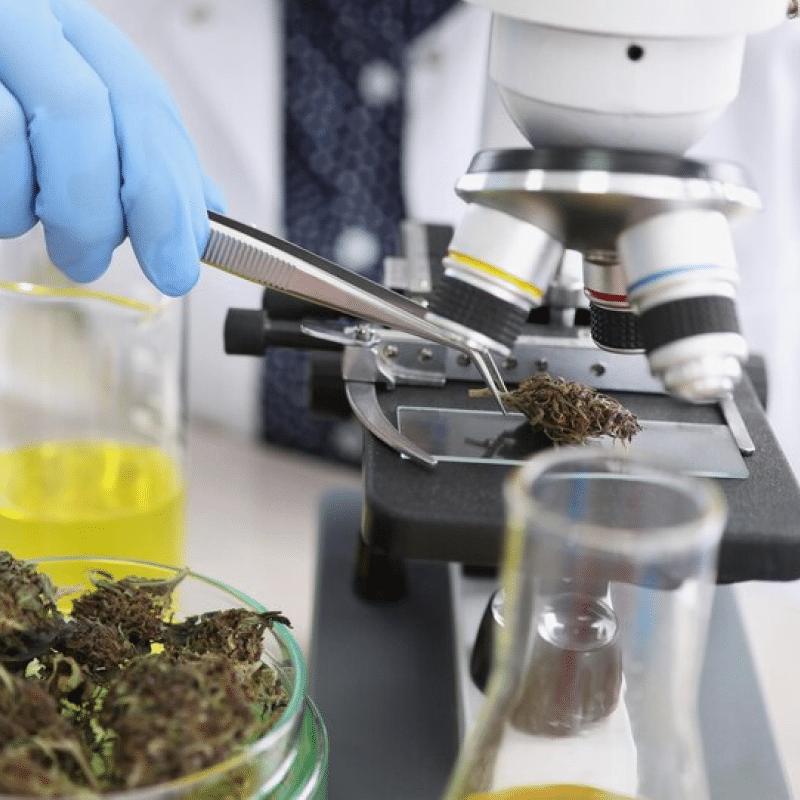 COMPREHENSIVE INSURANCE COVERAGE FOR YOUR CANNABIS LABORATORY
As a cannabis laboratory owner, you must take strict measures to ensure the safety and quality of marijuana, CBD, and other edibles. This is where cannabis laboratory insurance steps in.
Despite the challenges that come your way, having adequate insurance in place can keep your lab running. Keep reading to learn how exactly the right coverage benefits your cannabis laboratory.
Risks & Liabilities Cannabis Laboratory Businesses Face
Cannabis dispensaries face various liabilities, but the four significant liabilities are;
Types of Cannabis Laboratory Insurance Coverage
Much like other testing facilities, cannabis labs must comply with strict medical terms and compliance regulations. While this may be a pressing challenge, professional cannabis lab insurance can help you avoid it.
Here's a rundown of some of the most common insurance policies that prevent your testing facility from unfortunate incidents:
Cannabis Laboratory-Specific Coverage
Unlike traditional labs, cannabis labs are subject to a complex network of strict legal regulations and ever-evolving rules. The lack of a federal standard for testing cannabis products exposes these labs to unique challenges, calling for prompt actions and more specialized coverage.
To protect your testing facility from potential risks and uncertainties, here are the two lab-specific coverage you may need:
Errors & Omissions
Insurance
Errors & Omissions is a cannabis laboratory-specific insurance that protects them against legal claims resulting from errors or inaccuracies during the testing process. Since many parts of the supply chain count on the efficiency of laboratory test results, this insurance offers a backup plan that helps if things go south.
Errors and omission coverage helps cannabis labs focus on the essential parts of their business while they keep an effective solution against legal claims at bay.
Workers' Compensation
Insurance
As a cannabis laboratory owner, it's your responsibility to cover medical bills and lost wages in case your employees get hurt or you face financial losses. This is where workers' compensation insurance comes in, ensuring your employees are safe and your lab business runs smoothly.
Why Choose AlphaRoot for Your Dispensary Insurance Needs
AlphaRoot specializes in providing tailored coverage for cannabis businesses.
01

Their team has extensive expertise and a deep understanding of the unique risks faced by dispensaries, which allows them to offer comprehensive insurance services and solutions to every problem you face.
02

By working with AlphaRoot, you can rest assured that your cannabis laboratory business is adequately protected. AlphaRoot masters at assessing risks, recommending appropriate coverage plans, and customizing insurance policies to suit your needs.
03

Another pro of partnering with AlphaRoot is their commitment to exceptional customer care. If you want to collaborate with someone as dedicated and supportive as you are, AlphaRoot is the answer!
How AlphaRoot Brokers Your Cannabis Laboratory Insurance
When you choose AlphaRoot services to broker your cannabis lab insurance, they take care of the entire insurance procedure for your business. Their services include: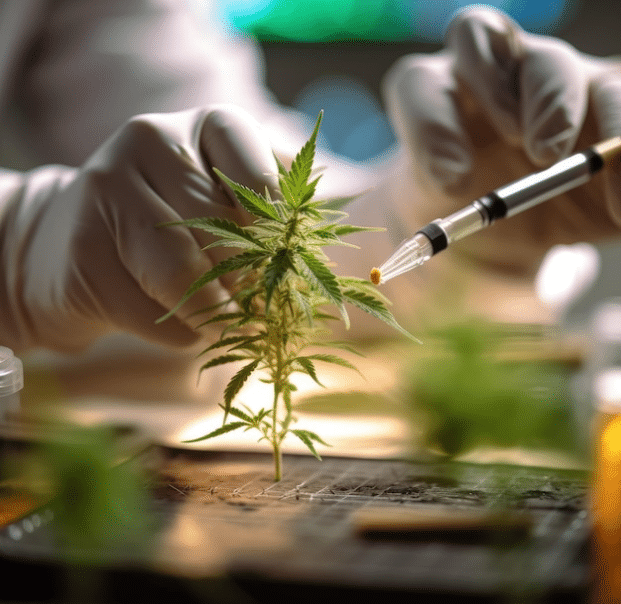 Assessing the needs of your business thoroughly.
Navigating various kinds of insurance to find the
best-suited insurance plan for your dispensary.
Tailor the chosen insurance plan according
to what your business requires.
Offer market-competitive rates for your dispensary's insurance plan.
Provide ongoing support and recommendations, whether it's about insurance plans or state compliance requirements etc.
By hiring AlphaRoot for insurance brokerage, you will be saving your precious time and effort that you could invest in other business operations to ensure business progress.
Cannabis Laboratory Insurance Quotes
AlphaRoot is a company that takes pride in charging market-competitive rates and ensures 100% transparency regarding what a plan covers. With AlphaRoot's custom-built online portal, you can request quotes for your cannabis laboratory business quickly and conveniently. The portal streamlines the process, eliminating the clerical tasks that often slow down traditional insurance brokerages.
Frequently Asked Questions
Owning a cannabis laboratory is no child's play; a slight slip-up might endanger lives and turn into a huge threat to your business. So, the best way to keep your labs safe is to opt for lab-specific insurance coverage, especially errors & omissions, and workers' compensation coverage.
Cannabis Laboratory insurance serves as a safety net for the laboratories operating in the cannabis industry. This makes sure to protect lab owners in the face of unique challenges, including errors in testing, cases of injury, regulatory compliance, or potential legal claims arising from other such incidents.
The cost of general liability insurance for cannabis labs depends on several factors, such as the location of your business, the size, tour business income, and coverage limits, etc. For an instant free quote, visit AlphaRoot's online portal.
Contact Us
For more information on laboratory insurance or to discuss your specific insurance needs, contact AlphaRoot for their services today. You can reach their knowledgeable team by mailing us at [email protected] or by calling the company at (646) 854-1093. Our experts are eager to assist you with protecting your businesses!