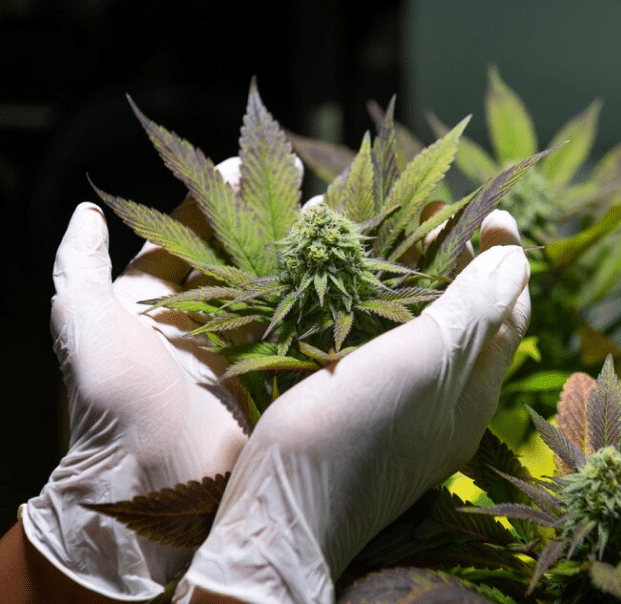 How to Get a Cannabis License in Virginia
Discover the step-by-step process to obtain a cannabis license in Virginia. Learn about the regulations and key requirements.
Retail sales in Virginia are still waiting to commence, but the legal cannabis market still shows a lot of potential and promising opportunities.
Virginia stood fourth among states with the highest percentage of illicit marijuana sales revenue in 2020. While the numbers push the local government towards legalization of retail sales, it also puts the legal marijuana businesses under more strict laws and regulations.
So, if you are determined to make it big in the Virginia cannabis market, let this guide help you navigate the challenging regulations and compliance laws. This comprehensive guide will help you prepare for the early stages of your cannabis business. Let's start!
Regulatory Landscape Virginia Cannabis Licenses
Let's start by understanding the regulatory landscape for cannabis in Virginia.
Cannabis has been legal for patients with specific health issues since 1979, and the state decriminalized its possession in 1979. Still, there was no direct access to the drug.
Plus, only marijuana products with CBD and THC oil remained legal. In 2019, the state declared three laws clarifying the right to use CBD and THC oils.
Only physician assistants and nurse practitioners registered with the Virginia Board of Pharmacy could write certifications for medical marijuana patients. The right to sell marijuana in edibles and other packaged forms is expanded, excluding marijuana flowers.
Finally, in August 2020, the state legalized medical marijuana, and access to the drug increased as authorized processors were allowed to establish off-site cannabis dispensary facilities.
In July 2021, the Virginia General Assembly legalized possessing up to one ounce of marijuana for adults aged 21 or older. The state also established the Virginia Cannabis Control Authority (CCA) as it legalized cannabis for recreational use. Virginians are now allowed to grow up to four marijuana plants per household.
While adult-use retail sales are likely to remain out of the equation until January 2024, this should not refrain you from wanting to enter the Virginia cannabis market.
At present, there aren't exact numbers to quote as retail adult-use sales remain illegal, but the medical cannabis market was expected to make $9-11 million in sales by 2022 and could go as high as $150 million if retail sales roll out soon.
As an entrepreneur, you can target either of the four classes of licensed establishments in Virginia:
Cultivators – 450 licenses.
Retailers – 400 licenses.
Product Manufacturers – 60 license
Wholesalers – 25 licenses.
If any of these businesses appeal to your entrepreneurial mind, read on to see how you can obtain a cannabis license in Virginia.
How to Obtain a Cannabis License in Virginia?
Following are the general steps you must follow as you create an application for your cannabis business license.
Note: The laws and regulations change occasionally, so visit CCA's official website to double-check all requirements before submitting a license application. 
Research and Prepare
Start off with detailed research. Good research starts from within, so look at what you want to do, your goals, and how a cannabis business in Virginia helps you achieve them.
Let's understand the four cannabis licenses available in Virginia at the moment:
Cannabis Cultivation License: It's suitable for those who want to grow and sell marijuana in Virginia. Cultivators may only sell cannabis, not products manufactured from it.
Cannabis Product Manufacturing License: This license allows individuals or companies to process and manufacture cannabis products.
Cannabis Wholesale License: This license allows the licensee to sell hemp seeds, immature hemp plants, retail cannabis, and retail items containing cannabis.
Cannabis Retail License: It permits a business or establishment to sell retail marijuana and related products directly to consumers legally.
Research doesn't end here. You must prepare yourself for all the compliance rules you must adhere to. This includes exploring local restrictions in your jurisdiction, such as advertising laws, zoning laws, packaging laws, and much more.
Several counties/jurisdictions may have local ordinances that must be researched properly. For example, in Newton, the business of cannabis should be at least 500 feet away from a school or daycare facility as per Ordinance No 2021-12.
Note: Locations where medical cannabis dispensaries are allowed to operate, are referred to as Health Service Areas in Virginia. Ensure to check the HSA list too.
By the end of an effective research and preparation period, you'll have decided the business you want to establish, its potential and market size, and its local laws.
Develop a Solid Business Plan
Knowing what interests you is the most crucial step of the licensing process. However, once you've decided, ensure developing a solid business plan that shows promise to the Cannabis Control Authority.
You can follow the steps below to develop a comprehensive plan for the cannabis business.
Executive Summary: Keep an overview of your cannabis business, including its mission, vision, and goals, in your mind.
Company Description: Think about your company's legal structure, where you want to build a business unit, and how you'll manage the team.
Market Analysis: Conduct thorough market research to understand the industry, trends, target market, and competition.
Find Customers: Identify your target customers, what they want from you, and how you can win their trust.
Products and Services: Consider the cannabis products you plan to offer, their best selling points, quality, and competitive advantages.
Marketing and Sales Strategy: Develop a comprehensive marketing plan, including advertising, promotions, and customer retention strategies.
Risk Analysis: Identify potential risks and challenges your cannabis business may face and develop strategies to cope with the issues.
Expert Tip: The cannabis industry is full of risks. You may look for a credible insurance provider while developing your business plan. Comprehensive insurance coverage and a solid business plan position you as a well-prepared entrepreneur in front of VCCA, financial institutions/solutions, and future customers.
Assemble the Necessary Documentation
Next, you want to prepare for documentation. Remember that submitting an incomplete application will either result in delay or allow VCCA to reject your application.
So, always adhere to the documentation requirements for your specific cannabis license. Documents required by licensing authorities generally are:
ID and Residency Proof of Virginia.
Financial Resources for Your Business.
Security Plans Like Insurance in Case of Theft or Loss.
List of All Owners or Shareholders.
Property Lease Agreement.
Approval From the Municipality's City Planning Department.
Your Information Regarding Experience in This Domain.
Labor Peace Agreement.
Completed Application.
Submit the Application
Once you've filled out the application, be sure to double-check it. Proofread the application to see that it demonstrates compliance and responsibility. If you're new, you may also consider a professional attorney to help you with the final review.
Ensure paying the application fee required for processing the application. Currently, the VCCA charges a $10,000 application fee and an additional $60,000 license fee for successful applicants before they get a permanent license.
These licenses are valid for one year and must bear a $10,000 renewal fee annually.
Application Review and Compliance Inspection
Once you submit the application and pay the required fee, your application is processed, and the VCCA reviews it thoroughly.
The application review may be divided into three sections;
Initial Application Review
Issuance Of Conditional Approval
Getting The Final Pharmaceutical Processor License.
As far as compliance inspections are concerned, you must attest to the documents provided to demonstrate accuracy. Note that the VCCA will reject the application and may take strict actions if inaccurate or false information is found at any step of the process.
You will be needed to complete a background check by local law enforcement. Fingerprints may also be required by the licensing authorities to examine the applicant's criminal record closely.
Note: If you were convicted for marijuana-related issues, you must check out the Social Equity Applications.
From submitting the application to getting a cannabis license, you must ensure accurate record-keeping.
Remaining Compliant with Virginia Regulations
Compliance is an ongoing process, and you must stay updated regarding any change in laws associated with cannabis.
Some important compliance regulations in Virginia include:
Posting a public notice on the proposed site. This notice should be posted on the front door of your desired location for 30 days. VCCA will also determine the information contained in this notice during the inspection.
You must also post an application notice at least once a week in a newspaper. This must be done for 14 days to ensure general circulation in the business' operational area, town, or city.
Inform the regulatory authorities regarding any changes in the organization's structure.
Informing the VCCA in events of theft, robberies, or vandalism.
Final Thoughts
By following our step-by-step guide, you can easily start your cannabis business in Virginia. Ensure staying compliant at every step of the process, and maintain accurate records of everything related to your business.
While this article explores all necessary aspects of cannabis license applications in Virginia, don't forget to visit the VCCA website for the most recent information.