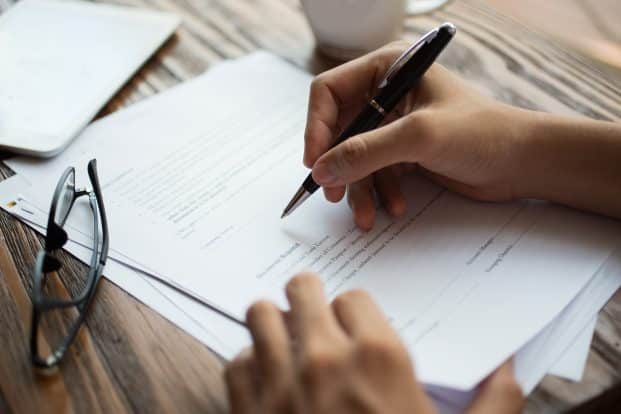 Cannabis Licenses in Michigan
Even though marijuana has been legalized in many states, it still can be very difficult to obtain a cannabis license to either sell, grow, or transport. Learn what the process of getting a cannabis license in Michigan is like below.
Cannabis Legalization Across the United States
A common ballot question during state elections nowadays is whether or not marijuana should be legalized. Since November of 2020, every marijuana related poll put out to voters in states across the United States has been passed. Those states include Mississippi, Montana, South Dakota, New York, New Mexico, and Virginia. There are now 36 states that have legalized medical marijuana across the country. One of those states is Michigan, a state that legalized both medical and decriminalized marijuana in 2018. Michigan followed in the footsteps of states like California, Maine, and Massachusetts as one of the few states to legalize both recreational and medical marijuana. Michigan became the first state in the Midwest to legalize recreational marijuana. 
Different Types of Cannabis Licenses in Michigan
Cannabis licenses across the country are hard to come by, and the difficulty of obtaining each varies state by state. In Michigan, it is as much of a challenge to obtain a cannabis growers license as it is in most states in the US. There are six different marijuana licenses available in Michigan. These are licenses for the growers, processors, retailers, secure transporters, provisioning centers, and safety compliance facilities. A growers license can be in one of these classes as well. A Class A Growers License limits the grower to 500 marijuana plants, a Class B Growers License limits the grower to 1,000 marijuana plants, and a Class C License limits the grower to 1,500 marijuana plants. Each cannabis license has strict restrictions and guidelines and is specific to each role whether the company is a grower, transporter, etc. 
Pre Qualifications for a Cannabis License
There are a few pre qualifications required in order to obtain a cannabis license in Michigan. These pre-qualifications are analyzed by Michigan's Department of Licensing and Regulatory Affairs (LARA). To be considered for a marijuana license in Michigan you must have "no felony within 10 years, no misdemeanors involving controlled substances within five years, no local ordinance violations within five years, must be 21 years old, [no] past issue with law enforcement or legal violations, not including traffic violations. The pre qualification process begins with a packet that must include a passport like photo and a copy of your state ID. From here, a full background check is done on the individual and anyone else involved with the specific license. There is also a hefty $6,000 nonrefundable fee to cover the cost of fingerprinting and background checks. 
Attestation Requirements
Michigan Rule 11 in the Marijuana Licenses Rule Set lays out the attestation requirements needed in order for applicants to become licensed in the state. There are four main attestation requirements stated in the rule 
"

A financial statement of assets used to provide the total capitalization amounts that are required by rule 11 must be prepared and attested by an individual who is a CPA [Certified Public Accountant] in any state or prepared and attested by a CPA firm from any state. Funds originating from a foreign country must be attested by the equivalent of a CPA in that foreign country and must then be attested by a CPA in the United States."

"The financial statement must be an attested service as defined in 

MCL 339.720

(1)(a)(v) (or the foreign equivalent) – meaning it must be an examination, review, or agreed-upon procedures engagement to be performed in accordance with the statements on standards for attestation engagement, other than an examination of prospective financial information. A compilation is not an attested service under MCL 339.720(1)(a)(v) and does not meet the attestation requirements of Rule 11."

"The financial statement must document both the sources and value of each asset used to provide capitalization and total amount of the applicant's capitalization to operate and maintain the proposed marihuana facility. Proof must be provided if there is no lien or encumbrance on the asset."

Michigan law requires the applicant complete a medical-related Attestation J or an adult-related Attestation 2D with a signature from their insurance carrier. The requirement is for coverage of $100,000 to be placed with an admitted carrier with very strict forms and endorsement requirements that very few carriers can accomplish.  It's important to partner with a broker to navigate this intricate process to avoid excessive insurance costs when applying for licensing. 
 Michigan's attestation requirements require a lot of planning and take time to process. When applying for a cannabis license in Michigan, there are many more steps than one may originally believe.
The Application 
Once cleared through a background check, the applicant must submit which specific license type they wish to receive. You may also be asked to provide business specific information such as when you plan to start your business, where it will be located, or what you plan on doing with your license. Cannabis licenses in Michigan can be quite pricey as Class A growers licenses are about $10,000 and dispensary licenses are $44,000. Don't be mistaken though, in a fast growing market, it can be somewhat easy to make these fees back. 
Disclaimer – This does not constitute legal advice.  AlphaRoot does not provide legal advice or consulting services of the licensing process.  Please review any state specific licensing requirements with your attorney.