Cannabis Cultivation Insurance
Cultivators play a vital role in the cannabis industry, supplying products to their ventures and other businesses. Cultivation businesses hold a significant value, making it imperative to secure adequate insurance to ensure protection from unforeseen circumstances and losses. Cannabis Cultivation Insurance is in place to help you when you need it most.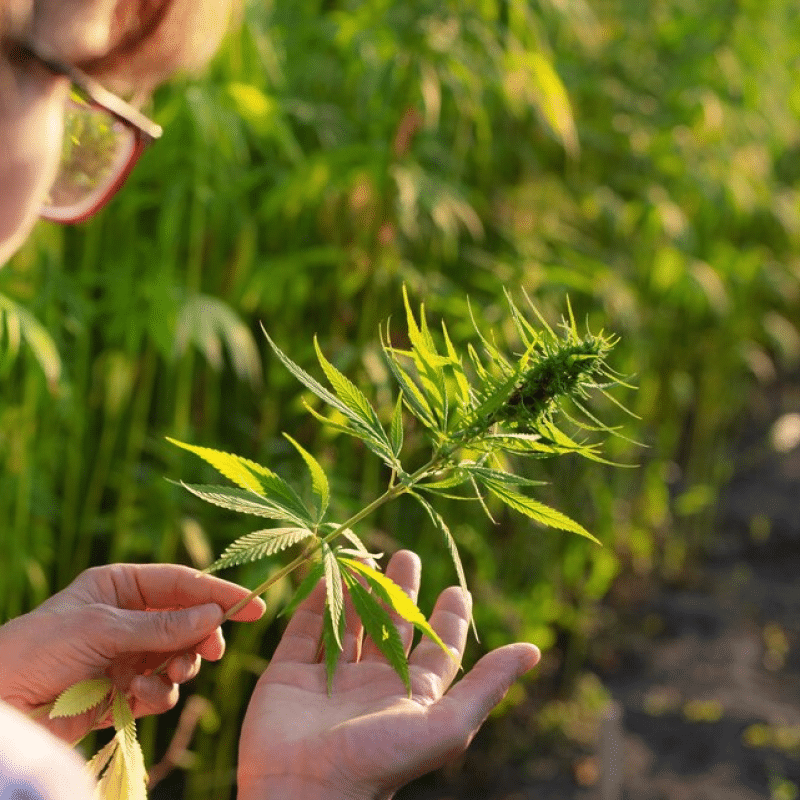 Comprehensive Insurance Coverage for Your Cannabis Cultivation Facility
The right insurance is a safety net that allows you to focus on running a compliant cannabis dispensary business, ensuring a smooth transition toward the industry's promising future.
Cannabis dispensaries face various liabilities, but the four significant liabilities are;
Large-scale cannabis production comes with its consequences. So, cannabis dispensaries face various liabilities, but the four significant liabilities are;
Types of Cannabis Cultivation Insurance Coverage
Cannabis cultivation businesses must develop a comprehensive insurance policy that is tailored to their needs and mitigates potential dangers that might come their way. Adequate insurance coverage protects them against expenses arising from property damage, bills, and lawsuits. The main types of marijuana cultivation insurance coverage include:
Cannabis Cultivation Specific Coverage
Cannabis cultivation-specific coverage encompasses all policies to address the unique needs and risks associated with cultivating cannabis, CBD, or hemp. In this highly regulated cannabis industry, cannabis growers and cultivators must opt for outdoor crop insurance and other industry-specific coverage to ensure growth and sustainability. Here's a run-down of a few cultivation-specific insurance coverages:
Cannabis Crop Insurance
Cannabis Crop insurance is a type of first-party coverage against potential losses of cannabis crops for various reasons, including lightning strikes and fire damages. It comes in handy for direct and indirect problems that may have damaged your cannabis crops. These policies cover the entire life cycle of marijuana plants, from immature marijuana seedlings to the final production of mature marijuana plant material.
Workers Compensation
Cultivation operations typically involve heavy machinery, exposing workers to a high risk of workplace injuries. Therefore, in addition to cannabis crop coverage, it's essential to have workers' compensation coverage in place. 
This insurance aims to protect employees by covering medical and rehabilitation expenses and compensating for job-related incidents, regardless of who causes the accident. 
Why Choose AlphaRoot for Your Cannabis Cultivation Insurance Needs
AlphaRoot specializes in providing tailored coverage for cannabis related businesses. 
01

Their team has extensive expertise and a deep understanding of the unique risks faced by dispensaries, which allows them to offer comprehensive insurance solutions to every problem you face throughout the cannabis growth cycle. 
02

By working with AlphaRoot, you can rest assured that your cultivation business is adequately protected. AlphaRoot masters at assessing risks, recommending appropriate coverage plans, and customizing insurance policies to suit your needs.
03

Another pro of partnering with AlphaRoot is their commitment to exceptional customer care. If you want to collaborate with someone as dedicated and supportive as you are, AlphaRoot is the answer!
How AlphaRoot Brokers Your Cannabis Cultivation Insurance
When you choose AlphaRoot as your cultivation insurance broker, they take care of the entire insurance procedure for your business. This involves: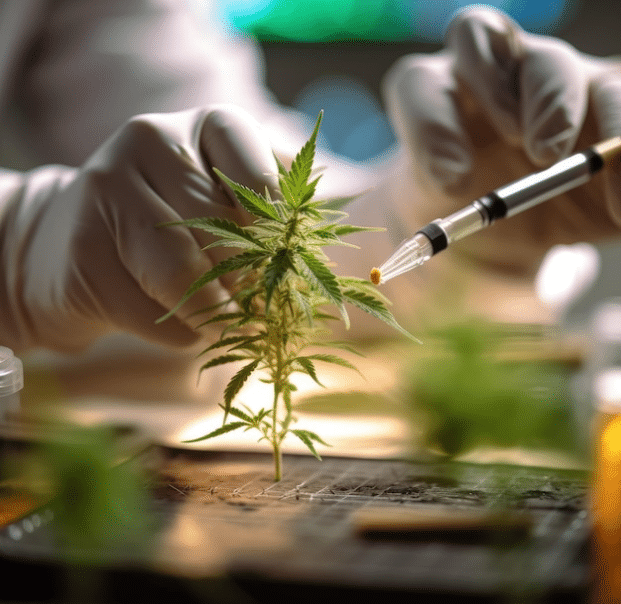 Assessing the needs of your business thoroughly.

Navigating various kinds of insurance to find the best-suited insurance plan for your cultivation business.

Tailor the chosen insurance plan according to what your marijuana business requires.

Offer market-competitive rates for your cultivation insurance plan.

Provide ongoing support and recommendations, whether it's about insurance plans or state compliance requirements etc.\
By hiring AlphaRoot for insurance brokerage, you will be saving your precious time and effort that you could invest in other cannabis operations to ensure business progress. 
Cannabis Cultivation Business Insurance Quotes
AlphaRoot takes pride in charging market-competitive rates and ensures 100% transparency regarding what a plan covers.
With AlphaRoot's custom-built online portal, you can request quotes for your cultivation business quickly and conveniently. The portal streamlines the process, eliminating the clerical tasks that often slow down traditional insurance brokerages. 
Frequently Asked Questions
To navigate the challenges that come with operating a cannabis cultivation business, it's best to opt for an all-inclusive insurance package that matches your business's risks. Essentially, the types of insurance options you need to consider include general liability insurance, cannabis crop coverage, product liability insurance, and property insurance.
Cultivating cannabis, CBD, or hemp requires upholding a state-issued license to ensure legal operations across the state. Cannabis cultivation insurance, such as marijuana crop insurance, is made to address the unique challenges faced by cultivators, ensuring financial protection, compliance with regulations, and a secure future for the business in the fast-paced industry.
The cost of general liability insurance for a cannabis cultivation business depends on several factors, such as the location of your business, the size and revenue of your business, coverage limits, etc. For an instant quote, visit AlphaRoot's online portal.
Contact Us
For more information on marijuana cultivation insurance or to discuss your specific insurance needs, contact AlphaRoot today. You can reach their knowledgeable team by mailing us at [email protected] or by calling (646) 854-1093. Our experts are eager to provide services you need to help your businesses grow!