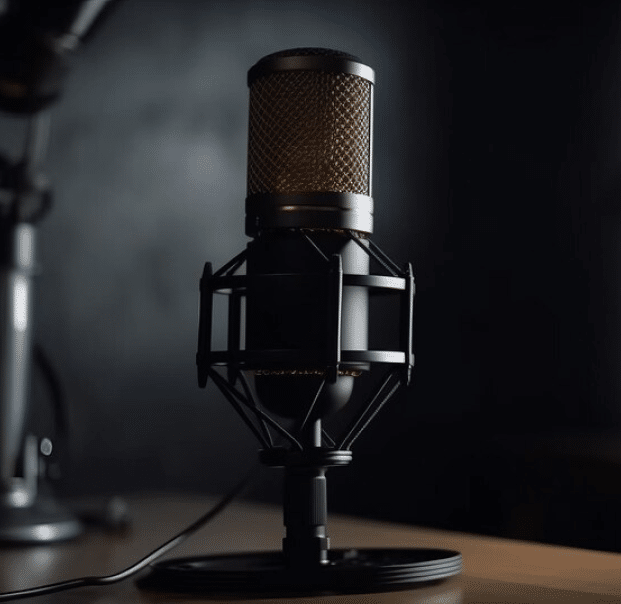 Best Cannabis Podcasts
Discover the top cannabis podcasts of 2023 and stay informed in the fast-growing cannabis industry. Stay informed, connected, and inspired.
In the fast-growing cannabis industry, staying informed is crucial. With the global cannabis market projected to reach $97.35 billion by 2026, professionals and enthusiasts need to stay up-to-date. The best cannabis podcasts play a vital role in providing valuable insights and knowledge. From cultivation techniques to regulatory changes, these podcasts cover diverse topics.
This article aims to highlight the top 6 cannabis podcasts 2023. By tuning in, you'll find some of the most educational and entertaining cannabis podcasts.
Let's dive into it!
Importance of Cannabis Podcasts
Podcasts offer a rich and diverse range of topics that cater to the interests and needs of professionals and enthusiasts alike.
From discussing the latest cultivation techniques, industry trends, and regulatory updates to exploring the medical and wellness aspects of cannabis, these podcasts cover a wide array of subjects.
Listening to cannabis podcasts provides numerous benefits. Professionals can gain valuable insights and stay ahead of the curve. Enthusiasts can enhance their knowledge and appreciation for the plant.
Podcasts offer a convenient and accessible way to access industry expertise, as they can be enjoyed anytime, anywhere. With the increasing popularity and availability of cannabis podcasts, this medium continues to play a vital role in keeping the cannabis community well-informed and engaged.
Best Cannabis Podcasts in 2023
In 2023, the cannabis industry continues to thrive, and staying informed is crucial. Here are six best cannabis podcasts of the year, offering valuable insights and expert perspectives on this dynamic industry.
The Cannabis Chronicles
The Cannabis Chronicles is an exceptional cannabis podcast hosted by industry expert John Greenfield.
What sets it apart is the lineup of noteworthy guests who bring their valuable contributions to the industry. From renowned leaders to influential advocates and pioneering researchers, the podcast features insightful conversations.
With its informative content and engaging discussions, "The Cannabis Chronicles" stands out as a top cannabis podcast in 2023. Stay informed and gain unique insights into the ever-evolving world of cannabis by tuning in to this remarkable podcast.
High on Health
High on Health is a captivating cannabis podcast that delves into the intersection of cannabis and wellness. With a strong focus on the medicinal benefits of cannabis, this podcast explores key themes such as holistic healing, alternative therapies, and self-care practices.
Hosted by wellness expert Sarah Thompson, each episode features in-depth discussions with industry professionals, medical practitioners, and cannabis advocates. Noteworthy guests share their valuable contributions to the cannabis industry, providing listeners with a wealth of knowledge and insights.
One unique aspect of "High on Health" is its emphasis on evidence-based research and science-backed information, making it a trusted resource for those seeking to integrate cannabis into their wellness journey.
Cultivating Cannabis
Cultivating Cannabis is a captivating podcast dedicated to the art and science of growing cannabis. Hosted by cultivation expert Mike Johnson, this podcast provides a comprehensive overview of cultivation techniques, best practices, and industry trends.
Episodes explore themes such as genetics, nutrient management, pest control, and harvesting methods. The podcast features noteworthy guests who are leading figures in the cannabis cultivation community, sharing their invaluable knowledge and experiences.
What sets "Cultivating Cannabis" apart is its emphasis on practical tips and techniques, making it an essential resource for aspiring growers. This podcast offers unique insights and expert guidance to help you cultivate cannabis successfully.
The Cannabis Investor's Guide
The Cannabis Investor's Guide is an essential podcast for individuals interested in investing in the cannabis industry. Hosted by financial expert Lisa Roberts, this podcast provides an insightful overview of the cannabis market, investment strategies, and potential opportunities.
Key themes explored in each episode include market analysis, regulatory updates, emerging markets, and investment pitfalls to avoid. The podcast features noteworthy guests, including successful cannabis investors, industry analysts, and legal experts, who share their valuable insights and contributions to the cannabis investment landscape.
"The Cannabis Investor's Guide" has the ability to distill complex financial concepts into accessible and actionable advice.
Cannabis Culture Corner
Cannabis Culture Corner is a captivating podcast that explores the diverse aspects of cannabis culture. Hosted by cannabis enthusiast and advocate, Alex Ramirez, this podcast provides an engaging overview of the social, artistic, and historical elements of cannabis.
Each episode explores cannabis in music, film, art, literature, social justice, advocacy, and community impact. Noteworthy guests from the cannabis industry and cultural sphere contribute their unique perspectives and experiences.
One unique strength of "Cannabis Culture Corner" is its ability to foster a sense of community and celebration of cannabis culture, making it a must-listen for those passionate about the cultural dimensions of cannabis.
Roots to Risk
The Roots to Risk podcast is an excellent resource for insights into the US cannabis industry. It is hosted by talented and knowledgeable Managing Directors of AlphaRoot, Eric Schneider and Isaac Bock.
AlphaRoot's podcasts provide valuable insights on cannabis risk management for key industry leaders and entrepreneurs whose businesses are leading the way in the cannabis industry.
Roots to Risk pride themselves on highlighting the amazing work in the industry and shedding light on these leaders as they continually pave the way to a better, more lenient cannabis industry every week.
If you are interested in learning about cannabis funding, regulations, beverages, retail, event organization, or risk management then consider the Roots to Risk podcast as your go-to resource in 2023.
Benefits of Cannabis Podcasts
Listening to the best cannabis podcasts offers numerous advantages for professionals and enthusiasts in the industry. These podcasts cover a wide range of topics, providing insights into the intricacies of the cannabis industry. By tuning in, listeners can:
Stay updated with the latest trends, regulatory changes, and market developments.
Learn from industry experts and thought leaders, gaining valuable insights and perspectives.
Understand the importance of cannabis insurance, which provides financial protection and peace of mind.
Expand professional networks and foster collaborations within the industry.
Actively participate in the thriving cannabis community.
Maximizing Your Cannabis Podcast Listening Experience
To make the most out of your podcast listening experience:
Subscribe
Allocate dedicated time
Take notes
Reflect
Engage with hosts and communities
Conclusion
These podcasts have become invaluable resources for professionals and enthusiasts in the ever-growing cannabis industry.
By exploring the recommended podcasts, you can gain a holistic understanding of the industry, stay updated with the latest trends, and learn from industry experts. These podcasts offer unique insights and perspectives, fostering personal and professional growth.
As the cannabis industry continues to expand, the role of podcasts in sharing knowledge and fostering community engagement will only become more vital.