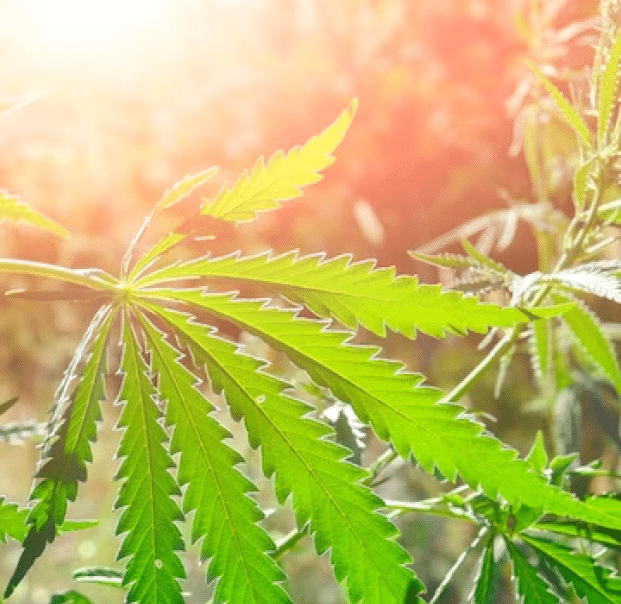 How to Open a Dispensary in Montana
Embark on a successful journey in the cannabis industry with our comprehensive guide on opening a Montana dispensary. Gain expert insights, navigate licensing, and unlock the keys to achieving dispensary success.
Cannabis is legalized throughout Montana, which makes it just as ideal of a location for any cannabis entrepreneur as any other state. The opportunities and viabilities look promising, but you must make well-informed decisions about various aspects of the cannabis startup.
Here's a comprehensive guide regarding everything you must know before opening a cannabis dispensary in Montana.
Overview of Cannabis in Montana
Montana has witnessed a slow but steady shift when it comes to the legalization of cannabis in the state. However, today both medical and recreational usage of marijuana is legal in the state, which makes Montana's cannabis market a lucrative target for entrepreneurs.
History of Cannabis Legalization in Montana
The journey towards cannabis legalization in Montana began with the passage of the Montana Medical Marijuana Act (I-148) in 2004, which was accepted with 62% approval. While this allowed patients with qualifying conditions to access cannabis for therapeutic purposes, the regulations were relatively strict, and the cannabis industry had a limited scope.
In 2016, Montana passed Senate Bill 423, which introduced more stringent regulations for the medical marijuana program. This limited the number of patients each retailer could serve and imposed more challenging requirements on the medical professionals involved.
Fast forward to November 2020; Montana took a significant step forward by passing Initiative 190(Montana I-190) and Initiative 118(Montana I-118). These initiatives legalized the recreational use of cannabis for adults aged 21 and older.
Since then, legalization of both medical and recreational usage played a pivotal role in the state's cannabis market, opening up new opportunities for all entrepreneurs.
Current State of the Cannabis Market in Montana
Today, the cannabis market in Montana is experiencing rapid growth and development. The demand for cannabis and cannabis-related products has surged and created opportunities for entrepreneurs to enter the industry and establish successful businesses.
As the industry expands, regulations and licensing requirements are evolving to ensure compliance, consumer safety, and fair competition. The state's government is actively developing a robust regulatory framework, including licensing processes, product testing, taxation, and consumer protection.
According to the Montana Department of Revenue, the medical sales for April 2023 were $5.4 million, while Adult-use sales made $20.3 million in April 2023. The demand for both medical and recreational products is expected to grow as the market matures.
Fun Fact: Montana has a population of almost 1 million, 70% of who are 21 or older. This presents a lucrative yet promising market for recreational cannabis sellers!
Social Equity Programs for Cannabis in Montana
Like any other state, Montana is committed to fostering social equity within its cannabis industry.
Although specific programs are still under development, the state has a clear stance against historical injustices related to cannabis prohibition and ensures that communities disproportionately affected by the war on drugs have a fair opportunity to participate in the legal market.
Unfortunately, Montana doesn't have a social equity program right now. Efforts are underway to collaborate with industry experts, stakeholders, and community leaders to develop effective social equity programs that promote inclusivity and create an equal playing field for all aspiring cannabis entrepreneurs.
Types of Dispensary Licenses in Montana
In Montana, there are two distinct dispensary licenses available based on the intended operation and target market. These license types include:
Medical License
Entrepreneurs can serve registered medical marijuana patients in compliance with the Montana Medical Marijuana Program once they have a medical license.
Adult-Use Dispensary License
Also known as a "recreational dispensary" license, this allows businesses to sell cannabis products to adults aged 21 and older for personal use.
Other Types of Cannabis Licenses in Montana
If you are looking to invest in other areas of the cannabis industry, the following are a few types of cannabis licenses for you to consider;
Cultivator licenses
Manufacturer licenses
Transporter licenses
Testing Lab licenses
Combined Use licenses
Note: Every license has specific requirements regardings compliance or specialized cannabis insurance. So, it's best to keep the requirements of your desired licenses in check.
Understanding the Cannabis Market in Montana
Before starting any business in the Montana cannabis industry, it is essential to conduct thorough market research to understand the demand, competition, and consumer preferences. Making sense of the market dynamics helps potential entrepreneurs develop relevant strategies for success.
Effective market research would focus on factors such as
consumer demographics,
preferences,
and purchasing patterns.
It is crucial to know your target audience, assess local competition, and understand the regulatory landscape to ensure compliance and a competitive edge.
Plus, trends in product preferences, such as various strain combinations, consumption habits, and product formats, help in creating a product that caters to the needs and preferences of your consumers.
Application Process for a Dispensary License
Usually, the application process for cannabis dispensary licenses in Montana includes the following steps:
Preparing the Application: Gather all necessary documentation and information required for the application, such as business plans, financial records, security plans, and ownership information. Ensure that you're compliant with all General Licensee Requirements and Additional Application Requirements for cannabis dispensaries, as outlined by the Montana Department of Revenue and other relevant authorities.
Submission of Application: A well-drafted application is accurate, detailed, and provides all necessary information. Remember that a completed application will elevate your chances of getting the license and reduce waiting time.
Background Checks: Applicants and key individuals associated with the dispensary will undergo thorough background checks to ensure compliance with state regulations. This includes consent to fingerprint, documentation of residency, documentation of DOB, and documentation of property ownership or owner permission, etc.
Site Inspections: Since a business can only apply for one dispensary license but choose several locations for multiple dispensaries, the Montana Department of Revenue must inspect and approve all locations before business operations begin.
Approval and Licensing: If the application meets all requirements and passes the necessary checks and inspections, the Montana Department of Revenue then issues the dispensary license.
Note: Applicants are supposed to submit their applications through TransAction Portal(TAP). Plus, businesses must demonstrate that their location meets all the requirements as outlined in 16-12-301, MCA.
Required Documentation for a License
The following documents are required for a dispensary license application in Montana:
Timelines for Obtaining a License
While the Montana cannabis authorities haven't specified a time period for a cannabis dispensary license, it takes several months between initial application and final issuance of license on average.
Applications for new dispensaries have started from January 7th, 2023. Since the licenses are required to be renewed yearly, Montana has strict policies for license renewal – apply at least 60 days before expiration.
The timelines can vary according to several factors, such as the completeness of the application, the efficiency of the licensing process, and any potential delays in background checks or site inspections.
Financing and Business Plan for a Dispensary
Starting a dispensary in Montana requires a solid business plan and adequate financing. If you're looking for secure financing options, b must demonstrate a solid business plan that focuses on investors' interests.
Types of Financing Available
Self-Funding
Traditional Business Loans
Private Investors
Cannabis-Specific Lenders
Importance of a Solid Business Plan
A solid business plan that contributes to the success and growth of a cannabis startup in Montana outlines the dispensary's mission, vision, target market, marketing strategies, and financial projections.
It must also demonstrate the viability and potential profitability of the venture, making it more attractive to potential investors or lenders.
To stay compliant with the general license requirements in Montana, business owners must submit a Business Organization Chart and Business Structure Form. This helps the state in deciding risks and benefits associated with every new venture and allows them to make an informed decision about whether or not they issue a dispensary license.
Risk Management Plan
Several financing options and an adequate business plan require businesses to demonstrate a risk management plan for mitigating potential risks and ensuring compliance with regulations. It must include strategies for maintaining security, preventing diversion, managing inventory, and complying with state and local laws.
When you're at it, don't forget to buy specialized cannabis insurance to cover any financial or reputational losses that may occur. Cannabis insurance not only shows that you're focused on making your business grow but also helps businesses to appear customer-centric.
Market Research and Location for a Dispensary
Any cannabis business looking for maximum profitability needs to conduct thorough market research before deciding the location for the dispensary. Montana is a lucrative state, especially in terms of recreational cannabis, as proven by April 2023 sales. Still, you must consider several factors, such as population demographics, proximity to target customers, accessibility, and zoning regulations.
Location Requirements for a Dispensary
Every state has zoning laws in place used to ensure the safety of all their citizens. Similarly, in Montana, you must find a location that lies in a jurisdiction where medical and recreational cannabis activities are allowed.
Additionally, dispensaries are required to be located at least 500 feet from a church, synagogue, school, etc.
Insurance Requirements for a Dispensary in Montana
To ensure your business is safe from all potential liabilities and risks, obtaining adequate insurance coverage is essential. Common types of insurance that dispensaries may require include:
Some licenses may require entrepreneurs to obtain specific insurance, so remember to stay compliant before initiating the application process.
Costs of Opening and Running a Dispensary in Montana
Opening and running a dispensary in Montana incur various costs, including the following;
License and Permit Fees:
According to the Montana Department of Revenue, the annual dispensary fee is $5000 per location. That means if you have more than one location, you'll pay for them both separately.
Additionally, you are required to pay 20% of the license fees as an application processing fee, which is non-refundable, regardless of the outcome.
Startup Costs:
Startup costs include costs of real estate, security systems, inventory costs, equipment costs, and up-front renovation costs.
It's tough to quote the exact startup costs for a cannabis business in Montana, but on average, it costs $2 million to start a cannabis business in the US.
Ongoing Costs:
Ongoing costs include rent/mortgage payments, salaries, inventory, utility bills, etcetera. Plus, marketing and advertising costs are also considered as ongoing costs.
On average, a typical cannabis dispensary pays almost $250,000 for annual staffing and $100,000 in yearly rent.
Taxes and Fees:
Montana charges a 4% tax on medical marijuana product sales and a 20% tax on adult-use marijuana product sales.
Resources for Potential Entrepreneurs in Montana
Entrepreneurs looking to open a dispensary in Montana can find valuable resources and guidance from industry experts and organizations. Some notable resources include:
The Montana Department of Revenue is an official website that provides information on licensing requirements, regulations, and application processes for cannabis businesses in Montana.
Cannabis Industry Association– Montana is a platform that offers networking opportunities, educational resources, and advocacy for the cannabis industry.
Small Business Development Center Network provides several useful resources for small businesses and entrepreneurs.
Industry Experts in Montana
Connect with industry experts in Montana who can provide valuable insights and guidance on opening and operating a dispensary. Some notable industry experts may include:
Engaging with these experts provides a wealth of information, helps navigate the complex regulatory landscape, and increases the chances of success in the Montana cannabis market.
FAQ about Opening a Dispensary
What Are the Qualifications for a Card License?
For an adult-use dispensary license, you must meet all the dispensary license requirements set by the Montana Department of Revenue. Requirements include but aren't limited to, choosing a location that's approved by the government, a work permit before starting operation, and a satisfactory background check.
How Much Does It Cost to Open and Run a Dispensary?
The cost to open and run a dispensary depends upon the size of the dispensary, license types, inventory, etc. However, the average cost of opening and running a dispensary in the US is about $2 million.
What Are the Location Requirements for a Dispensary?
Montana dispensaries should not be located within a zone of a city, town, or county where cannabis activity (medical/recreational) is prohibited. Remember that dispensaries must be located at least 500 feet from a church, synagogue, school, etc.
What Types of Insurance Policies Are Required for a Dispensary?
The most common types of insurance policies every cannabis business must-have include general liability insurance, D&O insurance, product liability insurance, workers' compensation insurance, etc.
Can I Apply for a Dispensary License if I Don't Meet the Qualifications for a Card License?
Yes, you can apply for a medical-use dispensary license that allows you to sell marijuana products for medical use only if you don't meet the qualifications of an adult-use license.
How Long Does It Take To Obtain a Dispensary License?
Typically, it takes around 2-3 months to obtain a dispensary license. However, the timelines can fluctuate due to unforeseen circumstances. The best way to ensure the shortest waiting period from your end is to submit a complete application.
What Are the Regulations for Advertising a Dispensary?
The Department of Revenue in Montana distinguishes marijuana products and marijuana brands. Dispensaries lie in the marijuana brand category, which means they can advertise themselves but can't promote marijuana products except in electronic advertisements.
Can I Have More Than One Dispensary Location?
Yes, you can have multiple dispensary locations in Montana without having multiple licenses. For example, a person can run more than one adult-use dispensary in Montana on the basis of a single adult-use license.
Final Thoughts
All in all, the cannabis industry in Montana looks promising, especially when it comes to cannabis dispensaries. The $5.4 million in medical sales and $20.3 million in adult-use sales in just a month appear to be inspiring numbers for aspiring entrepreneurs.
Entrepreneurs must conduct detailed market research, understand the trends and preferences of the targeted market, and they'll be all set for high profitability!
References