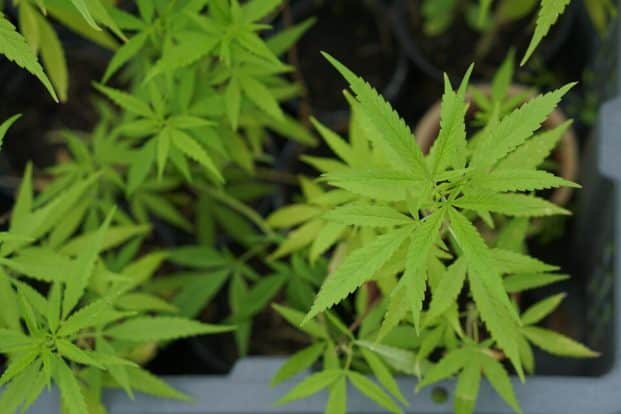 How to Open a Dispensary in Colorado
Discover the ultimate guide to launching a lucrative dispensary in Colorado. From licenses to marketing, master the cannabis industry
As one of the first states in the US to legalize the utilization and possession of cannabis, Colorado is nothing short of a fertile ground for cannabis entrepreneurs. However, when it comes to dispensary establishment, you'll need to come in with fresh ideas, sufficient capital, and of course, a stroke of luck.
With each state's unique operating regulations, it's only natural to feel perplexed when considering opening a dispensary. This guide has everything you must know before starting a dispensary in Colorado. Let's get right into it!
Overview of Cannabis in Colorado
Ever since its legalization in 2000, Colorado has emerged as a hub for medical marijuana businesses.
After achieving significant milestones in the following years, the state has become home to many recreational and medical dispensaries, creating a thriving market for entrepreneurs.
History of Cannabis Legalization in Colorado
The journey of cannabis legalization in Colorado began in March 2000, when the state's residents accepted Amendment 20 to grant legal access to medicinal cannabis for adults with 54% approval.
According to this law, patients were allowed to own a maximum of 57g of medical marijuana and grow no more than six marijuana plants at a time.
The next milestone came with the Colorado Amendment 64, which got approved by voters in November 2012 and allowed the legalization of recreational cannabis in December. Under this law, adults aged 21 or above were permitted "personal use" of marijuana.
As a result, 19 states, along with the District of Columbia, followed suit. The development set the stage for state-licensed retail sales, which officially took place in January 2014. This event marked the Centennial State as the first to introduce recreational dispensaries for the legal purchase of cannabis.
Then, in the year 2020, the combined recreational and medical sales in Colorado reached a total of $226 million!
Current State of Cannabis Market in Colorado
Today, the cannabis market in Colorado is facing a huge drop in sales as compared to the time of its inception. In recent years, many neighboring states have joined the league by the legalization of recreational cannabis, such as Montana, Arizona, and New Mexico. This has introduced some serious competition to the state, which was already off to a slow start in 2023.
According to the Denver Post, as of February, the medical sales of cannabis in Colorado reached a record low of $15 million, the lowest collection since 2014. In March, medical cannabis sales increased to $17 million but were significantly lesser than the previous year. Similarly, the sales of recreational cannabis dropped by $17 million from last year.
All in all, the Colorado cannabis market is super shaky and will remain so as per the rest of the year's forecast. There are a multitude of challenges that even the biggest entrepreneurs are not immune to. The biggest hurdles include an oversupply of cannabis, less demand, limited cannabis tourism – and the list goes on!
Social Equity Programs for Cannabis in Colorado
Under a social equity program, eligible people get a chance to participate in the legal cannabis industry and get help with licensing, financing, and business development.
Like any other US state, the Marijuana Enforcement Division of Colorado is dedicated to creating an inclusive and fair cannabis industry within the state. The primary goal of the program is to foster diversity initiatives within the industry.
Individuals who meet the criteria of Social Equity Licensees can engage in the State's "Accelerator Program." They may also choose to apply independently for ownership of a Regulated Marijuana Business license.
Types of Dispensary Licenses in Colorado
In Colorado, there are two major licenses available for those who wish to tap into the cannabis industry. These license types include:
Medical License
With a medical license, registered patients can purchase the medical cannabis products they require from a medical marijuana dispensary.
Initial license fee: $2,500
Annual renewal fee: $2,500
Adult-Use Retail License
A retail license permits individuals and businesses to run a retail dispensary to sell cannabis products to individuals aged 21 or above for recreational purposes.
Initial license fee: $6,500
Annual renewal fee: $2,500
Other License Types for Cannabis in Colorado
If you wish to explore investment opportunities in other sectors of the cannabis industry, here's a rundown of cannabis licenses worth considering:
Cultivation License
Delivery License
Hospitality License
Operator License
Product Manufacturer License
Research and Development License
Testing Lab License
Transporter License
Note: Each license has specific requirements and regulations. So make sure to do your research beforehand to determine which license works best for your business. 
Understanding the Cannabis Market in Colorado
Colorado has been at the top of cannabis legalization, which makes it a lucrative market for enthusiastic entrepreneurs to study. However, the most successful cannabis businesses in Colorado do thorough market research to keep their businesses afloat, even in the hardest economic downturns.
If you wish to make strategic decisions before getting into the competitive market, standalone reports won't do. Here's what you need to focus your market research on:
Market Size and Forecast
Competitive Landscape
Rules and Regulations
Plus, consumer demographics, preferences, and purchasing patterns are also vital in creating products that meet the specific needs of your consumers.
Application Process for a Dispensary License
The application process for a cannabis dispensary license in Colorado may look overwhelming, but it's necessary to ensure compliance with the state regulations to run a legal business. Typically, the application process consists of the following steps:
Steps Involved in Obtaining a License
Prepare the Application: Collect all the essential documentation and information needed for the application. You may need ownership information, lease agreements, financial records, and other supporting documents. Make sure to comply with regulations set up by the Colorado Department of Revenue and other relevant authorities.
Include all findings of Suitability Applications: If you're unsure about which application should be submitted with your business license application, you can find it on the Marijuana Business Owners webpage.
Pay the Application fee: The MED does not proceed with your application unless you have paid the requisite fees. The amount may differ depending on the type of license you are opting for.
Submit the Application: Complete the MED-regulated Business License application. Remember that it should be accurate, thorough, and inclusive of all the information required to earn you your dispensary license in Colorado.
Approval and License Issuance: If your application meets all the necessary requirements, you will receive approval from the MED to get your dispensary running in Colorado.
Required Documentation for a License
During the application process, the following documents are a must-have for you to successfully submit your application:
A Local Permit
Business Plan and Structure of Premises
Owner and Business Entity Information
City & State Sales Tax License
Consent to Fingerprint
Organizational or Corporate Governance Documents
Community engagement plan
Financial Statements
Note: The Cannabis industry is subject to rigorous regulation and changing laws. Hence, it's best to keep track of Colorado's official website for any changes in license requirements.
Timelines for Obtaining a License
The time taken to obtain a license to run a dispensary in Colorado depends on several factors. It may be influenced by the number of applications, accuracy, and complexity of your business plan. Remember – successfully earning your license isn't an overnight process, and it often comes with significant waiting periods.
However, the entire process for a license takes around two to four months on average and is subject to review policies by the MED. The time may also vary for different types of licenses, such as medical or recreational dispensary licenses.
Financing and Business Plan for a Dispensary
When establishing a dispensary in Colorado, you need a concrete business and financial plan. Let's be honest; the real challenge about opening a dispensary may be funding it. But here are several avenues you might want to consider:
Types of Financing Available
Personal Assets
Venture Capitalists
Crowdfunding
Business Loans
Importance of a Solid Business Plan
The key to thriving in the cutthroat competition of the cannabis industry in Colorado is a well-crafted business plan. It should include an executive summary, marketing strategy and implementation, budget plan, competitor analysis, and customer demographics.
By focusing on all these aspects, it becomes easy to carve out your niche and put it all in place for your business. Above all, a concrete business plan paves the way for potential investors and lenders to fund your business with confidence.
Risk Management Plan
Efficient risk management is the secret sauce of thriving businesses, especially in an industry like cannabis. The cannabis sector is full of potential threats and risks, including theft, product damages, and regulatory compliance.
Here are some risk management strategies that can help you get through the risks easily:
Identify your risks
Analyze your exposure to the risks
Decide between minor and catastrophic threats
Track your risks and exposures
Take the necessary actions to cover your exposures
Market Research and Location for a Dispensary
When establishing a dispensary business, conducting thorough market research might help decide the best location. It helps if you get to know more about your customer preferences, competition, and changing market trends.
Effective market research should include trends in the industry, your competition, and customer demographics.
Location Requirements for a Dispensary
When selecting the optimal location for your marijuana business, it's essential to abide by the specific regulations of your state. In Colorado, local jurisdictions can impose regulations on the timing, location, operations, and quantity of cannabis businesses.
As outlined in Colorado Revised Statutes 44-12-105; R 233, a marijuana business must operate in an enclosed building, room, or connected area. Plus, it's compulsory for all customers to be supervised at all times.
Insurance Requirements for a Dispensary
The best way to safeguard your business against potential liabilities and risks is by securing it with the ideal insurance coverage. The most common types of insurance that dispensaries go for include:
Crop & Inventory/Finished Stock Insurance
Commercial Auto Insurance
Excess Liability Insurance
Loss of Income Insurance
Equipment Breakdown Insurance
Product Recall Insurance
Note: In Colorado, it is a legal requirement to obtain general liability insurance. 
Costs of Opening and Running a Dispensary
If you have decided to open and run your dispensary in Colorado, here's a list of the costs that you will have to incur:
License and Permit Fees
During the process of license application, applicants are required to pay a non-refundable fee of $7,000. Apart from this initial fee, they will also be charged an annual license renewal cost which might range from $1,000 to $10,000.
Startup Costs
The startup cost for setting up a dispensary covers the annual marketing fee, rent, license application fee, security, and staffing. To start up your dispensary in Colorado, you need capital ranging from $150,000 to around $2,000,000.
Ongoing Costs
The ongoing costs of running a dispensary in Colorado include rent expenses, inventory purchasing, security systems, insurance premiums, equipment, etc.
A typical cannabis dispensary pays almost $250,000 for annual staffing and $100,000 for rent annually.
Taxes and Fees
Colorado charges a 15% retail marijuana sales tax on all sales on the final buyer purchase price.
Resources for Potential Entrepreneurs in Colorado
In Colorado, budding entrepreneurs on the lookout for a dispensary establishment have numerous valuable resources to help them in doing so. These resources help them navigate the industry smoothly and maximize their chances of success:
Marijuana Enforcement Division (MED): The MED is the regulatory body that coordinates the cannabis industry in Colorado and provides information on licensing, rules, and application processes in Colorado.
Cannabis Business Associations: It is a lucrative platform that helps connect aspiring entrepreneurs to new opportunities, industry insights, and fruitful events.
SCORE: Being a nonprofit organization, SCORE helps striving entrepreneurs establish and run a successful cannabis business in Colorado.
Industry Experts in Colorado
Accounts and Financial Advisors
Expert Dispensary owners
FAQ about Opening a Dispensary in Colorado
What Are the Qualifications for a CAURD License?
To qualify for a CAURD license in Colorado, you must be a resident aged 18 or older. Proof of residency can be provided through a valid Colorado driver's license or ID, together with a valid Social Security number. Plus, your marijuana license card is only valid for use within Colorado.
How Much Does It Cost to Open and Run a Dispensary?
The total investment needed to establish a dispensary in Colorado typically falls from $150,000 to about $2,000,000. This cost covers but is not limited to, expenses like annual advertising fees, rent, license fees, annual staffing costs, and security measures.
What Are the Location Requirements for a Dispensary?
In Colorado, a marijuana business must be within a restricted access area that is an enclosed building, room, or any other confined area. Additionally, the customers and visitors should be followed all the time in the dispensary.
What Types of Insurance Policies Are Required for a Dispensary?
As required by state laws, General liability insurance stands as the legal requirement for businesses in the cannabis industry, including cultivators and retail marijuana stores. Other types of insurance policies include workers' compensation insurance, commercial property insurance, product liability insurance, etc.
Can I Apply for a Dispensary License if I Don't Meet the Qualifications for a Caurd License?
Yes, if you don't meet the qualifications for a CAURD license in Colorado, you are still eligible to apply for an adult-use retail license for a dispensary in the state.
How Long Does It Take To Obtain a Dispensary License?
Once you submit your application, you might have to wait for approximately 45-90 days for the State Licensing authority to respond. If the state licenses a body, the licensee has a one-year timeframe to obtain licensing approval from their local jurisdiction.
What Are the Regulations for Advertising a Dispensary?
When it comes to advertising a medical marijuana business, it is allowed to use television, radio, print publications, or the internet, but only where a minimum of 71.6% of the audience is expected to be at least 21 years of age or above.
Can I Have More Than One Dispensary Location?
Yes, in Colorado, it is possible to have multiple dispensary locations. However, each location must obtain a separate license and comply with all the local and state regulations.
Final Thoughts
Opening a dispensary in Colorado may be complex, but it's also like stepping into a world of endless possibilities. With the current market situation in a slump, the destination of your dispensary lies in your hands.
Once again, the key is smart strategic planning, deep market research, and a keen eye that's observing the ever-evolving market trends.
References