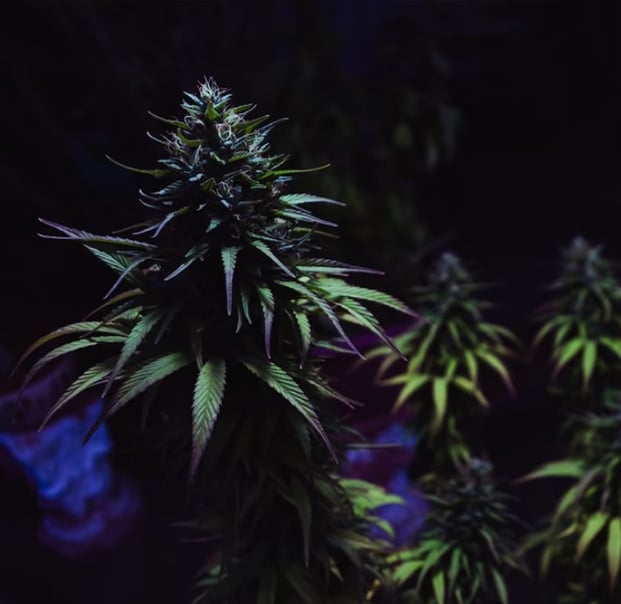 Cannabis Venture Capital In 2023: Here's What Unfolding
Cannabis venture capital has had its ups and downs, with many influential factors. Let's take a look at where the market stands and what we can expect from investing this year.
Cannabis entrepreneurs have long relied on venture capitalists (VCs). While venture capital is only one way for budding canna-businesses to raise money, it is an important and occasionally volatile one. It's been a turbulent year in cannabis, so how are investors feeling? Here's the state of cannabis venture capital in 2023.
Cannabis Venture Capital In 2023
It's been a turbulent few years in cannabis. Back in 2021, investors were bullish on cannabis, but by November 2022, the money had begun to dry up. Investors that were once enthusiastic almost to the point of recklessness are now cautious and picky. That's not to say that no venture capitalists are investing in cannabis, but that many have begun looking elsewhere.
MG Magazine reports that less capital was raised in 2022 than any other year (except for 2020), and the largest area of decline is equity deals over $100 million. But perhaps more startling, small equity deals of $10 or less accounted for less than 5% of capital raised in 2022. Viridian Capital Advisors noted that total equity issuance was off 75% from 2022 to 2023. MJ Biz shared that investor financing fell by 60% between 2021 and 2022.
It's not just in cannabis — interest rates are rising, cryptocurrency has been plagued with scandals, and investors everywhere are pulling back. All of this leads to strong headwinds pushing against the cannabis industry. These winds won't last forever (projections for the market are still in the billions), but it can be tough to weather the storm when money is drying up.
Other Ways Cannabis Companies Raise Capital
Of course, venture capital is just one way to raise money in cannabis. There are several other options, each with its own pros and cons.
Crowdfunding
Crowdfunding takes investment out of the hands of venture capitalists and puts it into the hands of the public. With crowdfunding, retail investors or people from the general public can invest in companies for as little as $100 on digital platforms.
This is a great option for companies with a passionate consumer base and compelling narrative. It also opens up a wealth of investment options for people who wouldn't have otherwise had access to early-stage cannabis companies. It's important to note that the companies with the most success with crowdfunding emphasize marketing and spreading the message.
Angel investors
An angel investor is an accredited private investor. By the Securities and Exchange Commission's (SECs) definition, these individuals must have a net worth of at least $1 million in assets or have earned $200,000 per year for at least two years. They typically invest between $25,000 and $500,000 in "high-risk" investments with potentially significant future gains.
Angel investors have become increasingly popular over the past two decades and present a more approachable alternative than venture capital since the requirements for being an angel investor are relatively low.
Debt
While taking on debt may not be the first choice for a business owner, it is a historically successful path forward for business growth. But debt financing is not a good choice for all businesses, especially those without hard assets like real estate and a history of generating profit. Rising interest rates have made lenders wary, making debt financing highly costly for businesses.
Additionally, most lending institutions have strict EBITDA (earnings before interest, taxes, depreciation, and amortization) to debt ratios, making it challenging for small businesses to qualify.
Hot Verticals Raising Cannabis Venture Capital
Some areas of cannabis are seeing more interest than others.
While it isn't the cheeriest of requirements, mergers and acquisitions of distressed assets are still in demand. Ancillary businesses (ones that don't touch the cannabis plant) are also seeing more interest than areas like cultivation and retail.
MJ Biz reports that in 2022, the only areas where investments grew were:
Biotech/pharma. Investments in medicinal cannabis and new consumption/ administration routes are still rising. This is great news for medical patients, who often feel left behind once cannabis is recreationally legalized.
Infused products. Edibles and drinks are among the fastest-growing sections of the cannabis market, providing a great entry into cannabis for people uncomfortable with smoking. Since edibles are odorless and smokeless, they are also popular with people who cannot smoke where they live.
Extracts. Live resin, high-quality hash, and advances in dabbing technology have increased the popularity of extracts.
Unsurprisingly, investments in psychedelics grew as well.
Cannabis Venture Capital Challenges
With venture capital in decline, every opportunity you get to pitch your business is essential. Here are a few common challenges that canna-businesses may encounter when searching for cannabis venture capital.
High-interest rates
Interest rates are rising across every industry, and cannabis is no exception. Potential investors' term sheets show incredibly high-interest rates, making both sides of a deal more cautious. The price of lending is already higher in cannabis than in other industries, and inflation of this rate is making everyone tread carefully.
Banking
While there was initial excitement in 2022 over the potential of the SAFE Act passing, that has not come to pass, and investors are still wary of gambling with their money. The failing SAFE Act creates complications for cannabis. With the federal prohibition of cannabis, banking can still feel like a minefield for new companies.
The rise of psychedelics
Psychedelics are developing quickly, sometimes seemingly more attractive than cannabis. Psychedelics is an industry quickly on the rise, and many investors view it as similar to, but in competition with cannabis. While both forms of plant medicine can benefit people and work well together, cannabis and psychedelics are often compared like siblings in boardrooms and budget sheets.
Since some psychedelics like ketamine are not classified as schedule one substances, investors can view them as a less-risky investment with equally large growth potential.
The D&O insurance market
Premiums for D&O insurance have increased for the past few years. We've reached the top of the curve, and the trend is flattening, but rates are still higher than in years past. S&P Global reported a 41% YOY increase in 2020 and a 38.5% increase in 2021, but they had stabilized by the end of 2022.
Since many investors require portfolio companies to have D&O coverage to protect them from market scrutiny, this is a high cost for small companies. Market experts also predict the trend may rise again in the latter half of 2023, spelling more uncertainty.
It's not an easy time to be in cannabis, particularly not in cannabis capital. Cautious optimism and renewed perseverance are called for if your company is to weather this storm. It also helps to have the right team in your corner because no one makes it alone.
_
Protecting your cannabis company can seem confusing; however, we're a full-service insurance brokerage working with carriers worldwide to offer you the best coverage possible. We're here to help! Please reach out to us today by emailing [email protected] or calling 646-854-1093 for a customized letter of commitment or learning more about your cannabis insurance options.