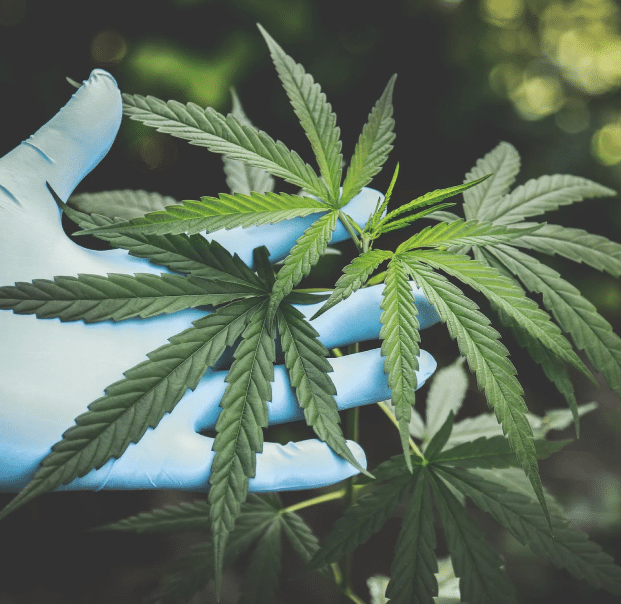 Missouri vs. Illinois: Making Sense of Cannabis Industry Competition
Cannabis industry competition is heating up with Missouri vs. Illinois vibes in the air. We take an inside look at what's really going on between these neighboring states.
A new state coming online with a recreational cannabis market is always cause for celebration. But it can also create unintended competition, particularly between two neighboring legal states. This is the case for Illinois and Missouri. Although the Missouri market is only a few months old, while Illinois has been legal for years, there is cause for concern in cannabis retailers. Here's why experts are gearing up for an increase in cannabis industry competition for Missouri v. Illinois.
Missouri vs. Illinois: Understanding Each Cannabis Market
Every cannabis market in the US is a silo, but despite the regulators' best efforts, legalization in neighboring states can have a significant impact. To understand the Missouri v. Illinois debate, you have to understand each market.
Illinois Cannabis Market
Illinois was one of the first states in the Midwest to legalize the plant, creating a medicinal market in 2013 and an adult-use cannabis market in 2019. For a while, it was the only legal state in a sea of prohibition, which drew in out-of-state consumers to help grow the market. While growth was slow in 2020, by the end of 2022, cannabis sales topped $1.55 billion from both in-state and out-of-state consumers.
One of the main problems in the Illinois market is that lawsuits from large organizations have stifled the licensing process. Combined with the potency tax that drives prices of high THC products up and the fact that Illinois has 113 dispensaries for its 12 million residents, the Illinois cannabis market hasn't unfolded as hoped. Until recently, Illinois' biggest competition was Michigan, a state it didn't share a border with. But that's changed with Missouri coming online.
Missouri Cannabis Market
Missouri first legalized medical cannabis in 2018, and recreational weed was legalized in November 2022 through a ballot initiative. The initiative gave the state just three months to convert existing medical dispensaries into recreational ones, a shorter timeline than we've seen in most other legal states. Despite this, opening weekend in February 2023 rang in with nearly 200 dispensaries and over $100 million in sales. And with over 360 miles of border between Missouri and Illinois, this market creates a new world of opportunity for cannabis consumers.
Missouri has a 6% tax cap on cannabis products, a huge draw for consumers. The main attraction is the lack of potency tax. Legal products tend to be more expensive than black-market products because of the cost of compliance and oversight. For a customer who wants to know their product is tested, it becomes a question of keeping costs down while buying safe products.
How Sales Tax Influences Cannabis Consumers
According to some reports, the fledgling Missouri market has already outpaced Illinois for growth, and that's in no small part due to the price difference between the two states.
Canna-tourism is the concept of people traveling to gain access to legal weed or cheaper products. Until now, the only other option for Illinois residents was to cross two states to get to Michigan. But with over 360 miles of shared border along the Mississippi River, Illinois residents don't have to travel nearly as far now. Not only does Missouri already have more dispensaries than Illinois, but the weed is cheaper too.
Illinois cannabis tax is a potency tax, reaching up to 35% for high THC products. This represents a massive increase in cost that consumers often aren't willing to pay. Conversely, Missouri has a flat tax of 6% for recreational products, with an optional 3% tax that municipalities can add.
The retail prices are lower in Missouri too. Benzinga reported in February that Missouri had the least expensive weed in the Midwest and ran a price comparison report between the two states. The median price for an eighth of flower was $50 in Illinois but just $36 in Missouri. When you factor the taxes in, who can blame customers for seeking out budget-friendly weed?
Factors That Can Make or Break a Cannabis Market
Of course, the success of a cannabis market doesn't rest on one or two factors; many considerations go into a flourishing industry.
Cannabis industry competition, dispensary availability, and potency taxes are just three factors that can make or break a cannabis market. Other factors include:
Regulations
Regulations are one of the key forces driving the success of each cannabis market. Regulations vary from state to state, and how quickly these can change is a big factor in how successful each cannabis market can be. Nothing kills a market faster than misaligned regulations – just look at the continued struggles of the California market and how slow changes come to existing laws.
Any regulation changes on the federal level would have a massive impact on the industry, opening up banking options and forcing each state to reevaluate its regulations.
Consumer trends
As legalization brings cannabis to more and more people, the ways people buy cannabis and what they buy change. Shifts in consumer spending can see once-popular items languishing on shelves in favor of things that are hard to keep in stock.
Weather and crops
What Mother Nature chooses to do each season is out of anyone's control, and increasingly unpredictable weather patterns present a problem for cannabis cultivators. Each growing season could bring storms that devastate crops or a bumper crop — cultivators are forced to ride it out either way.
Economy and Inflation
Inflation affects every industry, and cannabis is no exception. Banking is already a challenge since cannabis is still federally illegal, and rising interest rates haven't made anything easier. Economic changes have also seen investors slow down in fledging and established cannabis markets. There are also fears that an impending recession may slow down non-essential consumer spending, though whether cannabis is considered non-essential is debatable.
How Cannabis Retailers Can Stay Ahead of the Game
Cannabusiness owners are no strangers to riding the waves of chaos. Many factors are out of your control, so you must focus on what you can control to set yourself up for long-term success. One of the most significant steps you can take to stay ahead of the game is a risk management strategy.
Talking about risk management can conjure ideas of floods, famine, and earthquakes, but the reality isn't quite as dramatic. Risk management does involve conceptualizing all of the risks your business faces (which is intimidating for anyone). Still, it keeps going into creating a plan of action and taking concrete steps to reduce your risk.
A comprehensive risk management plan has five steps:
Risk identification. This is the scary step, where you cover every risk your business faces and may face in the future. Take a deep dive and be honest, but avoid getting stuck here.
Risk analysis. In this step, you calculate how likely each risk will play out and the damage if it does.
Risk evaluation. Once you understand your risks and their likelihood, you must evaluate risk acceptability. Acceptability is a combination of probability and consequences. Some chances are small and wouldn't cause lasting damage, while others could threaten the viability of your entire business. Which risks would cause you to lose sleep at night?
Risk treatment. Treatment depends on the risk and may look like implementing new safety practices, buying insurance policies, or removing a product from sale – it's up to you. Once you've decided which risks are and aren't acceptable, it's time to take action to cover your exposures.
Risk tracking. Tracking your risks is a key part of your risk management strategy because it gives you the data and insights to understand if your evaluation and treatment were correct. You can see which risks become a reality, how your business recovers, and identify any oversights or weak points in your risk management plant.
Common risks dispensaries face
The consumer being injured on the premises. A person may fall in your dispensary because of a wet floor, weak ankle, or lack of situational awareness. Following safety best practices like wet floor signs are essential to ensure coverage. Any way it happens, a general liability policy will cover the expenses incurred if someone gets hurt at your store.
Product lawsuits. Mislabeled products are a real problem in the cannabis industry, and even though it's not the fault of your dispensary, you could still be named in a lawsuit. A product liability policy will save you hours of stress and hundreds or thousands of dollars in legal expenses.
Vandalism and other property damage. Whether your dispensary is damaged by a rogue spray paint artist or the forces of mother nature, dealing with property damage can be expensive and emotionally devastating. Having a property insurance policy saves you money, stress, and time. What could bring more peace of mind?
Data breaches. According to IBM, cyber threats are on the rise in every industry. This is particularly worrying for medical dispensaries, which house sensitive customer information. You can mitigate your risk of data breaches by following cyber best practices, but you should also have a cyber liability policy in place. 83% of companies will face a data breach at some point, so best practices alone aren't enough.
Employment-related issues. Employees can make or break a business. Even the best employees can get hurt on the job or become disgruntled if they are let go. Policies such as worker's comp can reduce costs incurred with employee injuries, while employment practices liability protect you from costs associated with lawsuits.
_
Protecting your cannabis company can seem confusing; however, we're a full-service insurance brokerage working with carriers worldwide to offer you the best coverage possible. We're here to help! Please reach out to us today by emailing [email protected] or calling 646-854-1093 for a customized letter of commitment or learning more about your cannabis insurance options.