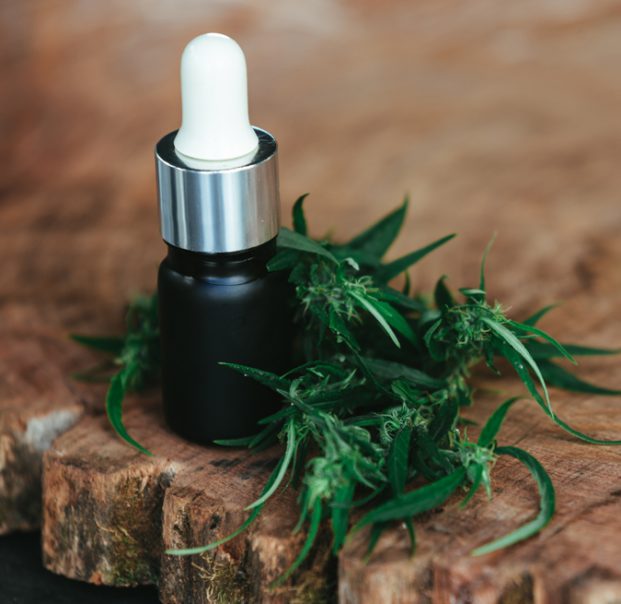 How to Open a Dispensary in New York
Whether you want to launch another location as an MSO or are a first-time business owner, opening a dispensary in New York is exciting — and we have the guide to help you make it happen.
What does it take to open a dispensary in New York State? Compliance, financing, and right now – a little luck. 
The adult-use cannabis market in the Empire State is gradually coming online. Since legalization in 2021, the rollout of the market has been slow, with only three dispensaries open across the state. Despite this, there is still much opportunity to be found for passionate cannabis entrepreneurs. 
Currently, the state only issues CAURD dispensary licenses to justice-involved individuals and non-profit organizations. But the NY Office of Cannabis Management (OCM) is expected to issue regulations and the application process for a more extensive dispensary application process sometime soon. Here's what you need to know about opening a dispensary in New York.   
History of Cannabis in New York 
The Marihuana Regulation and Taxation Act (MRTA) was passed in March 2021. The first 36 licenses were issued in November 2022, and the first dispensary opened in December 2022. The state hit a few bumps along the way, with a six-month delay after the passage of the MRTA and a lawsuit from Variscite that impacted the regions where dispensaries can currently open. 
But for budding cannabis entrepreneurs, any progress is good progress, and the opening of the second dispensary in NYC sets the stage for what may become the cannabis capital of the world. Projections for the New York market are large, with some estimates reaching billions by 2024. 
Types of Dispensary Licenses in New York 
The first type of dispensary license New York state is issuing is the Conditional Adult-Use Retail Dispensary License or CAURD. CAURD licenses are part of New York's social equity push to allow those most impacted by the war on drugs to benefit from legal cannabis first. 
To apply for one of these licenses, a person must have a cannabis conviction in the state of New York, either personally or in their family. Non-profit organizations are also eligible for CAURD licenses. The first open dispensary, Housing Works Cannabis Co, is run by the non-profit organization Housing Works. 
CAURD licenses were the only type of dispensary licenses the state was issuing as of February 2023. But this will not be the case forever, or even, potentially, through the rest of the year. The OCM has stated that there will be more rounds of applications for retail licenses, and with no license caps, there will be ample opportunity to come. 
How to Open A New York Dispensary
NYS is issuing CAURD licenses and has yet to release the regulations or application process for a more significant number of dispensaries.
All of the application processes are done online on the OCM's website. A CAURD license is good for four years and must be renewed every two years. Before the license expires, CAURD holders can apply to transition to a standard retail license.  
The financial investment for a CAURD license is $2,000 for an application fee. This is likely to be higher for non-CAURD retail applicants. For context, the application cost for a medical dispensary license is around $210,000, and applicants often need between $400,000 and $1 million. 
CAURD Licenses Requirements 
Qualifications for CAURD dispensary licenses include:

Justice Involved

: An applicant or a member of the applicant's family must have been convicted of a cannabis-related charge before March 2021. 

Residency

: An applicant must have a majority ownership stake in the applying business and have been located in New York for 180 days in the last 12 months, or 540 days within the previous three years 

Business

: An applicant must have held at least 10% ownership of a company that has brought in two years of profit. Alternatively, an applicant must have owned at least part of a non-profit that has people with cannabis convictions on the board, has at least five full-time employees, has two years of net positive profit, and serves a community with high rates of cannabis arrests and convictions.
Preparing for New York dispensaries beyond CAURD Licenses 
If you don't meet the CAURD requirements, you can still take action to set yourself up for success once the application process is open. (It's coming!) 
You'll need a business plan that includes the following: 
Financing.

Financing for dispensaries

can come in many forms, from a bank loan to private capital.

An outline of your business operations and growth plan 

A risk management plan 

Proof of insurance or a letter certifying insurance from a cannabis insurer 

Market research in your chosen region 

Proof of possession of real estate within 30 days of approval for the length of the license life.

 
Additionally, you'll need to know an adult-use license doesn't allow you to have more than three locations, nor can you hold other cannabis licenses in addition to a retail license. Dispensaries also cannot be within 500 feet of a school or 200 feet of a place of worship. 
If you're hoping to enter the NYS market via acquisition, you may be waiting even longer. The MRTA prohibits social equity licensees (CAURD holders) from selling or transferring their licenses for three years after issuing. 
Other licenses types in NY include: 
Adult-use cultivation 

Adult-use nursery

Adult-use processor

Adult-use distributor 

Adult-use cooperative 

Adult-use micro business 

Adult-use on-site consumption 

Adult-use delivery 

Registered Organization Adult-use Cultivator Processor Distributor Retail Dispensary License 

Registered Organization Adult-use Cultivator Processor Distributor License
Cannabis Insurance Requirements for CAURD Licenses
CAURD license holders are only required to provide proof of insurance once their application has reached the final stages of the application process. The OCM will reach out, and applicants need to provide evidence of several cannabis insurance policies, including:
Unemployment 

Worker's compensation

Disability

Paid Family Leave
While this is not a comprehensive list of policies needed for adult-use dispensaries (theft, property damage, and cyber security are also best practices to have), they are all NYS currently requires of dispensaries. Additionally, although the state does not require proof of insurance at the first stage of the application process, cannabis insurance companies like AlphaRoot can provide a commitment letter, showing that insurance will be engaged if the application is given. 
How AlphaRoot Can Help New Dispensaries in New York
At AlphaRoot, we have been providing our prospects and current clients vying for New York licenses a "letter of commitment." It states, "AlphaRoot LLC and our carrier partners have engaged (Company) and discussed their insurance needs. In the event that (Company) is awarded the license with the city, we will work on (Company) behalf to obtain the necessary quotes and limits outlined by the city of (City) (State) as evidenced by a (Company) certification of insurance."
Additionally, the referenced insurance quotes include the following lines of coverage:
Commercial General Liability

Products Liability

Property

Workers' Compensation
Our goal is to put our clients and prospects in the best position to be awarded a license. It doesn't make sense to have insurance in place before you even know if you will receive a license — but the application requires a plan for liability insurance. It might seem like a Catch-22; however, a letter of commitment is a fantastic alternative for companies that don't have insurance in New York and can't provide a certificate of insurance (COI).
---
Protecting your cannabis company can seem confusing; however, we're a full-service insurance brokerage working with carriers worldwide to offer you the best coverage possible. We're here to help! Please reach out to us today by emailing [email protected] or calling 646-854-1093 for a customized letter of commitment or learning more about your cannabis insurance options.