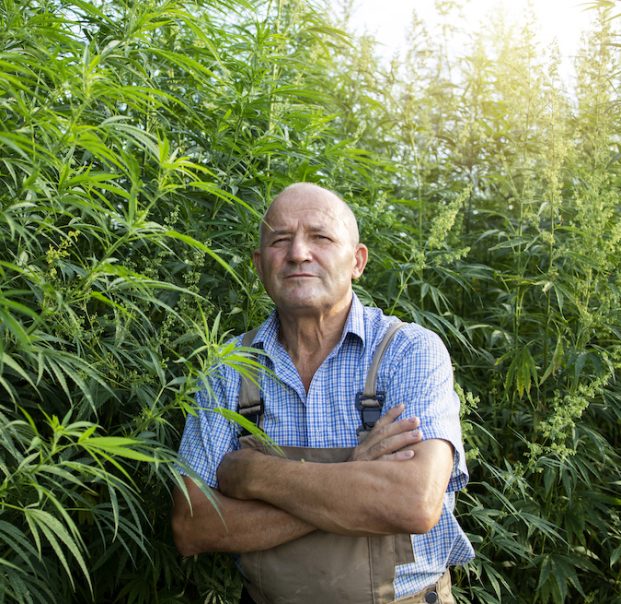 How Cannabis Companies Prep for State Licensing
With several new states coming online soon, cannabis companies must know what it takes to pursue state licensing. Dispensaries and cultivation companies are typically first in line. Are you ready?
The legal cannabis industry is growing like a weed. As more states come online with adult-use markets, there's an abundance of opportunities open to business owners who want to enter the cannabis space. 
Starting a new business in any industry is challenging, and cannabis is no exception. Prepping for licenses is a full-time job, in addition to everything else you need to juggle to get your business up and running. Despite the lengthy licensing process, there are a handful of tasks you can tackle immediately to set yourself up for long-term success in the cannabis industry. 
Establish Your Business Plan
The first step in creating a successful, long-lasting business in any industry is having a solid foundation. To create this foundation, you need to know who you are, who you serve, and what separates you from the competition. In short, you need a business plan. 
What can a business plan help you accomplish? 
Get clear on your main goal.

Sure, you're entering the cannabis industry – but how? Are you a cultivator, and do you grow indoors or outdoors? Do you grow hydroponically or in living soil? Maybe you want to be plant-touching but prefer the backend, in processing or packaging. Get specific, and then get even more specific. 

Set targets for yourself.

Writing out where you are and where you want to go can help you forge the path to get there. Set clear and measurable goals for yourself in sales, revenue, team sizes, and marketing. 

Lay out your internal structure

. Even if you're starting out solo, no one succeeds in cannabis alone. When you're ready to hire, what will you outsource, and what will you keep on your plate? Knowing this information ahead of time saves you stress and restructuring down the road when you're running at full speed ahead. 

Which services you need to hire out

. Navigating the regulations of cannabis is tricky, and shouldn't be done alone. Even if you're not ready to hire a team, there are services you can and should outsource to help you through the process, like hiring a lawyer with experience in cannabis. 

Where your financing will come from.

Cannabis is a cost-prohibitive industry to get into, and most of us don't have a few hundred thousand dollars to spare. Will you seek out bank loans, use venture capital or find angel investors? There are options, but it will take research to find them all. 
A business plan may sound overwhelming to tackle, but it's just a step-by-step layout of how your business will run. And having a plan isn't just a best practice for success- it's also a requirement in many states when applying for a cannabis license. 
Understand Your State's Requirements
Since cannabis legalization takes place at the state level, the requirements to get licensed change by state. It's important to familiarize yourself with the regulations- but finding, reading, and understanding them are very different steps.
Finding the regulations is (usually) easy enough. State regulators typically post the licensing requirements online, and a quick online search for "your state + cannabis" will take you there. These platforms are the home of a new state or expanded regulatory body that's been tapped to govern legal cannabis, like the New Jersey Cannabis Regulatory Commission. 
Once you've found the regulations, it can get confusing. State regulations are written in legal jargon, which doesn't translate well for the average person. You can find everything you need to know about operating a cannabis business in New Jersey from the site above, but it may take some digging to get there. Consider working with a cannabis consultant, someone who has worked with other businesses during the licensing process. Their expertise can help you cut through the "legalese" and identify the action steps you need to take, and their deadlines. 
And you should be prepared to juggle deadlines – emerging cannabis markets can move quickly. Knowing your deadlines in advance is crucial to staying on top of the process, and staying in the good graces of state regulators. Knowing this information also helps you to be thorough in your application, so you don't miss anything, and have to go back. Cannabis applications are a crowded field, so the less back and forth you have with regulators, the better. 
Protect Your Legal Liabilities
Cannabis is an industry fueled by passion, but passion alone isn't enough to be successful. Between licensing, product, and general startup costs, cannabis is expensive to get into and expensive to stay afloat. The cost involved makes it important to have a risk management plan in place ahead of time, so you're not chasing your tail if "the worst" happens. 
Working with a seasoned commercial insurance broker is a good way to protect your legal liabilities, but working with one who understands cannabis is better. An insurance broker can help you cover your legal bases and ensure that you (and your wallet, your family, and your home) are protected. 
Even if you're not at the stage of needing a Certificate of Insurance (COI), you may need proof of insurance for the application process. And this is where working with a company that understands the industry is crucial. You don't want to spend money on a policy for a business that isn't licensed, yet you need to provide proof of future coverage to your state legislatures. A letter of commitment from AlphaRoot serves exactly this purpose. 
There are many kinds of insurance policies. Some are best practices to have, some may be mandated by your states, and the necessity of others depends on which vertical of the cannabis industry you're in. 
Recommended coverages include: 
Vertical-specific coverages include: 
Cyber liability:

Protects your cannabis company against damages from specific electronic activities

Employment practices liability:

Protects cannabis companies against employment-related lawsuits

Crime:

Protects your cannabis company against specific money theft crimes

Professional liability:

Protects cannabis companies against lawsuits of inferior work or service

Crop coverage:

Protects against the loss of a crop due to peril
---
Protecting your cannabis company can seem confusing; however, we're a full-service insurance brokerage working with carriers worldwide to offer you the best coverage possible. We're here to help! Please reach out to us today by emailing [email protected] or calling 646-854-1093 for a customized letter of commitment or learning more about your cannabis insurance options.