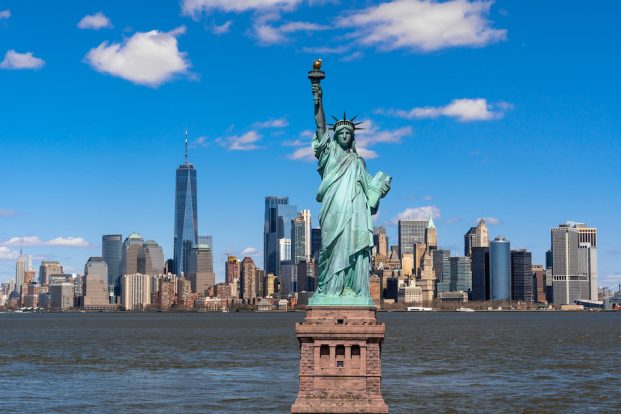 New York FINALLY Legalizes Recreational Cannabis — What Now?
New York passes a historic bill to legalize recreational use of cannabis! Let's discuss what this means for the New York market and the entire industry.
After years of New York denying recreational cannabis legislation, the Empire State has finally passed a bill to legalize recreational cannabis use. After the state legislature passed the bill earlier, Governor Cuomo signed the legislation on Wednesday, March 31st, 2021.
New York is now the 15th state to legalize recreational use. This development is meaningful for the industry! Like California, New York is a very influential state, with this bill potentially leading to other states passing similar legislation. As a result, it will pressure the Federal Government to pass a national bill.
Key Legislation Highlights
Although the regulatory framework will continue to develop throughout the coming months and years, here are some highlights from the legislation:
Individuals can now possess up to

three ounces

of cannabis flower or 24 grams of concentrated forms (oils) for recreational use.

Smoking cannabis is permitted wherever tobacco use is currently allowed.

Consumers will be able to cultivate up to six plants at home for personal use.

Delivery services will now be able to deliver cannabis to consumers' homes.

Consumption lounges and dispensaries will likely be allowed.
---
More posts about the New York cannabis scene:
→ New York Approves First Round of Cultivator Licenses
→ New York Dispensaries Sidestep the Law — What You Should Know
---
Social Equity Programs
Social equity programs are at the heart of this New York bill. These programs aim to empower communities where Black, Latino, and minorities have been disproportionately arrested on some marijuana charges. A staggering 40% of the tax revenue from sales will be earmarked for these communities. Furthermore, all people with marijuana-related convictions that are no longer criminalized will have their records expunged.
Experts predict that legalization will generate $350 million in tax revenue annually for New York state. The new legal market creates new job opportunities, which will help stimulate the state's economy. Additionally, a part of the social equity program encourages those with past convictions to participate in the new legal market.
Finally, regulators plan to issue half of the licenses to social equity applicants, helping to provide balance to the industry and those communities most affected by the war on drugs. 
Investment In New York's Medical Market Pays Off
The medical market for cannabis has not been as lucrative as operators thought when they entered the market in 2014. However, their patience and continued investment in the New York cannabis market may have finally paid off.
Ten of the operators will be able to enter the recreational market by paying a one-time fee, providing a first-mover advantage in the recreational market compared to those looking to get first-time access.
The New York government stated they would like to take a unique approach, resulting in most businesses being allowed only to have one type of license to avoid market consolidation. However, medical cannabis operators, who already have multiple licenses and are vertically integrated, will be able to maintain that structure.
The Future of the New York Cannabis Industry
This development is a positive step for the cannabis industry. It could create a domino effect for other states, not to mention the national government. The more states that come online, the more data will be available to show the revenue and how the recreational cannabis market can stimulate the economy.
As New York struggles with the economic effects of the COVID-19 shutdowns, this legislation provides another opportunity for job growth and economic stimulation. For the cannabis industry, New York coming online provides another layer of legitimacy to the business and is another step towards federal legalization.
AlphaRoot has consistently advocated for industry progress and will continue to support operators from a risk management perspective.
---
Protecting your cannabis company can seem confusing; however, we're a full-service insurance brokerage working with carriers worldwide to offer you the best coverage possible. We're here to help! Please reach out to us today by emailing [email protected] or calling 646-854-1093 to learn more about your cannabis insurance options.