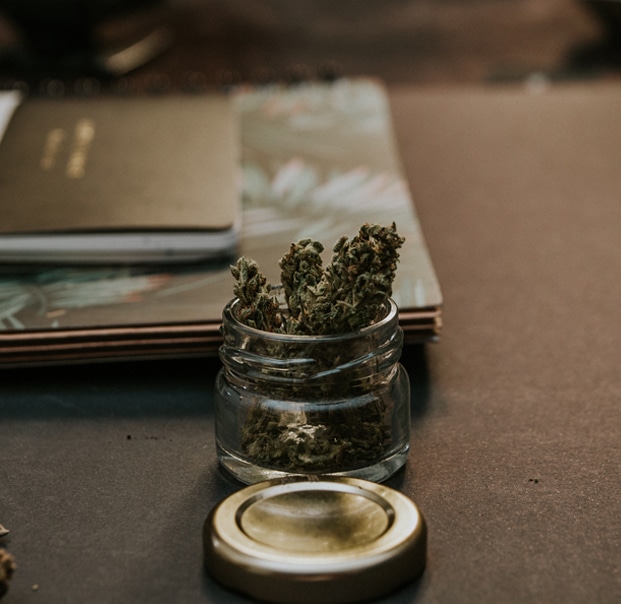 How to Open a Dispensary in Missouri
Missouri recently became an official recreational state, and sales are already skyrocketing! So, do you want to open a dispensary in Missouri? Here's how.
Missouri is officially a recreational state. Adult-use cannabis sales opened in February to a banner response. While there are already over 200 adult-use dispensaries, the Show Me state borders eight other states, most of whom are prohibition states, so you can expect to see that number grow. Here's what you need to know about opening a dispensary in Missouri 
Understanding Recreational Cannabis in Missouri
In November 2022, Missouri voters legalized recreational cannabis via a ballot measure. Adults over 21 can legally possess up to three ounces of marijuana at once and apply for a home grow permit. The Department of Health and Senior Services (DHSS) oversees the program.
Missouri's ballot initiative laid out the framework for an adult-use supply chain, giving the DHSS just three months to approve or deny the medical applicants who applied for the expanded license, making it one of the fastest transitions from medical to recreational we've seen.  
Recreational sales started in February, and the opening weekend came in with a bang, with more than $12 million of product sold! By the end of the month, that total had reached $103 million. Revenue from the program will be allocated in a few ways. First, it will go to the DHSS to offset expenses, then towards expungement of marijuana offenses, services for veterans, the public defender system, and then to the local governments who added a tax.  
Recreational legalization also brought some changes to the medical marijuana program. Depending on doctor recommendations, medical patients can have up to six ounces of flower at once (or more) and replenish their supply every 30 days. Medical marijuana is also taxed at a lower rate of 4%, compared to a 6% tax for recreational product. Additionally, the application fee to become a patient or a caregiver was reduced to $50.  
Dispensaries in Missouri
Missouri took a two-pronged approach to dispensaries. First, existing medical dispensaries could covert their licenses to "comprehensive facilities," meaning they can serve medical and recreational patients. A the time of legalization, the Show Me state had 212 licensed medical dispensaries, 207 of which began selling adult-use products in February.  
The state will also issue comprehensive licenses to new businesses at some point, although a timeline has yet to be established. The Missouri government prioritized medical dispensaries to get the market up and running. Applicants can apply for a comprehensive or microbusiness license once the application process is up and running. 
How to Open a Dispensary in Missouri 
Missouri isn't the easiest state to open a dispensary in. The state is near its self-imposed limit with the number of medical dispensaries that converted to adult use. This limitation drew frustration from legacy communities that felt they were being shut out of the market, but more are expected to come online in the coming years. You can keep an eye on the facility licensing process and further rounds of applications online.  
Qualifications for applying for a dispensary in MO 
To be eligible for a dispensary license in MO, you must be a state resident for at least one year and not have a disqualifying felony. You can submit your application online with the licensing fees.  
Right now, we're in between licensing periods for MO dispensaries. But in the meantime, there are steps you can take now to set yourself up for success when the next round of the application process does open. 
A business plan should be your first order of business. This plan should cover every aspect of doing business, including: 
Market research of your chosen area

Scope of business operations 

Future growth plans 

Financing (for which

you have several options

)

Proof of insurance or a letter of certification 

A security plan
License types in Missouri include:
Comprehensive facility license 

Microbusiness dispensary 

Microbusiness facility 

Transportation 

Seed to Sale 

Infused product manufacturing 

Cultivation 

Lab testing 
Microbusiness Dispensary Licenses in Missouri 
In addition to the comprehensive license, Missouri created a microbusiness designation similar to New York. In MO, a microbusiness is either a dispensary or a wholesale facility in the medical or recreational market.  
A microbusiness wholesale facility grows and processes cannabis. These facilities can only sell product through microbusiness dispensaries. To qualify for a micro business facility license, applicants must meet one of the qualifying criteria, such as being a service-disabled veteran, having a previous cannabis conviction for themselves or a family member, or having a net worth of less than $250,000. 
MO is expected to issue 48 microbusiness licenses in October 2023 via a lottery drawing of applicants. As it stands now, the DHSS is expected to issue 48 more microbusiness licenses in 2024 and 48 more in 2025. It will be a slow growth process, but winning one of these licenses is possible.  
How AlphaRoot Can Help Dispensaries in Missouri 
AlphaRoot provides our prospects and current clients vying for a Missouri dispensary license with a letter of commitment. This letter provides proof that you, as the business owner, have retained a cannabis insurance provider without taking on the financial commitment of paying for insurance before your dispensary opens.  
A letter of commitment states, "AlphaRoot LLC and our carrier partners have engaged (Company) and discussed their insurance needs. In the event that (Company) is awarded the license with the city, we will work on (Company) behalf to obtain the necessary quotes and limits outlined by the city of (City) (State) as evidenced by a (Company) certification of insurance."
The referenced insurance quotes also include lines of coverage for:
Commercial General Liability

Products Liability

Property

Workers' Compensation
Working in the cannabis industry gives us a ground-floor view of how businesses can set themselves up for success. We know it doesn't make sense to pay for cannabis insurance policies before knowing if you will be awarded a license. Still, having an insurance plan benefits you and shows the state that you understand what it takes to do business in the cannabis industry. 
_
Protecting your cannabis company can seem confusing; however, we're a full-service insurance brokerage working with carriers worldwide to offer you the best coverage possible. We're here to help! Please reach out to us today by emailing [email protected] or calling 646-854-1093 for a customized letter of commitment or learning more about your cannabis insurance options.