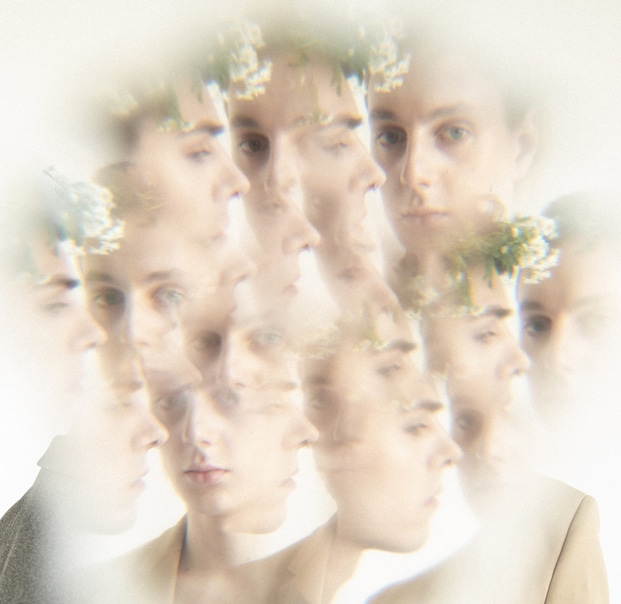 Leaders Forecast the 2023 Legal Landscape for Psychedelics
The legal landscape for psychedelics is changing rapidly; however, only time will tell the outcome of this growing industry. Here's what the experts have to say about it.
Time in the cannabis industry is often referred to as "dog years" because one calendar year can feel like seven within the industry — and the same is true for the psychedelics industry. While no one knows where this year will take us, there is no doubt that it will be another year of regulatory changes and scientific advances. 
We asked industry leaders to weigh in on current legal issues surrounding psychedelics and the market outlook. Here's what they had to say. 
6 Industry Experts Weigh in on the 2023 Legal Landscape for Psychedelics 
Nancy Fechnay – Alumni Ventures
From a venture capital (VC) perspective, we are at the very beginning. The growth of startups working on psychedelics has accelerated and will continue to do so exponentially in 2023-2025. It's rumored within the industry this is the year we will see the legalization of MDMA for medical use. I believe companies like Journey Clinical and Enthea are exercising perfect timing. Sadly, the public markets were not kind to the early movers, but that will change in the coming 24-36 months.
Greg Ferenstein – Frederick Research
Classic psychedelics will likely be accessible in multiple states in the next decade, if not sooner. Some, like Colorado, will have largely unregulated personal possession access. Others, like Oregon, will have certified gatekeepers. Within the next three years, most Americans will have cost-effective access to at least some form of psychedelic therapy (though they may need to buy a plane ticket). 
Any psychedelic company that is federally regulated will have significant challenges; it is difficult to meet regulatory demands for drug development and facilitation while also paying licensed providers a market-rate salary. Health insurance could make these federally regulated business models profitable, but it remains to be seen whether insurance companies will pay the significant costs.
Kimberly Adams – Holo Therapeutics
We do not even have legal cannabis, so the hope of psychedelic legalization is not great. Most people do not understand psychedelics, and they are not for everyone. Decriminalization is the better route as it allows those to do their work without criminal worries and allows people to gain access to truly study them and their minds with them.
Yitz Klien – Keefx
The future of the psychedelics market outlook is unknown. The lobbies will lobby, the States will State, and the Federal government will do what is good for their base. If plant medicine wins in 2023, I'll be grateful. Once it wins, there is no going back. The future is exciting. 
Dillon DiNardo, Lab Design Labs
Breakthroughs in understanding the psychological mechanisms central to treatment outcomes will drive the future of psychedelic therapeutics. As a result, the next generation of psychedelic therapies will have significantly increased efficacy.
Hillary Lin, MD – Curio
I am very optimistic that the legal status will proceed toward legal, regulated clinical use. I am unsure about recreational use, and, in some respects, we should proceed with more caution there.
Maria Velkova –
Tabularasa Ventures
We are in a "wait-and-see" period of MDMA approval, which will be the first psychedelic going through the FDA approval process. Then, we'll discover what else we'll need to roll this out. This is the first time in medical history that the FDA is reviewing a multimodal therapeutic modality, including a drug plus therapy that hasn't been seen before. So people are anticipating how that would be rolled out regarding the therapy. 
I have absolutely no doubt that MDMA will be approved. The data is the data, and it's evident that many patients with post-traumatic stress disorder benefit immensely.
However, the legalization path is yet to be seen — but people are working hard on that, so we'll see. But that'll be very safe. Dependent, of course, as different states will have other models. And we're likely to go to see a lot of challenges that are kind of analogous to cannabis. 
The medical path is very promising and strong because once a compound is FDA-approved. It will be federally legal for prescription across the US, with the proper prescriber training, provider training, etc.
Internationally, we recently saw an exciting move by Australia. They legalized — nationally — psilocybin and MDMA for patient use before the FDA approvals, which is a significant milestone for the psychedelics industry. The media overhyped it a bit, but it is an important move.
The legal landscape of psychedelics is being reshaped by states such as Oregon and Colorado, which have decriminalized these substances over the last few years. These states have created regulatory frameworks to allow for the use of psychedelics in therapeutic settings, paving the way for a potential new industry of psychedelic-assisted therapy. 
With other states now considering similar measures, we may see a significant shift in the legal status of psychedelics in the United States, opening up new opportunities for research, investment, and treatment. As the movement for psychedelic reform gains momentum, we expect to see further changes in the legal and regulatory frameworks governing their use, potentially leading to a new era of safe and effective psychedelic therapy.
***
2023 promises to be a year full of excitement and changes for the psychedelic industry. A nascent industry like this one attracts forward-thinkers and passionate entrepreneurs. Passion is vital for success, but you also need risk management. One of the best ways to weather the storms and the legal challenges is with psychedelics insurance. 
_
Protecting your psychedelics company can seem confusing; however, we're a full-service insurance brokerage working with carriers worldwide to offer you the best coverage possible. We're here to help! Please reach out to us today by emailing [email protected] or calling 646-854-1093 for a customized letter of commitment or learning more about your cannabis insurance options.