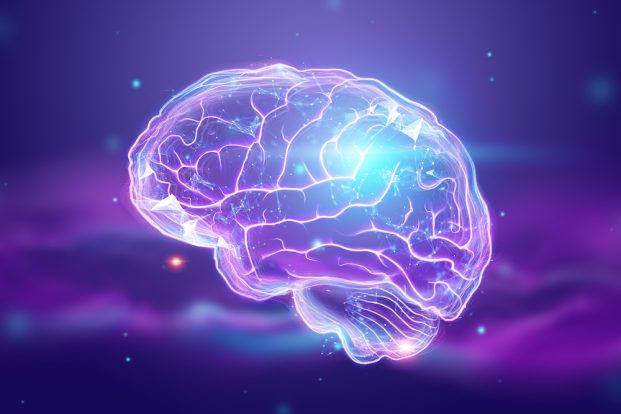 10 Most Promising Psychedelics Companies
This is a market we've begun to explore as parallel to cannabis. As these substances break into the mainstream, investors turn their eyes and wallets to companies leading the way. As with all emerging markets, there are some companies at the forefront. Here's who we at AlphaRoot have our eye on as leaders in the psychedelic marketplace.
.Growth is the name of the game, and no industry is seeing more revolutionary growth now than psychedelic therapy. The Oregon market is set to come online as the first full-state psilocybin market in 2023, and Colorado is following suit, having legalized psilocybin in a 2022 ballot initiative. Two out of 50 states may not seem like many, but this is a huge jump forward. For an industry that appeared unlikely to ever break into the mainstream just a decade ago.
Compass Pathways
Who: Compass Pathways was founded by a doctor and an entrepreneur with a shared cause of combating the devastating effects of depression, specifically long-term treatment-resistant depression. 
Where: London, United Kingdom 
Why: At Compass, mental health treatment is getting a brand-new look. The company is working on a synthetic form of psilocybin and running large-scale clinical development programs. The idea is to create a pathway for psilocybin therapy across Europe and North America. Therapeutic targets include treatment-resistant depression, PTSD, and anorexia. In July 2022, Compass launched a phase 2 clinical trial of psilocybin therapy to treat anorexia nervosa. The trial is a multicenter, double-blind, randomized controlled trial, considered the gold standard of human testing. 
Field Trip Health, Inc.
Who: Founded by a team of doctors, therapists, and entrepreneurs, Field Trip Health is on a mission to better the world through psychedelic-enhanced therapies.
Where: Toronto, Canada 
Why: Field Trip is based in Canada, but has offices across the world in the US and Europe. Their goal is to enhance the effects of talk therapy and deepen the levels of healing. By complementing traditional therapies with psychedelics. Substances of focus include ketamine, psilocybin, LSD, and MDMA. Field Trip offers in-person and hybrid ketamine therapy as well as an app for self-guided ketamine journeys, taking the important information directly to the consumer. 
"At the beginning of this psychedelic renaissance…"
"The interest in psychedelics is growing at an undeniable clip. Last year, 7.1 million Americans alone used psychedelics in some capacity. The momentum feels palpable, and, in our opinion, no company is better positioned than Field Trip. Since we started in 2019, over a million people have turned to us for psychedelic therapies or tools and information on psychedelics. Our new App Field Trip – along with upcoming initiatives and programs like Freedom by Field Trip – expands access to our clinicians and tools to help people enhance their mental health and well-being. We believe we are truly just at the beginning of this psychedelic renaissance. We are building Field Trip to not only participate in the coming wave of interest, but to thrive." 
Cybin Inc.
Who: Founded by financial investors and a cannabis entrepreneur, Cybin is leading the industry in proprietary psychedelic-based substances and therapies, with nearly 50 compounds developed. 
Where: Toronto, Canada
Why: Cybin is revolutionizing mental healthcare in both treatments and medication efficacy. The company has led 189 pre-clinical trials, developed nearly 50 substances, and has three active drug programs focused on major depressive disorder, anxiety disorders, and neuroinflammation. They're also studying psilocybin for alcohol use disorder and mental distress in healthcare workers. 
4. MAPS (Multidisciplinary Association for Psychedelic Studies)
Who: MAPS was founded in 1986 by Rock Doblin, Ph.D., and began clinical trials on psychedelics back in 2004, before nearly any other organization that exists today. 
Where: California, USA
Why: You can't talk about the psychedelics industry without talking about MAPS. The Multidisciplinary Association for Psychedelic Studies is a non-profit founded in 1986. It has led the way for research and clinical psychedelic trials. MAPS hosts clinical trials on substances, including MDMA and psilocybin, worldwide. They believe healing is a human right and have created equity programs for Black, Indigenous, and other practitioners of color as well as harm reduction programs for first responders around the USA.  
ATAI Life Sciences
Who: Founded by entrepreneurs and doctors, ATAI is a clinical-stage biopharmaceutical company that operates out of NYC, London, and Berlin, conducting trials on various psychedelic substances. 
Where: Berlin, Germany 
Why: ATAI is a research company, but they're also an umbrella organization that owns several psychedelic development companies and has a financial stake in other research organizations. The goal is to create a decentralized network of companies that allows researchers to spend more time on research, and less on internal business processes. ATAI is currently running phase one trials for DMT, MDMA, and ibogaine, phase two trials on ketamine, and phase three trials for psilocybin. 
Numinus Wellness
Who: Numinus is a Canadian-based healthcare company offering therapy, ketamine treatments, and psychedelic integration in Montreal, Vancouver, Toronto, and select locations in Utah. 
Where: Montreal, Canada 
Why: Numinus is a healthcare company with two arms; health and therapeutics, where people can go for therapy and psychedelic integration, and bioscience, where research, testing, and development are done. In addition to therapeutic services, Numinus is researching MDMA for PTSD and psilocybin for substance use disorder. 
Seelos Therapeutics
Who: Based in NYC, Seelos Therapeutics is a clinical-stage biopharmaceutical company attempting to address unmet needs in neurological diseases and disorders.
Where: NYC, USA
Why: Like other clinical-stage biopharmaceutical companies, Seelos is focused on using ketamine to treat mental illness. But Seelos is taking treatment a step further, exploring ketamine to treat acute suicidal ideation, not just major depressive disorder. No drug is currently approved to treat suicidal thoughts, this could present a major breakthrough for mental health professionals. Seelos is also exploring treatments for ALS, Parkinson's Disease, asthma, and other rare pediatric disorders. 
"Novel therapeutics to address unmet medical needs…"
"Seelos Therapeutics, Inc. is a clinical-stage biopharmaceutical company focused on the development and advancement of novel therapeutics. The goal is to address unmet medical needs for the benefit of patients with central nervous system (CNS) disorders. The Company's robust portfolio includes several late-stage clinical assets targeting indications. These include Acute Suicidal Ideation and Behavior (ASIB) in Major Depressive Disorder (MDD), amyotrophic lateral sclerosis (ALS) and spinocerebellar ataxia (SCA), as well as early-stage programs in Huntington's disease, Alzheimer's disease, and Parkinson's disease."
Mind Medicine (aka MindMed)
Who: MindMed was founded with a focus on the neuroplasticity benefits of psychedelics. The company conducts international research trials. 
Where: NYC, USA and Toronto, Canada
Why: In addition to being one of the first psychedelic companies to go public, MindMed is actively recruiting participants for eight studies, with several more currently running. They focus on creating a baseline of the effects of LSD, DMT, MDMA, and psilocybin in healthy people. As well, while examining the impact of these substances on ADHD, cluster headaches, major depressive disorder, anxiety, opioid use disorder, and more. 
GH Research
Who: Founded by a doctor, a financial analyst, and a biopharmaceutical entrepreneur, GH Research combines business know-how with a healthy respect for the intense effects and powerful properties of psychedelics, specifically 5-MeO-DMT and a synthetic formulation called GH001. 
Where: Dublin, Ireland 
Why: GH Research is pioneering studies into 5-MeO-DMT and a synthetic formulation called GH001. GH has completed multiple phase-one trials for these substances. The company has also completed a phase two trial for treatment-resistant depression and has seen promising results as high as 87% success. GH Research went public in mid-2021. 
Revive Therapeutics Ltd.
Who: Revive Therapeutics is an NYC-based life science company that researches the application of cannabinoids and psilocybin. 
Where: NYC, USA
Why: Before it acquired Psilocin Pharma Corp, Revive was in the unique position of researching treatments for rare and infectious diseases. The firm explores cannabinoid-based medications to treat rare diseases as well as new potential drug treatments for COVID-19. Revive has expanded to psilocybin testing. and is exploring different delivery methods, such as sublingual spray and transmucosal strips. 
Notable Mentions
Of course, it's impossible to mention everyone in a single article – this is not a complete, comprehensive list. An honorable mention goes out to: 
Novamind Inc.

Silo Pharma, Inc.

Mydecine Innovations Group Inc.

Champignon Brands

Havn Live Sciences

Red Light Holland Corp.
Protecting your psychedelics company can seem confusing; however, we're a full-service insurance brokerage working with carriers worldwide to offer you the best coverage possible. We're here to help! Please reach out to us today by emailing [email protected] or calling 646-854-1093 for a customized letter of commitment or learning more about your psychedelics insurance options.