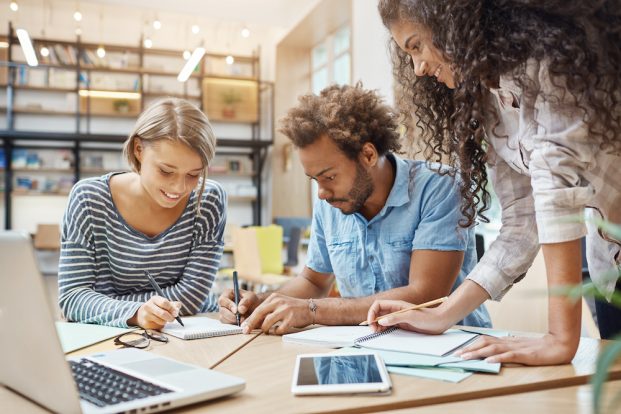 How Psychedelics Companies in Oregon Can Prep to Come Online
Oregon plans to come online in 2023, making it necessary for psychedelics companies to prepare for the launch. Here's how to prep for success.
If you thought navigating the world of legal cannabis was tricky, just wait for legal psychedelics. 
These substances have a host of potential medical uses, but getting the industry up and running will be equally challenging and rewarding for the brave entrepreneurs who dive in. The industry will really take off once the Oregon market comes online in 2023, so let's explore the action steps you can take to prepare your psychedelic company.
Understanding the Psychedelics Landscape
Psychedelics are entering the mainstream. These substances first piqued the interest of scientists in the mid-20th century and are making their way back to the forefront of research today. Several cities have decriminalized possession of psychedelic substances, but Oregon is taking things further.   
In 2023, Oregon will be the first state to legalize the possession and consumption of psilocybin at specific service centers. There is some confusion around the legalization since it won't technically fall under medical care, but this means that people don't need a diagnosis like post-traumatic stress disorder (PTSD) or depression to take a trip. 
It also offers an unparalleled opportunity for creative entrepreneurs to join and shape a fledgling industry. Much like how California led the way for cannabis legalization when it first legalized medical use, Oregon is now leading the way for the psychedelics industry. Despite the challenges that may come with navigating the bill's language, all eyes are on Oregon's program to set the standard for psychedelic legalization in the rest of the country. 
Oregon's program is also the first step into a broader conversation around psychedelic legalization. Though the bill only deals with psilocybin, you can bet that expanded forms of legalization are just down the road for more states. 
Become Familiar With State Regulations
Psychedelics companies will have to navigate just as many regulations as cannabis companies. Despite the Food and Drug Administration (FDA) calling psilocybin a "breakthrough treatment" for depression, it's still federally classified as a schedule 1 substance, meaning the government considers it to have no medical benefit (stop us if you've heard this one before.) Psychedelic companies will have to navigate local and state regulations while also dealing with the ramification of federal prohibition.
Not all of the regulations in Oregon are finalized either. While the type of psilocybin, origin of the substance, and administration method have been determined — psilocybe cubensis, plant-derived molecules, and ingestible methods, respectively — the Oregon Health Association and the newly-created Psilocybin Advisory Board are still deliberating specific regulations around minimum and maximum dosages.   
Oregon's bill is also a departure from the trend of medical legalization. There are more places where psychedelics are decriminalized than legalized, but anyone in Oregon can visit a service center and take a trip; no diagnosis or doctor needed. These trips are supervised but not medically assisted. How this plays out in Oregon will likely affect the legalization trend in other states, whether they continue down the path of medical-only use or open it up to anyone who wants to try the substance.  
Solidify Your Business Model
Creating a new business is challenging in any industry, particularly when the industry is being created around you. To set yourself up for long-term success, it's essential to have a solid business plan. Research your target market, your location, and your marketing differentiator to ensure (as much as you can) that your business model is sustainable.  
Creating financial projects in a new business and industry can be challenging. Still, it would help if you had a financial plan created before starting that includes start-up costs, holding costs, and predicted monthly expenses. This plan can (and should) change as you gain experience, but it's crucial to predict how your finances will shake out over the first few years in business. 
---
Pro Tip ↓
Writing out your financial plan can help you identify gaps and potential capital limitations. Like cannabis, psilocybin's status as a schedule 1 substance will affect the financial institutions willing to work with you. 
For more information about new development in the financial industry, see our post: SAFE Banking Act Updates 2022
---
Keeping your finger on the pulse of psychedelics and legalization is also vital. Sign up for industry newsletters, set Google News Alerts for specific phrases, and build a network of other psychedelic professionals to stay abreast of what's happening. A business owner has to prioritize tasks, and it can be easy to let this slip — but psychedelics are a fast-paced and ever-changing space.  
Know the Risks You Face
No one thrives thinking negatively, but risk management is a crucial part of doing business in any industry, especially in psychedelics. 
While the psychedelics industry runs parallel to the cannabis industry, it also shares many similarities with pharmaceuticals. Regarding issues like research and development, patenting administration methods, and working with advocacy groups, psychedelics can take a page out of the pharmaceuticals book. 
This similarity also means that both industries face similar legal liabilities and have overlapping coverage areas. Here are a few policies we recommend for psychedelics companies: 
General liability:

Protects psychedelics companies against basic business risks

Product liability:

Protects against claims alleging your product or service caused injury or damage

Professional liability:

Protects psychedelics companies against lawsuits of inferior work or service

Pollution

: Covers third-party claims alleging bodily injury or property damage due to the pollutants a company released

Clinical trials:

Compensates you if you're legally liable for injuries a research subject sustains 

Directors & officers:

Protects corporate directors and officers' personal assets if they are sued

Workers' compensation:

Covers employees if they are injured on the job and can no longer work

Employment practices liability:

Protects psychedelics companies against employment-related lawsuits
---
Protecting your psychedelics company can seem confusing; however, we're a full-service insurance brokerage working with carriers worldwide to offer you the best coverage possible. We're here to help! Please reach out to us today by emailing [email protected] or calling 646-854-1093 for a customized letter of commitment or learning more about your cannabis insurance options.