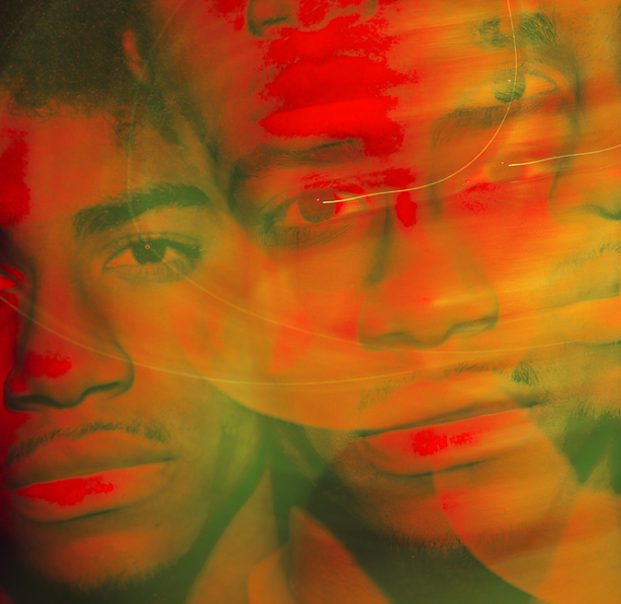 What's the Current State of the Psychedelics Market 2023? — Industry Experts Chime In
As the psychedelics market undergoes massive changes, we asked industry experts what they thought about the space. Here's what they had to say.
What's the state of the psychedelics market in 2023? 
2022 was a year of changes, with Oregon becoming the first state to set a date for legalizing certain psychedelic substances and Colorado voters following suit. Deregulation is on the legislative schedule in several other states, setting the psychedelics industry up for another exciting year. So what can investors and entrepreneurs expect in the coming year? We asked leaders throughout the psychedelics industry who are on the ground watching the industry unfold in real time. Here's what they had to say.  
Dr. Prash P., Enosis Therapeutics
We expect investment in 2023 to continue to be the domain of private investment. The psychedelics industry is still a few years away from regulatory and revenue-generating maturity, and as such, its risk profile feels premature for both institutional and retail markets. 
In addition, the growth momentum that was building within the industry has been somewhat slowed by the negative pressure affecting general financial markets. This has dampened investment in the space and, as a result, growth by way of expansion and clinical trial development, bringing products to market. We expect that as global markets start to recover and capital is freed up for investment again, the psychedelics industry is ripe to profit from this.
Nancy Fechnay, Alumni Ventures
From a venture capitalist perspective, we are at the very beginning. The growth of startups working on psychedelics has accelerated and will continue exponentially in 2023-2025. It's rumored within the industry this is the year we will see the legalization of MDMA for medical use. I believe companies like Journey Clinical and Enthea are exercising perfect timing. Sadly, the public markets were not kind to the early movers, but that will change in the coming 24-36 months.
Nicholas Kadysh, PharmAla Biotech and Psycan Board Chair
We went through a little boom, and now we are going through a little bust. On average, psychedelics stocks are down 65-70%. All of biotech is down, but especially psychedelics.
Many consumers and investors thought the psychedelics market would be much like the cannabis market, but that is not the case due to a much more challenging legal landscape.
In general, there will be more pain before there is more benefit. Consumers and investors must have their expectations in line for this industry. The approval process is much more lengthy and rigorous than in traditional markets.  
As an investor, the psychedelics industry needs to be viewed as a close comparison to the biotech industry rather than the consumer goods vertical. I have a bullish outlook on the industry's future, but significant hurdles remain. The medicinal evidence and research on the various psychedelic compounds are highly compelling.
Greg Ferenstein, Frederick Research
Classic psychedelics will likely be accessible in multiple states in the next decade, if not sooner. Some, like Colorado, will have largely unregulated personal possession access. Others, like Oregon, will have certified gatekeepers. Within three years, most Americans will have cost-effective access to some form of psychedelic therapy (though they may need to buy a plane ticket).
Hillary Lin, MD, Curio
Psychedelics as an industry is entering a very exciting time. The current state of the psychedelics market, as with everything else, is at a low point. However, it will soon become quite interesting, and we are all looking to the next 1-2 years for game-changing regulatory and scientific events. Notably, Oregon has started its legalized psilocybin healthcare program, and all eyes are on how that plays out.
Ken Belotsky, Negev Capital
The psychedelic public market, along with the biotech sector overall, has got a risk-off sentiment from investors over the past 12 months — most of the companies (about 90%) have fallen 2-3x from the peak valuations in Q1 2021, and more than 80% of the companies have been trading below USD 40m market cap. More than 20% of the Nasdaq Biotechnology Index's 370 members are trading significantly below cash. Those companies have about $20 billion of cash, but they are worth only $11 billion. That could signal a bottom for a stock sector that's been in free-fall.  
Notably, we have seen that private rounds for similar-stage non-public companies have generally received investments at 3-4 times the valuation compared to the public ones. 2022 was a significant year for the psychedelic research and development (R&D) sector as there were a growing number of Phase 2 and Phase 3 trials that were ongoing or completed. This is a positive sign for the field as it indicates that more companies are investing in the research and development of psychedelic compounds and that there is a growing body of clinical evidence to support the potential therapeutic benefits of these compounds. This increase in trial activity is likely to lead to more FDA-approved treatments in the future, and more investors are likely to be interested in the sector, which could drive growth in the industry.
2022 was another big year for capital raises in the psychedelic drug development sector, particularly for next-gen compounds, despite challenging macroeconomic conditions. The total amount is more than $500 million. Incumbent pharmaceutical companies are increasingly exploring psychedelics and their effects on depression as existing antidepressant patents begin to expire and the need for more efficacious mental health treatment rises. In the last year, we have observed increasing collaboration from Big Pharma in the form of exclusive partnerships, including the recent collaboration between Otsuka Pharmaceuticals and Mindset Pharma, as well as increasing intra-sector M&A activity and licensing deals such as Beckley's recent acquisition of Eleusis.
As such, we believe the psychedelic drug development sector, particularly the next-gen subsegment, has a much stronger growth potential due to the already proven safety and efficacy of classical psychedelics and related pharmacophores, leading to higher chances of obtaining positive clinical trial data and, therefore, higher returns on investment.
Yitz Klien, Keefx
The mainstream is grayish. There is a lack of credible infrastructure, but we are moving in the right direction with the challenges anticipated. There is more national education necessary and more deregulation needed.
Kimberly Adams, Holo Therapeutics
Because of the perception of recession, investing has reduced in all sectors. In a high-risk industry, like psychedelics, that will not see any financial gains for 5-7 years; it is no surprise that the money is not flowing as quickly.
There you have it! Changes abound throughout the psychedelics industry, and no one expects the dust to settle soon. 2023 promises to be another year of movement for plant medicines, and exactly how far we'll go this year is still anyone's guess. 
_
Protecting your psychedelics company can seem confusing; however, we're a full-service insurance brokerage working with carriers worldwide to offer you the best coverage possible. We're here to help! Please reach out to us today by emailing [email protected] or calling 646-854-1093 for a customized letter of commitment or learning more about your cannabis insurance options.