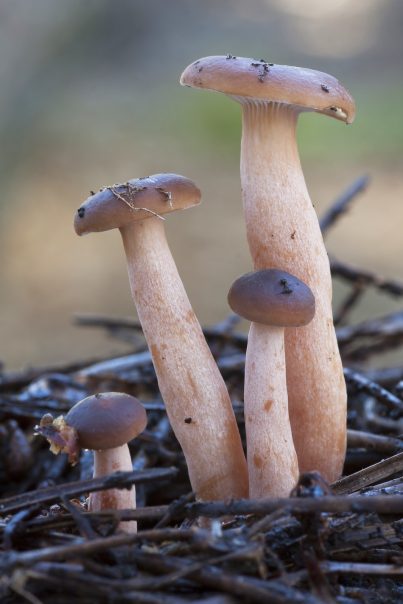 Insurance for the Psychedelic Space
With R&D surging, the psychedelic space is picking up the pace like never before. Let's review risks psychedelic companies face and how to mitigate them.
Psychedelic companies are surfacing all over the globe, offering specialized treatment for health and medical conditions. Like cannabis, though, psychedelic companies face unique challenges. Let's examine the psychedelic space and how insurance products can help companies mitigate risks and support success.
Psychedelic Overview
For years, pharmaceutical companies and medical institutions have been testing and experimenting with psychedelic drugs. That said, John Hopkins is one of the most well-known institutions to study psychedelics and their impact on mental illnesses, such as major depressive disorder and anxiety. 
Dr. Roland Griffiths, founding Director of the John Hopkins Center for Psychedelic and Consciousness Research, has worked endlessly to help the institution remain a leader in psilocybin research for nearly 20 years. But they're not the only ones interested in psychedelics. From LSD to psychedelic mushrooms, the recent surge in research and development spurs this industry forward. 
What's more, experts believe that the psychedelic drug market will grow to reach a value of over $6.5 million by 2027. With medical institutions spearheading research, we expect to see more pharmaceutical companies investing in psychedelic treatments — and plenty of new risks along the way.
Risks in the Psychedelic Space 
Companies operating in the psychedelic market must understand the unique risks they face. Keep in mind that all businesses, regardless of size or developmental stage, must navigate similar exposures — think about the notorious "slip-and-fall" claims. However, let's talk about some specific risks psychedelic companies might need to consider. 
Injury on-premises

: Whether it's an employee sustaining injuries on the job or a visitor who tripped and fell at your business, these lawsuits are often costly. Medical expenses and lost wages add up quickly.

D&O litigation

: A psychedelic company's directors and officers, regardless of private or public status, face scrutiny and lawsuits claiming executives mismanaged the business in some way or another. As you might have guessed, D&O litigation has only increased in recent years.

Equipment failure

: Many psychedelic companies use high-end equipment to complete daily business operations. Processing systems or even heating and cooling equipment can result in a significant loss if a breakdown occurs, not to mention the business interruption.

Product issues

: With massive inconsistencies in government regulations and compliance, quality controls might make product recall situations and defense of claims increasingly challenging. Plus, product issues can arise from many angles, from improper processing to incorrect packing to unsuitable storage.

Environmental impact

:

Environmental, social, and governance (ESG) issues are a growing concern for company leaders, impacting risk management more than ever before. Also, more pressure exists for operations to be environmentally responsible and sustainable. Air contamination, chemical discharges, and improper disposal, to name a few, are all issues currently being addressed.
Remember that each company faces its unique challenges. As a result, we encourage you to discuss your specific concerns with a trusted commercial insurance broker who understands your industry and exposures. 
Insurance Coverage Psychedelic Companies Need
The following are a handful of insurance policies we encourage psychedelic companies to consider. Of course, this list isn't exhaustive — but it's an excellent starting point. 
General Liability
General liability offers broad protection against some of the most fundamental risks psychedelic companies face. Known as "slip-and-fall" or "all-risk" insurance, this policy covers personal or property damage and bodily injury occurring on the business premises.
Products Liability
Psychedelic companies offering tangible products or services risk third-party lawsuits claiming bodily injury or property damage. Products liability insurance covers defense fees and settlements, even for ungrounded claims. This coverage is particularly critical in the psychedelic space as testing and manufacturing aren't regulated at the federal level.
Professional Liability
Professional liability, also known as errors and omission (E&O) insurance, covers psychedelic companies in third-party or client lawsuits claiming substandard work or service. Work errors or oversights, missed deadlines, budget overruns, etc., often result in costly cases — but E&O insurance responds to these mishaps.
Pollution
From mold to pesticides to radiation, psychedelic companies can be held liable for releasing substances of this nature. This policy covers third-party claims alleging bodily injury or property damage due to the pollutants a company released.
Clinical Trials
Clinical trials are one of the most important phases in psychedelic research and development. If a research subject is injured during this process, clinical trials coverage will compensate you if you're legally liable. It will also pay the ancillary costs and expenses in your defense.
Directors & Officers
Shareholders, competitors, investors, etc., can sue a psychedelic company's executives, putting their personal assets at stake. Directors and officers (D&O) insurance protects these assets from lawsuits alleging leaders of wrongful acts managing the business.
Workers' Compensation
Employers are typically responsible for their medical costs and lost wages when employees sustain work-related injuries. This policy covers these expenses, protecting employees while keeping psychedelic companies running smoothly.
Employment Practices Liability
Psychedelic companies with any number of employees face the risks of allegations, such as discrimination, wrongful termination, breach of contract, etc. This coverage protects psychedelic companies against lawsuits related to employment practices.
---
Protecting your company can seem confusing; however, we're a full-service insurance brokerage working with carriers worldwide to offer you the best coverage possible. We're here to help! Please reach out to us today by emailing [email protected] or calling 646-854-1093 to learn more about your cannabis insurance options.