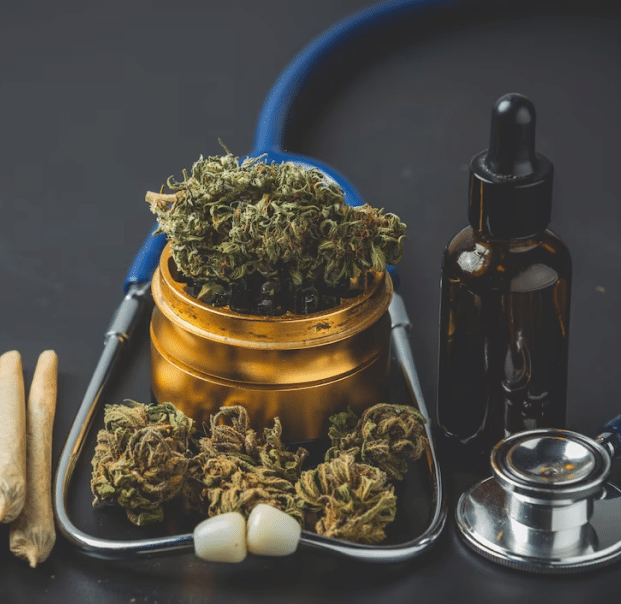 Lessons From Dutchie: When Cannabis Technology Fails
When cannabis technology fails, such as the recent Dutchie cloud outage, cannabis companies suffer. Here's our takeaway.
For all its grandeur, the cannabis industry isn't that big. And when a company makes a name for itself, people know who they are — and what they expect. Dutchie is a cannabis technology company known for being one of the top cannabis POS software in the industry. So when Dutchie, responsible for the point-of-sale transactions at hundreds of dispensaries across the country, experienced outages on 420, it seemed like nothing short of a disaster. Here's what we learned from the failure.
Cannabis Technology Failed on the Worst Possible Day
There is no bigger holiday in the cannabis industry than 420. Stoners, plant lovers, and businesses have adopted the day as the defacto "weed Black Friday" that regularly sees record-breaking sales. Even people who are just "canna-curious" get in on the fun of 420, making it a significant day for dispensaries — and their cannabis technology companies.
The problems with Dutchie didn't start on 420; the platform had issues (a spike in error rates) on Tuesday, 4/18, and Wednesday, 4/19. But outages can happen, and it wasn't a significant problem until 420 when it started making headlines. It wasn't easily fixed either — Dutchie posted status updates throughout the day, a circular reporting of known issues and issues resolved, until 10:30 pm ET. Needless to say, consumers and dispensary employees were frustrated.
Dutchie described the issue as "latency and errors on e-commerce, " giving customers "timeouts with multiple endpoints." The company further stated the issues were not with Dutchie but with Metrc, a product track-and-trace system, not with the POS kiosks.
This was all a fancy way to describe a system failure that caused hundreds or thousands of dollars in lost revenue for dispensaries. CEO Tim Barash promised to compensate for it by paying out lost profits to retailers, but the damage was done. Whether it was directly Dutchie's fault or not, it was terrible luck to have such extensive problems on such an important holiday.
How Outages Can Cause Business Downtime
Cloud outages are some of every business's worst nightmare — but they're also increasingly prevalent in our digital world. If you're not accurately prepared, an outage can have a devastating impact on your business
A few ways cannabis technology failures can cause downtime are:
Missed revenue. If your company depends on cloud-based processes to run or complete orders, you won't be able to do that during an outage. This means your customers can't place orders, you can't deliver, and they can't pay – which leads to a lot of lost revenue.
Data protection failure. If your data protection services are cloud-dependent on a third-party IT company, an outage means they won't be able to provide protection services. That means your business is exposed during an outage — and so is your customer information, which leads us to the next point.
Losing clients and tarnished reputation. It only takes one cyberattack or outage for people to lose faith in a business – especially if sensitive information is stolen or exposed. A Consumer Survey from 2019 found that 81% of people would stop engaging with a brand following a data breach.
Solutions for Managing Cloud Outage Risks
One of the best ways to manage your risks is with the right cannabis insurance policies. And usually, downtime insurance would cover your bases to help in the case of an outage. Unfortunately, right now, downtime insurance isn't available for cannabis companies.
But the risk is still present, and cannabis insurance isn't the only solution, so following best practices is paramount. Here are a few steps you can take to manage cloud outage risks.
Create a multi-cloud environment. Redundancies reduce your risk. Having more than one cloud platform significantly reduces your risk of experiencing a devastating outage. If your resources are on multiple clouds, you have less to worry about if one goes down — provided they all have the same information. Having multiple clouds can mean working with various providers, which can also reduce lags, delays, and other problems. Multi-cloud platforms are expensive, however. A slightly less expensive option is a hybrid cloud strategy. This option keeps you with a single cloud provider while providing the same level of scalability and data security.
Don't skip backups. When the cloud goes down, the best data you have is whatever you last backed up. And if it's been a while since your last backup, that could spell trouble. Regularly backing up your data (securely) means if disaster strikes, you can quickly recover the information you need and resume business as usual. You should also test your backups to ensure your data recovery process is complete.
Adhere to cybersecurity best practices. Everything in business has a trade-off, and the cost of the first two steps is not small. So, if nothing else, following cybersecurity best practices can reduce the image of an outage for your business. This approach includes ensuring your devices are up to date, monitoring your networks and devices, and reducing human error as much as possible. It also means ensuring your team understands the cybersecurity risks and can identify potential malware and ransomware attacks. The worst thing of all would be to be left without a disaster recovery plan.
_
Protecting your cannabis company can seem confusing; however, we're a full-service insurance brokerage working with carriers worldwide to offer you the best coverage possible. We're here to help! Please reach out to us today by emailing [email protected] or calling 646-854-1093 for a customized letter of commitment or learning more about your cannabis insurance options.