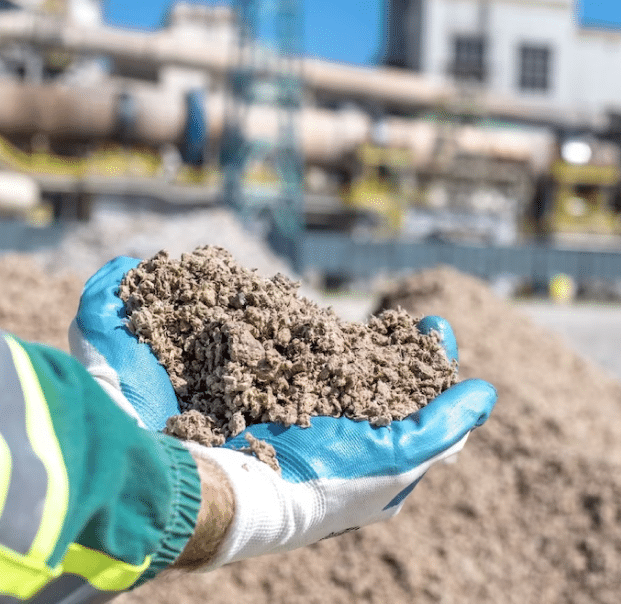 Hemp in Construction: Is It the Sustainable Material We Need?
Cannabis has several widespread uses — but did you know that its non-intoxicating sibling, hemp, has become more popular as a construction material? Here's the scoop on hemp in construction.
The uses for the cannabis plant are many; smoking is merely the tip of the iceberg. Hemp, the non-intoxicating sibling of "marijuana," is rapidly gaining popularity for perhaps an unusual purpose – construction. If this sounds far out, keep reading. You may be surprised at the modern capabilities of this ancient plant.
How Hemp Works as a Construction Material
There are several ways hemp can be used as a construction material, but the option gaining the most attention right now is hempcrete. Hempcrete is a hemp/lime mixture that mimics the abilities of concrete in buildings and construction. It uses the hurd of the hemp plant, the woody core mixed with water and lime.
While hempcrete is not load-bearing like concrete is, it offers other benefits.
It can be used as walls or in walls of buildings as insulation and sound absorption.
It has a high thermal mass, which makes it an ideal insulator.
It can absorb heat throughout the day and release it slowly, which reduces the need for gas heating and other carbon-emitting options.
Hempcrete absorbs carbon over its life, sequestering the gas away in a way concrete cannot.
Hempcrete also allows for more airflow than concrete. Its ability to absorb and release moisture can help regulate mold.
Hempcrete and hemp building materials are not some new-fangled inventions. It has been used for thousands of years in construction and only fell out of favor in the last decade with the over-regulation of the cannabis plant.
Today, businesses must reinvent the wheel to process the plant again. But some places are starting with an advantage. In France, the processing industry is a step above the rest of the world because hemp was never outlawed. This status gives the country an edge, making it one of the global leaders in industrial hemp and hempcrete buildings.
Hemp's Role in Sustainable Construction
Hemp is a rapidly growing plant that can be processed into a myriad of products, from hemp wood and hemp paper to hempcrete. Part of the reason for hemp's rise in construction popularity is how quickly it grows — taking only five months to reach harvest maturity.
Hemp's carbon sequestering ability is also particularly interesting for a world turning its eye to reducing carbon emissions. In those five months, hemp sequesters more CO2 per acre than trees, removes pollutants like heavy metals from the grounds, and helps regenerate the soil. In short, an acre of hemp leaves the environment better than it found it — more than can be said for most other crops.
But the process is not a straightforward one. There are two main challenges to bringing hempcrete mainstream: stigma and processing. The hemp plant is biologically identical to the cannabis or marijuana plant. The only difference between hemp and marijuana is the cannabinoid production in the plant: CBD versus THC. This close relation to weed makes hemp highly regulated — the US only legalized hemp growing in 2018. It's a relatively new aspect of the industry.
And this young age means that the production methods to process raw hemp into hempcrete are few and far between. There is not much in the way of industrial hemp production lines, making it challenging and expensive to turn plants into a concrete-like material. This increase in cost (and potentially in the delivery timeline) makes hemp less attractive than more conventional methods.
Case Study: Flat House
One such building that uses hempcrete is located in the English countryside. Flat House looks like a typical barn-home conversion but is, in fact, a new build made of hempcrete and timber.
The hemp used in Flat House was grown locally in the surrounding farm fields before being sent off for processing. This project exemplifies how new buildings can reduce their carbon emissions and carbon footprint using local materials. The practice is called "circular ecology" and aims to approach construction in a more environmentally-friendly way where buildings can emerge from and reintegrate into the landscape.
Hempcrete's ability to suck up carbon and insulate well doesn't mean it's without challenges during the build. Hempcrete is not load-bearing and must be used alongside load-bearing materials like timber or stone. Additionally, hempcrete can deteriorate over time when exposed to rain and must be protected from the elements.
To overcome these challenges, hempcrete was used alongside a timber frame at Flat House. On the outside, hemp bast fibers were used instead of hurd, compressed into a sugar-based resin to create rain-resistant panels for the house.
The Future of Hemp in Construction
The future of hemp in construction is not a smooth path. It is no small task to set up an entire processing pipeline cost-effectively and timely. But every revolution starts somewhere, and this is the start of the hemp revolution.
Domestically, like Phoenix Project and abroad, organizations are working to normalize construction hempcrete. Ultimately, it will take continuous financial investments and regulatory changes to make hemp in construction more accessible. Paving the way for a nascent industry is never easy, and one of the best things emerging businesses can do to set themselves up for long-term success is manage the risk.
Creating a risk management plan for industrial hemp is not as exciting as finding new uses for ancient plants, but it is key to growing a successful business. And creating this plan doesn't have to be overwhelming; in fact, it can be done in just five simple steps.
---
Protecting your cannabis company can seem confusing; however, we're a full-service insurance brokerage working with carriers worldwide to offer you the best hemp insurance coverage possible. We're here to help! Please reach out to us today by emailing [email protected] or calling 646-854-1093 for a customized letter of commitment or learning more about your cannabis insurance options.