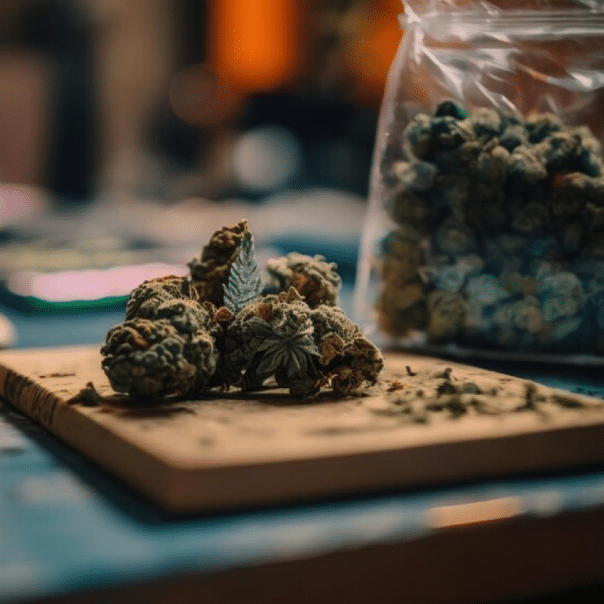 How to Keep Cannabis Old School With New Tech
New technology is all the rage in every industry, from medical to retail. Let's review some cannabis tech that is reinventing the way this old school market functions.
Cannabis technology is rapidly evolving, transforming every industry sector, from cultivation to dispensaries. This innovation leads to better hardware, software, and tools for growers and more potent extracts and innovative consumption methods for users. Let's explore how modern cannabis technology complements traditional cannabis practices, from cultivation to use.
What Role Does Cannabis Tech Play in Your Old School Farms?
If you're doing business in the cannabis industry, you should know about the most recent technical developments. With this knowledge, you can think of innovative methods to grow cannabis or to provide cannabis insurance and gain a competitive edge in the market.
However, to ensure your tech efforts are profitable, you must learn about modern risk management strategies as a grower to compete with the rapidly growing industry. That said, let's review some new cannabis tech for the industry.
1. Electronic Rigs: Taking Cannabis Smoking to a New Level
The cannabis industry has entered the modern era by introducing state-of-the-art tools, processes, and practices for growing, extracting, and consuming cannabis.
Brick hash and cutting-edge science extractions fall under the umbrella term "concentrates," which describes the most concentrated forms of cannabis. Those are guaranteed to be best-sellers.
As modern techniques for cannabis extraction have become more widely available, so have the methods for inhaling the concentrates for better effects.
Electronic rigs (also known as "E-Rigs") are rapidly replacing water pipes as the standard tool for dabbing. This is due to their widespread availability and greatly improved design and performance while keeping the old-school inhaling concept intact.
2. Modern Cannabis Inhalers
Recently, cannabis inhalers have gained popularity among medical marijuana patients. Cannabinoids are delivered directly to the lungs' airways, much like asthma inhalers.
For patients worried about their health, this is a safe and quick way to administer cannabis without smoking the flowers. The market is flooded with cannabis inhalers, some of which include extras like hit counters and dosing indicators for serious pot smokers.
3. Genetic Engineering: New Era of Modern Cannabis Cultivation
Thanks to advancements in genetic engineering, cannabis growers can now selectively breed for desired qualities among hybrids of different cannabis breeds. The development of genetic engineering has shortened what used to be a months-long procedure. It is now completed within seven days.
Some cultivators select for traits like climate tolerance and pest resilience, while others may alter their plants' CBD/THC ratio through genetic engineering.
Benefits of Using Modern Cannabis Tech
The cannabis industry can benefit greatly from new technologies, and the end product will improve.
Interpersonal Communication
Using modern technology, cannabis growers and cannabis insurance providers may find it simpler than ever to communicate with their teams. Microsoft Teams and Zoom are two immediate, dependable communication tools. In addition, there are resources to facilitate the streamlining of activities like teaching and scheduling employees.
Physical Applications
Not every cannabis technology falls under the category of digital, though. Some are more software-oriented, while others are firmly rooted in the actual world. Better lighting, updated irrigation systems, and experimental growing methods have all proven beneficial to the cannabis plant and its cultivators.
Data Sharing and Storage
Modern companies, like cannabis dispensary insurance providers, cannot function without the ability to store and share data. Companies in the cannabis industry can now easily store and exchange data with colleagues and outside parties. The credit goes to cloud computing and storage.
Take Home Message
Modern cannabis technology has revolutionized the way we consume and grow cannabis. Consumers now have a wide range of high-tech devices, such as vaporizers, dab rigs, and edibles, making it easier and more enjoyable to consume cannabis. Farmers are also benefiting from cannabis technology, with new tools and techniques helping them to grow more potent and high-quality cannabis.
Although traditional methods of consuming and growing cannabis still have their place, cannabis technology is rapidly becoming the norm. With so many innovative products on the market, there is something for everyone in the cannabis community.
---
Protecting your cannabis company can seem confusing; however, we're a full-service insurance brokerage working with carriers worldwide to offer you the best coverage possible. We're here to help! Please reach out to us today by emailing [email protected] or calling 646-854-1093 for a customized letter of commitment or learning more about your cannabis insurance options.