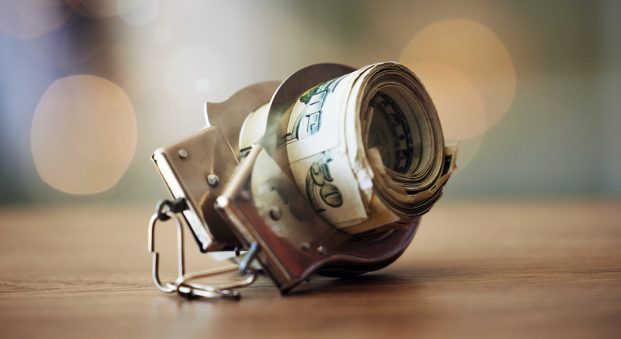 Cannabis Crime Checklist — How to Manage Theft
There are many upsides to the cannabis industry, but one major issue is the risk of theft. Cannabis theft is unfortunately common thanks to a combination of factors, including the plant's federal status, the street value of the product, and the amount of cash handled in retail businesses. Why Cannabis Companies Must […]
There are many upsides to the cannabis industry, but one major issue is the risk of theft. Cannabis theft is unfortunately common thanks to a combination of factors, including the plant's federal status, the street value of the product, and the amount of cash handled in retail businesses.
Why Cannabis Companies Must Manage Risk Savvily
Theft risk exists in every industry, but canna-business owners must be particularly savvy about risk management. Potential robbers do their research; they know the federal prohibition on cannabis has created conditions where business owners must take on more risk. Companies in the industry have a high-profit potential, but these opportunities come with increased vulnerabilities.
Add this risk to the fact that financial sourcing in cannabis is challenging to begin with (investors want protection before investing), and you have a delicate monetary situation. The cannabis industry moves and evolves at a rapid pace, and only companies that keep a handle on evolving risks are successful.  
Get Familiar With Your Exposure to Cannabis Theft 
Cannabis crime is the robbery of physical, digital, or monetary possessions from a cannabis business. Cannabis theft may look like a typical store robbery at a dispensary or nursery, but it can also include cybercrime, stealing sensitive customer information or money. 
Crime risk comes in many forms, but a few tactics are more common than others. These tactics include: 
Cybercrime or data hacking is where the intended target is not a physical product but personal details of employees, consumers, or transaction information.

Employee theft is where employees of said business target cash or products.  

Social engineering is also known as phishing and other forms of malicious software. These attacks are increasingly common;

83% of companies will face a data

breach at some point.

 
Understand the Difference Between Crime and Cyber Risks
There are nearly as many types of insurance policies as there are crimes. Understanding which policies apply where is a critical piece of setting yourself and your business up for covering all of your exposures. Consider the following two commonly misunderstood policies:
Cyber liability

protects companies against third-party lawsuits relating to electronic activities. It can also provide plenty of recovery benefits regarding data restoration and reimbursement for income lost and payroll spent.

Crime insurance

covers businesses that experience direct losses of money, securities, or other tangible property. This coverage addresses direct hits and purposeful attempts to steal directly from your company.

 
These two insurance policies are similar and can overlap. But there are key differences between them
Crime deals with direct losses, while cyber deals with indirect. 

Crime overs tangible losses, while cyber addresses intangible

Crime protects against first-party losses, while cyber protects third-party losses. 
Establish Safeguards to Protect Your Assets
An essential piece of your cannabis theft policies is the theft provision clause. Theft provisions clauses in an insurance contract outline specific conditions required for the carrier to provide coverage. These clauses are crucial because they include how much protection is provided to the insured. 
Standard Commercial Theft Provisions for Cannabis Property 
There are a lot of clauses that could be included in your policy. If you're unsure which ones apply to your business, talking with a cannabis insurance expert can help clear things up.
Central Station Burglar Alarm Clause
Requires a loud "central station" alarm that secures the entire building, includes interior motion sensors, and signals a police station or an outside security company. 
Video Surveillance Clause
Requires a video surveillance system inside and outside the listed premises operational 24/7 every day. Recordings must be kept for at least 60 days. 
Security Guard Clause
Requires an employed or contracted security service must provide the specific services, including at least one armed guard on-site at all times with a panic button, off-site security members monitoring the video surveillance and buttons, and the ability to dispatch law enforcement. Additionally, it may require that on-site security members can't access buildings or the greenhouse without an off-site security member allowing access remotely.
Secure Clause 
Requires the carrier to store all cannabis stock and cash in policy-compliant containers during non-operational hours, not leave it out on shelves or display. (This condition does not apply to growing or drying plants at the time of loss.) Additionally, two designated company employees must lock safes at the end of the business day, applying a "pull" test to ensure doors have been closed. The safe's security code must also be scrambled to prevent a safe from being closed but not locked. Lastly, two security cameras from opposite angles must be focused on the safe or vault room door at all times. Without signs of forcible entry, losses won't be covered. 
Safe Clause
Requires all safes on the listed premises must have a UL fire rating of at least one hour. If the safe weighs less than 2,000 lbs., insureds must bolt it to the floor and secure it to the building from inside the safe. The safe must fit all cannabis stock and cash. Refrigerators must have a padlock. 
Vault Room Clause
Requires the cannabis stock vault room to be enclosed, sealed from other rooms, and secured by a reinforced steel door with a three-way multi-point locking system. Vents must not exceed a 12"x12" opening.
Fortification Clause
Requires that structures containing growing, hanging, or drying plants must be sealed and fortified. Exterior doors to the building must be secured with reinforced steel doors with a three-way multi-point locking system. All doors must be locked and secured at all times, only accessible to employees with proper security clearance during operational hours. Window openings must be secured with permanently attached rebar on the exterior or steel shutters on the interior of the window openings. 
Security Fence/Gate
Requires an eight-foot (minimal) metal fence, with a remotely controlled entry gate in front of the guard house and another one behind the guard house. Only the off-site security member can open both gates after regular business hours.
Common Cannabis & Hemp Theft Provisions for Crop Coverage
Businesses that deal with cannabis crops have different theft provision clauses. These may include: 
Automatic Sprinkler System 

Central Station Fire Alarm 

Central Station Burglar Alarm 

Automatic Commercial Cooking Exhaust and Extinguishing System 

Professional on Premises Guard Service 

Spray Paint Booth 

Dust Abatement or Collection System 

Security Systems (including related supervisory services)

Inventory exclusions include

Testing and consulting (i.e., professional liability)

Terrorism

Assault and battery

Fungi, viruses, or bacteria
In securing your canna-business, consider ticking off the following safety protocol tasks:

Do you have a security system, including Central Station Burglar alarm and surveillance cameras?

Have you locked display products in a vault whenever the store is closed?

Did you confirm the vault is compliant with insurance requirements? Typically carriers require specific types of vaults (i.e., steel, a certain weight, alarms, 1-hour fire rating, etc.).

Do you only keep limited cash in the register and on-premises at any time?

Have you completed background checks on employees?

Do you require two signatures on checks for more than a specific amount?

Have you provided fraud training for employees?
Protecting your cannabis company can seem confusing; however, we're a full-service insurance brokerage working with carriers worldwide to offer you the best coverage possible. We're here to help! Please reach out to us today by emailing [email protected] or calling 646-854-1093 for a customized letter of commitment or learning more about your cannabis insurance options.