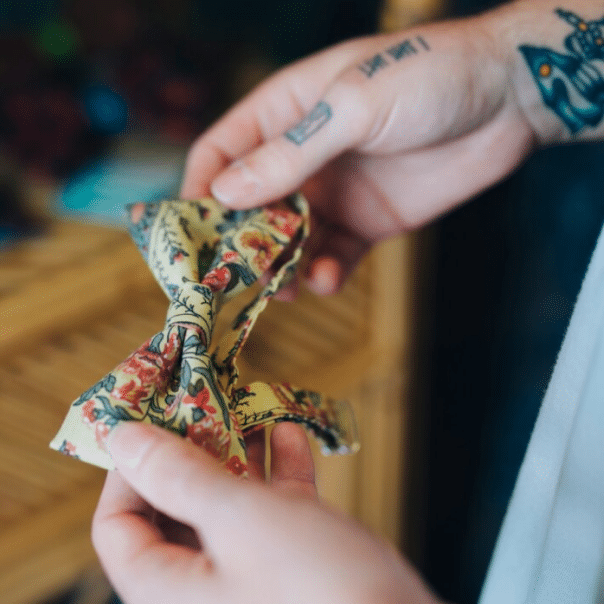 Craft and Boutique Cannabis Brands Gain Traction — Here's Why
Boutique cannabis brands are quickly becoming consumer favorites nationwide — here why and how to keep them that way.
Craft cannabis brands are emerging as consumer favorites across the country. These small but powerful brands represent an important piece of the industry's future.
What Is Boutique Cannabis?
What makes a brand "boutique" is one part marketing, one part product quality, and one part indefatigable quality.
A boutique brand is small and independently owned; it can be a retail shop or a CPG. It creates a carefully curated and thoughtful experience, something that a consumer can't get anywhere else but it is also repeatable, to cultivate loyalty.
Boutique brands have high-quality products; consumers pay as much for the experience as they do for the product quality — but the quality must be both excellent and consistent. A cannabis boutique brand can also be called a craft brand.
A brand like Cookies, which has instantly recognizable branding and wide notoriety among consumers, would not be considered boutique because it is corporately owned. Miss Grass and the Honeybee Collective are two cannabis boutique brands, both of which focus on handcrafted pre-rolls, tailored for specific experiences
What Sets Boutique Cannabis Brands Apart?
Not every brand can be a boutique brand — and that's okay. Variety in products and flower is good for the community. Here's what makes craft brands different.
High-quality cannabis products. Craft brands focus on quality over quantity when it comes to products. These products are made with care and intention in small batches. Because the focus is not on volume production, craft brands often use premium ingredients to create a potent, flavorful product. This attention to detail results in products of higher quality than those that are batch-produced by larger companies.
Unique brandings. Boutique brands are easily recognizable by their branding. Take Miss Grass, which uses solid colors on its pre-roll boxes with thin black lettering. Consumers can easily recognize a box of Miss Grass prerolls by the monochromatic packaging, which stands out against the busy packages of its competitors.
Personalized customer experience. Offering a personalized, positive customer experience is key to creating loyal customers. The Honeybee Collective is an employee-owned brand that is committed to reducing the environmental impact of cultivation, so consumers who purchase can know they're casting a vote with their dollars for sustainability.
Reasons Boutique Cannabis Brands Are So Popular
The things that set boutique cannabis brands apart are also many of the reasons why these types of brands are gaining popularity in an increasingly competitive market.
Increased Competition
The cannabis market is becoming increasingly saturated with products, which is good news for consumers who want options. Boutique brands can differentiate themselves from larger commercial brands by offering unique, high-quality products and a specialized customer experience.
Consumer Demand
As cannabis products become more readily available, consumers are able to become more discerning about the types of products they buy. They don't have to suffer through poorly grown products with the highest levels of THC possible; they can choose quality flower and products made by brands that share their values. Craft brands work in small grows and harvest flower more frequently, creating more demand around a certain strain.
Changing Regulations
Cannabis regulations can and do change quickly, especially as the industry matures. When regulations become more stringent, it can be hard for larger companies to change or shift their operations at scale, while smaller craft brands are better equipped to do so.
Mapping Out the Future of Craft Brands for Cannabis Connoisseurs
Craft brands are an important part of the future of the cannabis industry. Consumers in growing markets have the luxury of being more discerning with their purchases, and more and more they're looking for strains that have a potent aroma and delicious terpene profiles grown by value-driven companies. This creates a massive opportunity for smaller boutique cannabis brands to differentiate themselves by their packaging, experience, and company values.
Craft brands are better positioned to pivot quickly in a changing market and this gives them a competitive edge over larger companies. Growing plants in small batches creates a community that comes back week after week to see what's new.
Expect to see more craft cannabis brands entering the market in the coming years. These brands may seek out partnerships with other smaller brands to create a larger marketing campaign or open themselves up to M&A deals with larger companies looking for already profitable brands.
Risks Boutique Cannabis Brands Face
Despite the things that make craft cannabis brands different, they still face many of the same risks as larger cannabis companies.
Product liability: Cannabis products can be recalled for a variety of reasons, including packaging noncompliance, testing, or potency issues. Product recalls create exposure for the company that produced it and open the door to financial risk including the cost of the recall or settling with upset consumers.
Employee injury: Whether it's slipping and falling, exposure to dangerous machinery, or toxic chemicals, cannabis companies can be held liable for an employee getting hurt on the job. This is not limited to companies with in-person offices either — an important note for companies with remote employees.
Property damage: Unfortunately, cannabis companies can be the target of people with ill intent and are financially liable for any property damage, ranging from petty vandalism to theft or extreme weather.
Regulatory violations: Just because smaller cannabis companies may be better positioned to pivot quickly doesn't mean that remaining in compliance with strict regulations and red tape isn't challenging. Being found out of local or state regulations can incur large fees, business penalties, and in extreme cases, criminal charges.
Cannabis Insurance for Boutique Cannabis Brands
There are many risks to entering the cannabis industry in a business of any size or vertical. Having a comprehensive risk management plan and a full umbrella of cannabis insurance policies are two of the best ways to ensure that your business (and bottom line) is protected in the changing currents of this industry.
This umbrella of coverage may include policies such as:
General Liability Insurance
General liability offers broad protection against some of the most fundamental risks cannabis companies face. Known as "slip-and-fall" or "all-risk" insurance, this policy covers personal or property damage and bodily injury occurring on the business premises.
Product Liability Insurance
Cannabis companies offering tangible products or services risk third-party lawsuits claiming bodily injury or property damage. Product liability insurance covers defense fees and settlements, even for ungrounded claims. This coverage is particularly critical in the cannabis space as testing and manufacturing aren't regulated at the federal level.
Crime Insurance
Whether employees steal from you, a thief robs your armored car, or you receive a forged check or fraudulent wire transaction, money theft happens in many ways. Crime insurance guards your cannabis company against damages from these particular crimes.
Cyber Insurance
Cyber insurance protects companies from third-party lawsuits relating to electronic activities (i.e., phishing scams). Plus, it offers many recovery benefits, supporting data restoration and reimbursement for income lost and payroll spent.
Property Insurance
Cannabis companies are scattered all over this big blue ball, and not one of them is immune to natural disasters. What's more, property damage can occur in many ways, from violent storms to burglary to fires. Consider what a weekend fire would do to your operation. Perhaps your high-end equipment breaks and office space is unusable. Worse yet, your inventory and crops have taken a beating. Besides finding a temporary space to work, you'll need to calm worried employees and reassure doubting customers that you can maintain your business amid the disaster.
---
Protecting your cannabis company can seem confusing; however, we're a full-service insurance brokerage working with carriers worldwide to offer you the best coverage possible. We're here to help! Please reach out to us today by emailing [email protected] or calling 646-854-1093 for a customized letter of commitment or learning more about your cannabis insurance options.