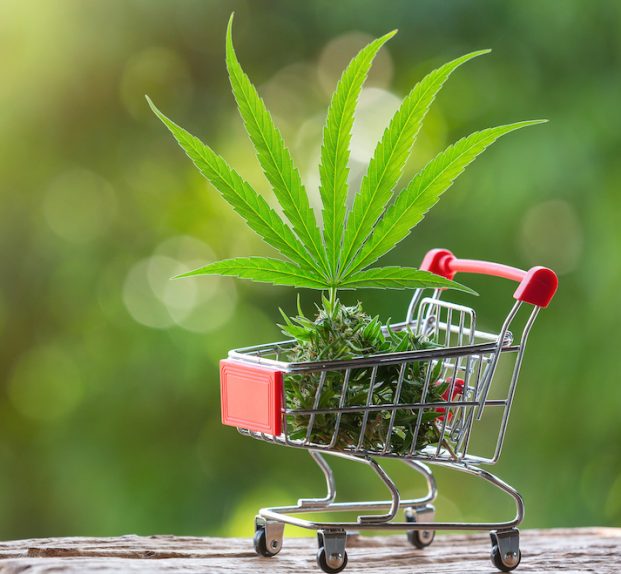 Insurance for Cannabis and CBD Brands
Cannabis and CBD brands face unique exposures simply because of the intermediary role they play for consumers. Let's discuss some of these risks and how to stay protected.
Leaders of cannabis companies face many challenges with their products, tracking them from seed-to-sale, protecting them with video surveillance, and operating under a long list of other rules and regulations. As a result, cannabis and CBD brands face unique risks that require strategic risk management. This post reviews how these businesses can stay protected.  
Risks for Cannabis and CBD Brands
A cannabis dispensary could have many different products brands, including their strains. The consumers' needs might include other products than what your greenhouse is producing, thus creating more opportunities for profit — but also more vulnerabilities. Here are a handful of risks we see cannabis and CBD brands face regularly.
Consumer Consumption
Due to growing complexities surrounding CBD and THC, a dispensary's liability regarding consumption is very different from other businesses. Even though the product was not produced in your presence, your business's risk is the same.
Employee Behavior
Employees' accountability while they are at work, has risks and concerns in every business. Covering their worker needs and employment practices could harm your dispensary if you do not have the insurance to cover the human element of having employees daily.
Property Damage
Although cannabis and CBD brands might not use high-dollar equipment like cultivators or extractors, property damage is still a valid threat. Consider how a weekend fire or late-night vandalism would harm your business operations. Protecting your property is of utmost importance when your profit relies on it, regardless of whether it's a point of sale (POS) system of office space.
Brand Reputation
Sometimes it seems that brands walk a tight line, avoiding negative headlines or legal issues that put a bad taste in consumers' mouths. And for a good reason; damaged brand reputation is challenging to repair. Unfortunately, several situations can ding your cannabis or CBD brand's report with society. An excellent approach is to color between the lines and create a safety net in case an issue does surface.
Legal Liability
When you have a retail space, the bubble of your brand starts at the sidewalk of your location. Protecting the retails space, brand, and products help guarantee your business's health for years to come. Ensuring your business from the exterior to the interior is a great way to manage the cannabis industry's liability. Consider the many "slip-and-fall" situations that snowballed into costly lawsuits, after all. 
Recommended Insurance for Cannabis and CBD Brands
Building a solid risk management plan is a tall order; however, it starts by leaning on some of the most fundamental building blocks of insurance. The following are the policies we recommend for cannabis and CBD brands.
General Liability
General liability offers broad protection against some of the most fundamental risks cannabis companies face. Known as "slip-and-fall" or "all-risk" insurance, this policy covers personal or property damage and bodily injury occurring on the business premises.  
Product Liability
Cannabis companies offering tangible products or services risk third-party lawsuits claiming bodily injury or property damage. Product liability insurance covers defense fees and settlements, even for ungrounded claims. This coverage is particularly critical in the cannabis space as testing and manufacturing aren't regulated at the federal level. Although as a brand you aren't technically part of the production process, you would likely be tied into a lawsuit should  someone get hurt or sick. 
Property Coverage
Property coverage is a first party insurance policy that is intended to make  a company whole again should they experience a covered loss. For a brand this policy would look to cover your business personal property  that is located in your office (i.e., desks, computers, furniture, etc.) However, policies for grow operations usually cover the equipment and buildings used throughout the growing process.
Cyber Liability
Cyber liability insurance protects companies from third-party lawsuits relating to electronic activities (i.e., phishing scams). Plus, it offers many recovery benefits, supporting data restoration and reimbursement for income lost and payroll spent.
Workers' Compensation
Employers are typically responsible for their medical costs and lost wages when employees sustain work-related injuries. Workers' compensation (WC) covers these expenses, protecting employees while simultaneously keeping cannabis companies running smoothly. In the US, this coverage is required in all states except Texas. 
Directors & Officers
Corporate directors and officers lead their companies in many ways, including business development, fund allocation, and regulation compliance. However, these leaders often face alarming accusations — actual and alleged. Breach of fiduciary duties, fraud, misuse of company funds, regulation noncompliance, and lack of corporate governance are common reasons for directors' and officers' lawsuits.
Directors and officers (D&O) insurance protects directors' and officers' personal assets and the company in the case of a lawsuit. This coverage features three parts, including:
Side A

: Protects corporate directors and officers' personal assets

Side B

: Reimburses company funds used to indemnify sued individuals 

Side C: Provides companies balance sheet protection
Employment Practices Liability
Cannabis companies with any number of employees faces the risks of allegations, such as discrimination, wrongful termination, breach of contract, etc. Employment practices liability (EPL) insurance protects cannabis companies against lawsuits related to employment practices.  
---
Protecting your cannabis company can seem confusing; however, we're a full-service insurance brokerage working with carriers worldwide to offer you the best coverage possible. We're here to help! Please reach out to us today by emailing [email protected] or calling 646-854-1093 for a customized letter of commitment or learning more about your cannabis insurance options.