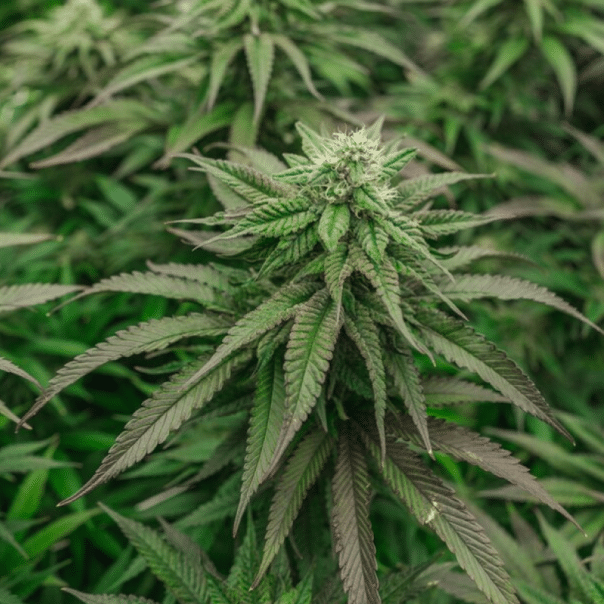 Consolidation in Cannabis: What's Happening With Mergers and Acquisitions?
Cannabis mergers and acquisitions have been quiet in 2023 — but what does the future hold? Let's look at the cannabis M&A landscape more closely.
Mergers and acquisitions, or M&A for short, are the heart of doing business. This is as true in cannabis as it is in any other industry. While some entrepreneurs want to hold their companies close forever, others are thrilled by the prospect of a successful sale. It's also true that every industry goes through a process of expansion and consolidation — so where do cannabis companies stand as we enter Q4 of 2023?
Historical Perspective: M&A Activity in Previous Years
M&As in cannabis are currently in decline. Before we dive into exactly why, let's take a step back.
Consulting firm Kearney laid out the four steps of the consolidation curve, a phenomenon they discovered after analyzing thousands of M&A deals. The four stages are:
Opening
Scale
Focus
Balance & Alliance
The cannabis industry is currently in the early stages on the "scale" section of the curve, which should indicate a high rate of M&As. But Viridian Capital Partners reports that between 2021 and 2022, there was a 68% decrease in capital cannabis investments: 3.2 billion in 2022, down from 10.3 billion in 2021. These deals were also smaller than in years past.
So where does the disparity come in?
Firstly, the consolidation curve is not a straightforward linear progression — is anything in business? Things change and adjust based on the state of the market and economy, and the downward turn in M&As reflects many economic concerns.
There are several factors that affect this. 2020 and 2021 were outlier years for cannabis companies when the COVID pandemic caused record surges in cannabis sales. Since then, interest rates have risen, funding has dried up, there's been little movement for SAFE banking in the federal government, and in every corner of the country, people are concerned about a recession. Several large companies have also had poor performance in profit and prices for cannabis stocks are down, which makes investors wary.
This is highlighted in the failed merger of Cresco Labs and Columbia Care. The two MSO giants announced in March 2022 that they would be merging, but the deal was dead just over a year later. In August 2023, the companies announced they were walking away from the merger.
Spotlight on 2023's Notable Cannabis Industry M&A Deals
While deals have been slow in the past year, that doesn't mean there hasn't been any movement. 2023 has brought a few new cannabis ventures of note, including:
In February, TPCO Holding Corp announced an all-stock merger with Gold Flora, notable for the California market and because it is a merger that deals entirely in marijuana stocks.
In June, Canadian company TerrAscend Corp announced two acquisitions in the newly opened Maryland market. These deals were "small" comparatively speaking, totalling just under $30 million.
In August, Planet 13 Holdings announced that it would acquire Florida-based VidaCann LLC, cementing Planet 13's entry into the rapidly expanding Florida Market. The deal was also small in the M&A world, ringing in a hair shy of $50 million.
These deals show that there is still interest from large corporations in the cannabis industry, specifically in emerging recreational cannabis markets on the East Coast where there is the most potential for market capitalization in the early stages of a new recreational cannabis market. While none of these deals comes close to the mega-revenue growth deals of 2020 and 2021, they show that M&As in cannabis have not gone to a full stop.
Anticipating the Future: M&A for Cannabis Companies in 2024 and Beyond
Just because things are slow right now, doesn't mean it will be forever. Cannabis is a volatile industry, shifting and changing heavily at the state level. From a regional perspective, some markets are more ripe for growth than others. States on the West Coast are reconciling with heavy price compression and increased competition, while licenses are just opening up in states on the East Coast. The interest in East Coast markets is evident in the deals that have been signed in 2023.
The cannabis market has grown every year for the past decade and shows no signs of slowing down soon. At least four states will grapple with medical or recreational legalization on the ballot in 2024, including medical giant Florida, and more initiatives may come online before then. New legal markets often outperform established markets in cannabis sales, which is promising for profit-driven investors.
There is also renewed hope of movement at the federal level. In September of 2023, the Department of Health and Human Services formally recommended that the DEA reschedule cannabis from Schedule I to Schedule III. While there are mixed feelings about this recommendation throughout the industry, it is undeniably the biggest movement that has happened at the federal level in decades.
Federal Legalization: A Catalyst for M&A in Marijuana Companies
The promise of federal legalization continues to loom over the cannabis companies. Is it the pie-in-the-sky tipping point for cannabis companies? Or is it simply too good to be true?
One thing is for sure — the promise of the federal government stepping in to overrule inconsistent regulations at the state level is too big to ignore. Whether or not federal legalization plays out as the industry hopes, it will undoubtedly be a big catalyst for M&A.
Federal legalization opens up big changes for the industry, including removing the 208E tax, creating better access to capital and banking services, and the potential for smaller companies to be listed on major U.S. exchanges. While there are a handful of cannabis stocks, like Green Thumb Industries, currently traded on the New York Stock Exchange, federal legalization would have a big impact on the revenue growth from cannabis stocks.
Federal legalization will change the face of the industry, but it will also bolster marijuana stocks, the pace of M&A in cannabis and serve as a catalyst for a new influx of capital.
Trends Shaping the Future of M&A in Cannabis
The cannabis industry is rapidly evolving, and the M&A landscape is no exception. Several trends are shaping the future of M&A in cannabis.
Consolidation Among Multistate Operators (MSOs)
Multi-state operators are currently the industry participants in cannabis. These vertically integrated companies operate in multiple states in medical and recreational markets and their names cover marijuana stocks.
Yet even for these corporate giants, profitability and revenue growth are a challenge in cannabis. M&As offer them a way to streamline processes, trim operational fat, and continue to grow without having to reinvent the wheel in every state they move to. Companies like Green Thumb Industries Inc, Verano Holdings, Canopy Growth, Tilray Brands, and Cresco Labs may band together to maximize profits and stock prices and minimize expenses.
The Push for Vertical Integration
The largest companies in cannabis are those that are vertically integrated, and it's no surprise. Owning every part of the cannabis supply chain from clones to retail locations is a big financial asset, as companies can stabilize the cost from seed to sale and be less affected by changes in prices at the growing and packaging level. Vertical integration is a capital-intensive process and it's not right for every business, but M&As can take advantage of owning real estate and consolidating multiple types of cannabis businesses together in a comprehensive pipeline.
Eyeing Expansion into New Territories
As mentioned above, newly legal markets often outperform established ones, making them more appealing for investors and acquisitions. This is true for states in the US, but may also be true internationally.
American companies are currently the leaders for growth in cannabis, but the green wave is moving across the world. With potential policy changes in Europe, like the bill moving through Germany's parliament, cannabis legalization and its financial implications are spreading across the world. For interested investors and other companies, M&A provides an easier route into new cannabis ventures via established marijuana companies and cannabis products rather than building from the ground up every time.
Every emerging industry goes through growing pains, which include a large amount of business expansion followed by contraction. It is not a comfort for businesses in the middle of the storm to know this, but perhaps it is to know that it will pass and the cannabis industry will stabilize eventually.
We'll continue to keep an eye on M&As as just one point of checking the pulse of the ever-changing industry; to list cannabis mergers and ipos as well as marijuana stocks is to know the state of the market. Who knows what 2024 will bring?
---
Protecting your cannabis company can seem confusing; however, we're a full-service insurance brokerage working with carriers worldwide to offer you the best coverage possible. We're here to help! Please reach out to us today by emailing [email protected] or calling 646-854-1093 for a customized letter of commitment or learning more about your cannabis insurance options.