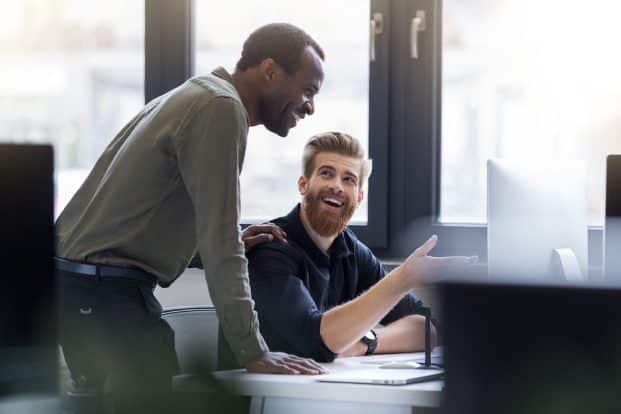 New Jersey Issues Conditional Cannabis Licenses
New Jersey recently issued conditional cannabis licenses to businesses this week! Here's what you should know.
New Jersey has experienced some significant changes recently, from the start of legal recreational cannabis sales on 4/21 to the latest development regarding conditional cannabis licenses. This post explains what these new licenses mean for The Garden State and what approvals we can expect in the future. 
But first, if you're interested in launching a cannabis business in New Jersey, take a moment to read our guide first: How to Launch a Cannabis Business in New Jersey.  Now, let's dive in!
Understanding Conditional Cannabis Licenses
Before we acknowledge the businesses recently awarded a conditional license, let's review what they are. A conditional license is a temporary permit that allows the holder to operate as a regularly licensed cannabis business. 
Why? It will likely take applicants several months to receive a full license approval. So, the conditional license is a provisional award, giving applicants 120 days to become fully licensed by fulfilling final conditions. It's a quicker route to the end goal, per se.
Conditional licenses are some of the top applications given priority review. This approach helps specific groups who don't have experience in the cannabis or real estate industry. Keep in mind that conditional license holders must submit various business and personal information to prove regulatory compliance. 
New Jersey Approved Applicants 
The AlphaRoot team congratulates the following applicants on their conditional license approval in New Jersey!
What to Expect Next
According to the New Jersey Cannabis Regulatory Commission, the recreational awardees follow a specific order, which includes:
Conditional Licenses Applicants

ATC Expansion Applicants

Satellite Locations

Class 1: Cultivator

Class 2: Manufacturer

Class 3: Wholesaler

Class 4: Distributor

Class 5: Retailer

Class 6: Delivery

Testing Laboratories
The conditional and expansion applicants have posted, of course. Also, two satellite locations — Columbia Care and GSD — are filed with supporting documents as of March 27, 2022. We expect New Jersey to routinely update the recreational awardees web page as the cannabis industry successfully expands in The Garden State. And the AlphaRoot team couldn't be more pleased!
---
Protecting your cannabis company can seem confusing; however, we're a full-service insurance brokerage working with carriers worldwide to offer you the best coverage possible. We're here to help! Please reach out to us today by emailing [email protected] or calling 646-854-1093 to learn more about your cannabis insurance options.