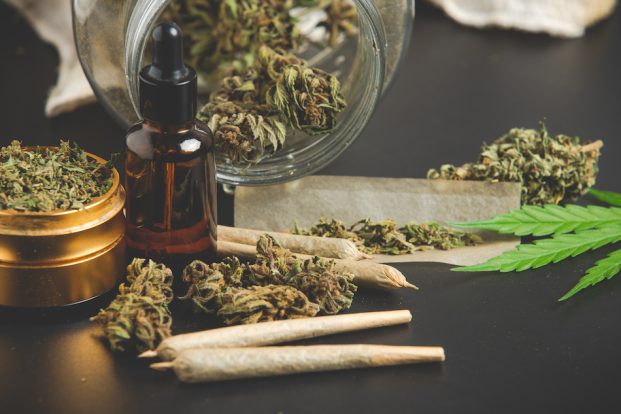 New Jersey Cannabis Sales Begin Today, 4/21!
Recreational cannabis sales are now legal in New Jersey starting 4/21/22! We have the details regarding this new regulatory development for dispensaries and adult users.
The day after 4/20, the unofficial cannabis holiday, New Jersey is experiencing what Governor Phil Murphy calls a "historic step in our work to create a new cannabis industry." According to Gov. Murphy, select dispensaries can now sell marijuana to adults 21 and older. The state attorney general's office also announced that off-duty police officers could partake.
Starting on April 21st, adults ages 21+ will be able to legally purchase cannabis and cannabis products without a medical card.

This is a historic step in our work to create a new cannabis industry. Learn more: https://t.co/MsSRlUBPZ8.

— Governor Phil Murphy (@GovMurphy) April 14, 2022
Remember that none of these developments happened overnight. Instead, it's been more than a year since voters approved a legalization ballot. For many reasons — supply concerns, equity issues, etc. — officials delayed the rollout. 
Nevertheless, stakeholders and consumers alike have eagerly awaited the adult-use retailer approvals from the New Jersey Cannabis Regulatory Commission (CRC). In a press release, CRC Executive Director Jeff Brown said that he's "proud of the work the Commission has done over the past year to open the market." 
What It Means for Adult Users in NJ
Let's back up and discuss what these new legal developments mean for New Jersey's adult users. New Jerseyans no longer need a medical card to purchase cannabis products; instead, individuals merely need to be 21 or older.
It's no surprise that medical cannabis businesses have been swift to service the recreational market. Across the state, 13 dispensaries have been cleared as these new regulations unfold. The CRC stalled the first round of adult-user retail licenses. However, they awarded 68 cannabis cultivators and manufacturers conditional approval last month. 
Pro Tip↓
If you're interested in launching a cannabis business in New Jersey, our own Eric Schneider dives into details on the matter in the Cannabis Law Journal: New Jersey Requiring Insurance Plan for License Applications.
Cannabis Complications You Need to Know
As you might have guessed, state- and federal-level agreement isn't smooth sailing in the cannabis industry. Plus, cannabis companies struggle with many of the same concerns as other industries. That said, here are a few complications you should know.
Equity and Diversity
One of the primary reasons the rollout took so long is that CRC officials are highly concerned with equity issues. Building the market on "pillars of social equity and safety" is a top priority for CRC Chair Dianna Houenou. Furthermore, the Commission hopes to see cannabis companies reflect diversity and inclusion. 
In wanting to "get more right than any other state," the CRC opted to delay the rollout. But not everyone is happy with the industry's progress. US Rep. Donald Payne says the lack of minority representation in the industry outrages him. Still, Houenou is also concerned with large, multi-state operators dominating the industry. We anticipate more changes in the right direction regarding equity and diversity.
Off-Duty Police Officers
As mentioned, police officers can purchase or use marijuana while off duty. However, police must only buy and use cannabis from licensed businesses instead of the traditional unregulated market. Furthermore, there will be a zero-tolerance for police officers consuming unregulated marijuana.
These new clarifications are only at the state level and will likely cause consequences related to firearm laws at the federal level. According to the federal government, individuals who undergo required background checks and admit to using marijuana can't purchase or possess firearms. Regarding police officers carrying guns, not even state-level changes can preempt that federal policy.  
While these new regulatory changes are bound to cause a stir of mixed emotions across the state (and nation), we are thrilled for such historical transformations to hit so close to home. 
---
Protecting your cannabis company can seem confusing; however, we're a full-service insurance brokerage working with carriers worldwide to offer you the best coverage possible. We're here to help! Please reach out to us today by emailing [email protected] or calling 646-854-1093 to learn more about your cannabis insurance options.