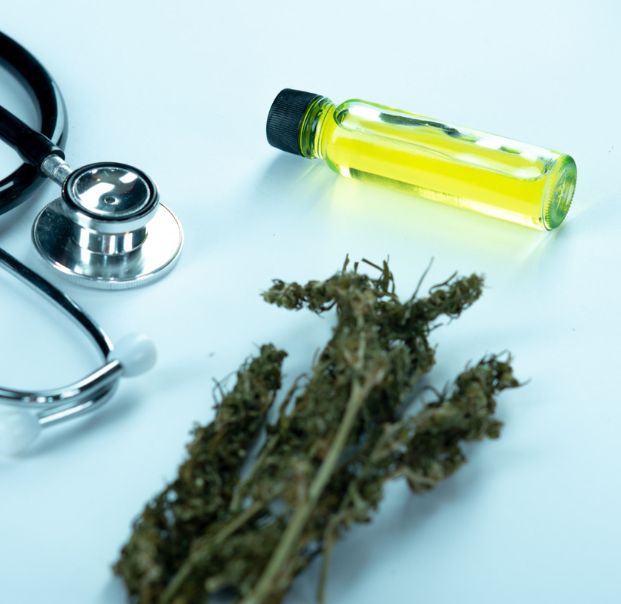 Welcome to the Medical Cannabis Market, Kentucky!
Kentucky recently joined the medical cannabis market as the 40th state in the nation to join. Welcome, Kentucky! Here's what its residents can look forward to.
In early April, Kentucky legalized medical cannabis, becoming the 40th state in the nation. It is a momentous achievement, as 80% of the 50 states have now legalized medical marijuana in some form. Here's what Kentucky residents can look forward to.
Understanding Kentucky and Its Cannabis History
On April 3, 2023, the Governor of Kentucky, Andy Beshear, signed a bill legalizing medical cannabis. This bill was years in the making and moved through the levels of state government with efficiency not seen in previous attempts. A similar bill has been introduced for the past three years; it passed in the House, failed in the Senate in 2020 and 2022, and failed to gain any traction in 2021.
Governor Beshear has been a positive force in Kentucky's path to medical legalization. In October 2022, he announced he was actively considering pardons for certain marijuana charges on the heels of President Biden's announcement.
A month later, in November 2022, Beshear signed an executive order that allowed patients who met specific criteria to possess up to eight ounces of medical cannabis legally purchased in other states. It did not remove the penalties from law enforcement, but it pardons anyone who is caught. This went into effect on January 1, 2023, emphasizing Beshear's relatively "pro-cannabis" stance.
Several states around Kentucky have legalized medical cannabis recently; Ohio in 2016, West Virginia in 2017, and Virginia in 2020. Illinois has had fully legal cannabis since 2019. (Virginia technically legalized recreational cannabis in 2021, although the program has been met with delays.) Indiana to the north and Tennessee to the south are still full prohibition states, but a sea of legalization surrounds them.
Kentucky Senate Passes Medical Marijuana Legalization Bill
It will still be a while before Kentucky patients can access the product; the market is expected to launch in January 2025 at the earliest. Here's what patients can expect.
The new medical marijuana program in Kentucky is limited. Patients (or designated caregivers) cannot grow their own flower, nor are they allowed to smoke it. Raw flower can be purchased for vaporization, but strict potency limits exist. Flower can have no more than 35% THC, concentrates no more than 70% THC, and edibles cannot exceed 10 mg. Patients will likely have access to various vaporization products, including raw flower and concentrates, edibles, beverages, topicals, capsules, and pills.
The list of qualifying conditions is familiar to anyone who has watched medical legalization unfold and includes the following:
Cancer
Epilepsy and other seizure disorders
Multiple sclerosis
Muscle spasms or spasticity
PTSD
Chronic nausea
Cyclical vomiting
Severe, intractable, or debilitating pain
To become a Kentucky medical cannabis patient, state residents must register online. There is a deadline: they have 60 days to visit a licensed doctor or advanced nurse practitioner, or the registration will expire, and they must start the process again. Licensed practitioners issue medical marijuana cards, and patients must carry them if they have the product on their person. Patients can have a 30-day supply of products at home and carry up to 10 days' worth of product on them.
The ban on home cultivation is no doubt disappointing to advocates but not an uncommon compromise in states where cannabis reform has moved slowly. Additionally, medical products are exempt from sales tax.
The bill also created the framework for the in-state supply chain, and regulations must be finalized by January 2023. The existing Cabinet for Health and Family Services will oversee the program, and the State Board of Physicians and State Board of Nursing are responsible for certification.
What This Means for Adult-Use Cannabis in the Future
Medical cannabis in the Bluegrass State is a momentous occasion showing how much public opinion on cannabis has changed. This is likely also the first step in bringing full legalization to Kentucky.
Many states that have legalized recreational cannabis have done so after successfully implementing a medical program. This excites consumers and legalization advocates, but patients often feel left behind. Some have called medical marijuana no more than a trojan horse for full legalization. While this sentiment discards the immense benefits of cannabis as plant medicine, it is historically accurate.
It will be a few years before the medical marijuana program in Kentucky is up and running, so don't expect calls for a recreational program just yet. But by 2025, who knows how many non-recreational states will be left?
_
Protecting your cannabis company can seem confusing; however, we're a full-service insurance brokerage working with carriers worldwide to offer you the best coverage possible. We're here to help! Please reach out to us today by emailing [email protected] or calling 646-854-1093 for a customized letter of commitment or learning more about your cannabis insurance options.