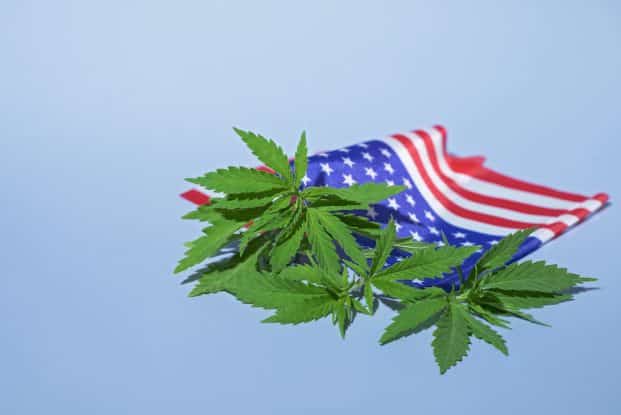 NEWS: Biden Pardons Simple Federal Marijuana Convictions — Here's the Deal
President Biden pardons simple federal marijuana convictions in a pre-midterm election announcement — but what exactly does it all mean? We have the scoop.
At long last, America is taking a few more steps in the right direction as it concerns the cannabis industry, offering a slight reprieve from the heavy stigma we typically carry. President Biden announced yesterday, Oct 6, 2022, the pardon of simple federal marijuana convictions. This development impacts thousands of Americans and the cannabis industry, eventually trickling down to the cannabis insurance market. Here's what you should know.
What Does Biden's Announcement Mean, Really?
Over 6,500 Americans have been carrying around federal offenses of "simple possession" of marijuana. President Biden's announcement relieves people of these simple marijuana offenses by pardoning them. But that's just for starters. Biden's pardon comes in a three-part charge, including:
Pardoning simple federal marijuana convictions

Urging all governors to follow suit

Directing the Health and Human Services (HHS) Department and Attorney General to review how marijuana is classified under federal law
Let's look a little deeper; many states haven't decriminalized marijuana, resulting in most marijuana offenses being at the state level. The White House expressed these concerns along with marijuana's long-lived scheduling assignment. Biden argued that marijuana is essentially classified on the same level as heroin but less potent than fentanyl — a dichotomy that doesn't make sense to many. 
Who Does It Benefit?
As mentioned, roughly 6,500 Americans will benefit from this pardon. And it's more than merely wiping a jaded slate clean. According to Biden, it removes barriers from people when they're trying to get jobs or apply for housing, to name a couple. 
Let's get something straight; this pardon isn't going to release a mass exodus from jail since no one is currently serving federal prison time for a simple marijuana offense.
However, the White House is hailing the pardon of simple federal marijuana convictions as a "big deal." Here's why.
What Is This Pardon a "Big Deal"?
Sure, this pardon relieves thousands of Americans from the weight of simple marijuana offenses — but it impacts more than individual lives. 
Biden is hoping to start a conversion in the federal government, focussing on reclassifying marijuana. He's urging the HHS and Department of Justice to review the impact of marijuana, a move advocates say is long overdue. For decades, marijuana has held a stigma as a Schedule 1 drug, which describes it as having no useful medical purpose.
We can't help but look at this particular decision's timeline, only five weeks away from the midterm election. However, despite this pardon potentially being a partial ploy to appeal to the young voting base, we here at AlphaRoot think alongside other cannabis advocates.
Here's the bottom line: this decision is a step in the right direction, and it's some much-needed positive news for the cannabis industry. Of course, there's still more work to be done — but we're in it for the long haul. 
---
Protecting your cannabis company can seem confusing; however, we're a full-service insurance brokerage working with carriers worldwide to offer you the best coverage possible. We're here to help! Please reach out to us today by emailing [email protected] or calling 646-854-1093 for a customized letter of commitment or learning more about your cannabis insurance options