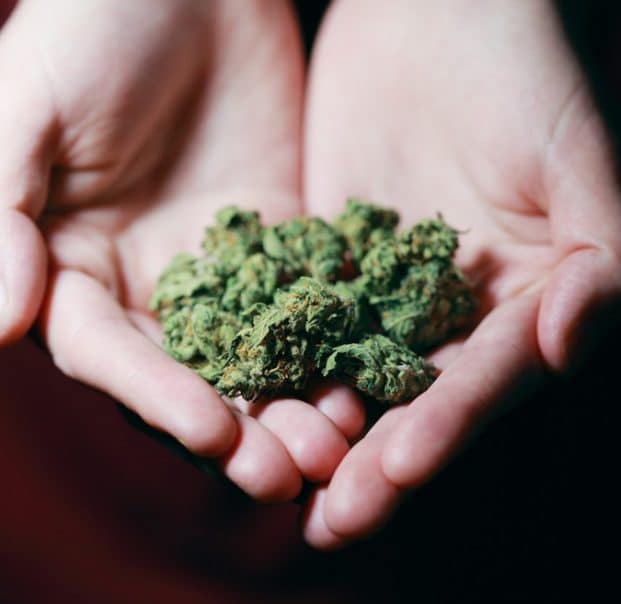 How to Open a Dispensary in California?
If you're planning to start a new dispensary in California, whether it's your first business or you're expanding your existing business, we can provide you with a guide that will assist you in getting started.
The Cannabis business is emerging and booming rapidly in California. Legalizing medical and recreational cannabis in the sunshine city has led to a rising interest in investing in the cannabis business and high demand in dispensaries.
So if you want to open a dispensary in California, you must consider some essential factors to get started and succeed in this competitive market.
Whether you're an experienced entrepreneur or new to the cannabis industry, this guide contains everything you need to know to open a dispensary in California.
Overview and History of Cannabis in California
Cannabis has a long and complex history in California, dating back to the State's early days as a part of Mexico.
In 1996, California was the first US state to approve cannabis. There is hardly any restriction for adult use of cannabis for people who are 21 or older. Adults can use up to 1 ounce of cannabis, while medical patients are allowed to use up to 8 grams.
Dispensaries in California are allowed to sell about six immature plants and 28.5 g of cannabis per day.
Today, California is home to the most significant legal cannabis market in the world. With the cannabis market size reaching $5.3 billion in 2022, the industry created almost 83,593 jobs – highest among other states.
Though the industry's profitable, opening a Cannabis dispensary isn't child's play. With strict regulations and fierce competition, one must be careful about all processes regarding this investment.
Let's look at the Cannabis market outlook in California in 2023.
Current State of the Cannabis Market in California
The cannabis market in California is thriving, with an estimated value of over $4 billion in 2020. As of 2022, there were over 6500 licensed cannabis businesses in the state, including cultivators, manufacturers, distributors, and vendors.
The market is highly competitive, with many established players, but there's always room for one more business.
Social Equity Programs for Cannabis in California
Social equity programs assist individuals and communities disproportionately affected by cannabis prohibition and give them a better chance to participate in the legal cannabis industry.
To address the historical impact of the War on Drugs on communities of color, California has implemented social equity programs for cannabis businesses.
The Social Equity Program wants to help with the long-term problems when cannabis laws are unfairly enforced on BIPOC (Black, Indigenous, and people of color) and those with low incomes.
Types of Dispensary Licenses in California
The Department of Cannabis Control, DCC, issues business licenses according to the different kinds and usage of cannabis you sell in California.
Several dispensary licenses, including adult-use retail, medical retail, micro business, and delivery-only are used across California.
The most common type of dispensary license is the Conditional Adult-Use Retail Dispensary License (CAURD).
Conditional Adult-Use Retail Dispensary License (CAURD) in California
The CAURD license is the most common type of dispensary license in California. It allows for the retail sale of cannabis products to adults over 21.
To obtain a CAURD, applicants must meet various requirements, such as acquiring a valid seller's permit, registering with the California Secretary of State, completing a background check, and providing proof of local approval to operate a dispensary in their chosen location.
Other License Types for Cannabis in California
Apart from the CAURD license, other licenses commonly used for cannabis businesses in California include the following;
Micro Business License
Retail License
Manufacturing License
Cultivator License
Distribution License
Testing Laboratory License
Event Organizer license
Note: each license has individual requirements and restrictions, so it's vital to research which license is best for your business.
Understanding the Cannabis Market in California
Understanding the market trends for cannabis products in the state is crucial before opening a dispensary in California. The accessibility of a variety of cannabis products and brands has made the California cannabis market highly competitive.
In 2022, about 1,000 legal dispensaries, making up 20% of the $26 billion business, exist for the 40 million people in California. But the state grows more cannabis than it can officially sell inside its borders.
The imbalance between supply and demand has led to a price war in the legal sector and much competition from the black market.
Application Process for a Dispensary License
Opening a cannabis dispensary in California requires obtaining a dispensary license from the state's Bureau of Cannabis Control.
The application process can be complex and time-consuming, but ensuring compliance with state regulations and operating a legal business is necessary.
Steps Involved in Obtaining a License
Register a business with the California Secretary of State.
Create a strong business plan.
Check local zoning requirements.
Check Legal state regulations.
Complete your application and document the information.
Register for the licensing system.
Apply online
Submit your application and pay the fee.
Respond to licensing emails.
Paying license fee
Display your license
Required Documentation for a License
During the application process, the following documents are generally required;
Local Permits,
Business structure and formation documents,
Valid government-issued ID.
Financial Documents
Details about Owners, their entity, and their investment
Personal Tax identification number.
The applicant's social security number
Location Permits
Important: The Cannabis industry is heavily regulated, and the laws keep changing. It's best to check California's official website for changes in requirements for licenses.
Timelines for Obtaining a License
The timeline for obtaining a license to operate a dispensary in California can range from several months to over a year.
Obtaining a license is a long process. Every step comes with different requirements and timelines.
It depends on various factors, such as the municipality and state agency involved, your application's completeness, and your business plan's complexity.
Financing and Business Plan for a Dispensary
Financing a dispensary can be a significant challenge. While planning to open a dispensary, you must clearly explain your funding needs, its nature (equity or debt), terms and conditions, and the period of funding you need for the loan and equity.
Types of Financing Available
Traditional lenders, such as banks, may be reluctant to provide funding due to the federal prohibition of cannabis. However, several types of financing are available to help you start and grow your dispensary:
Private Equity
Angel Investors
Crowdfunding
Business Loans
Eventually, the best financing option for a startup or entrepreneur opening their first-ever dispensary will depend on their specific needs and circumstances.
It's essential to carefully research and compare different financing options and consult with financial and legal professionals before making a decision.
Importance of a Solid Business Plan
When starting a dispensary, having a solid business plan is crucial. A business plan helps you to define your goals, target market, and financial projections.
A good business plan should include the following;
An Executive Summary
Company Description
Market Analysis
Product Line
Sales and Marketing Strategy
Financial Projections
Management and an organizing Team
A solid plan also demonstrates to potential investors and lenders that you have a clear strategy for success.
A business plan provides a clear and actionable roadmap for success, identifies potential risks and challenges, and instills confidence in potential investors and lenders.
By developing a comprehensive and well-structured business plan, entrepreneurs can set their businesses up for long-term success and achieve their goals.
Risk Management
No business thrives without efficient risk management, especially if you're targeting an industry like Cannabis. Cannabis businesses face unique risks, including theft, regulatory compliance, and reputational risk.
Some strategies every risk management plan must include are;
Identifying potential risks
In-depth analysis
Evaluation based on the severity of risks
Tracking your company's initiatives against risks
Elimination with an efficient risk management plan
Market Research and Location for a Dispensary
Conducting thorough market research before opening a dispensary helps you choose an ideal location for your business.
Market research should include an overview of the California market for cannabis products, trends and competition in the industry, and customer demographics and preferences.
The right location could be the deciding factor of success for your business. California has specific location requirements for dispensaries, such as a minimum distance (600 ft)  from schools and other sensitive locations.
Entrepreneurs should consider accessibility, visibility, and proximity to their target market.
Insurance Requirements for a Dispensary
Insurance is essential for protecting a dispensary from financial and legal risks. California requires dispensaries to have several types of insurance coverage, including general liability, product liability, and workers' compensation.
Note: The state of California offers license status inquiry of insurers/brokers operating in the area. To ensure you're headed in the right direction, check the license of your insurance company before buying a policy.
Coverage limits for each type of insurance can vary based on the dispensary's specific needs and risks. The costs associated with insurance can also vary depending on the:
State-mandated insurance
Business Size
Your coverage limits
Type of insurance you need
No. of legal cannabis licenses you have
Your level of experience
Claims history
Costs of Opening and Running a Dispensary
| | |
| --- | --- |
| License and permit fees | $4,000 and $120,000 |
| Startup Costs | $50,000 to $100,000 |
| Ongoing Cost | $30,000 and $70,000 per month |
| in Taxes and Fees | 15% sales tax |
Resources for Potential Entrepreneurs in California
Industry Experts in California
Attorneys
Accountants
Experienced Dispensary Owners
FAQs
What are the qualifications for a CAURD license?
To qualify for a CAURD (California Bureau of Cannabis Control) license, you must be at least 21, have a clean criminal record, and meet other residencies, ownership, and sufficient funds requirements. Specific requirements vary depending on the type of license you are applying for.
How much does it cost to open and run a dispensary?
On average, opening a dispensary in California costs between $80,000 to 250,000, while ongoing expenses are expected to pay between $30,000 to $70,000.
Besides, the cost of opening and running a dispensary can vary widely depending on location, size, and the type of products you plan to sell. Costs include licensing expenses, rent, supplies, stock, and employee salaries.
What are the location requirements for a dispensary?
The location requirements for a dispensary vary depending on local regulations. Dispensaries must be located at least 600 feet from schools and other sensitive areas in California. Local zoning laws may also place additional restrictions on the location of dispensaries.
What types of insurance policies are required for a dispensary?
Dispensaries are typically required to carry several types of insurance policies, including
General liability insurance,
Product liability insurance
Commercial property insurance,
Workers' compensation insurance.
Can I apply for a dispensary license if I don't meet the qualifications for a CAURD license?
No, you must meet the qualifications for a CAURD license to apply for a dispensary license in California. This includes passing a criminal background check, meeting residency and ownership requirements, and showing financial security.
How long does it take to obtain a dispensary license?
The time it takes to obtain a dispensary license can vary depending on factors such as
the type of license you are applying for,
the completeness of your application,
the number of other applications being processed.
Generally, the process can take several months or more.
What are the regulations for advertising a dispensary?
Advertising regulations for dispensaries vary depending on the state and local laws. In California, dispensaries must follow strict rules regarding the content and placement of advertisements. Advertising must not be targeted at minors or include false or misleading information.
Can I have more than one dispensary location?
You can have multiple dispensary locations in California, but each location requires a separate license and must meet all local and state regulations.
In a Nutshell
Opening a dispensary in California can be a complex process, but with careful planning, research, and attention to detail, it can turn into a rewarding business.
From considering the licensing process, financing your business, and developing a solid business plan, to complying with regulations, there are many essential steps to consider.
We hope our comprehensive article has given you complete insight if you are considering opening a dispensary in California. Feel free to contact us in case of any further information. Good luck!
References