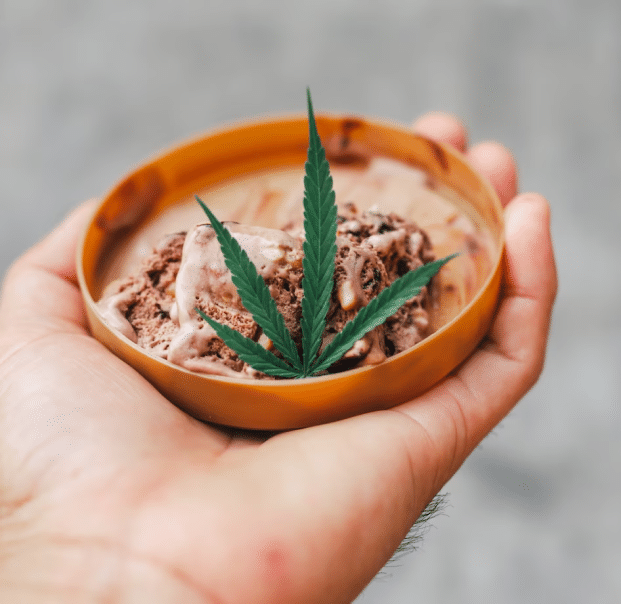 How to Get a Cannabis License in Delaware
Discover the step-by-step process of obtaining a cannabis license in Delaware. Learn the requirements, regulations, and key considerations to secure your license in this comprehensive guide.
Amidst the ever-expanding cannabis industry in the US, Delaware emerges as a state full of promising opportunities for potential entrepreneurs and business owners.
As Delaware fully embraces the legalization of both medical and recreational cannabis, it's an exciting time to venture into the state's cannabis market.
However, the real challenge begins with obtaining a cannabis license in Delaware. If you wish to tap into the state's rapidly growing cannabis market, it's crucial to understand the intricacies of the process.
This article breaks down the steps to help you understand the requirements and procedures necessary to acquire a Delaware cannabis license. Let's begin!
Cannabis License Regulations in Delaware
Delaware is known to have taken gradual steps to implement marijuana initiatives over the years. Ever since the passing of the Delaware Medical Marijuana Act, the state has taken further steps to facilitate the consumption, distribution, and sale of cannabis.
The state first legalized medical marijuana in 2011, but it took another four years until 2015 for the first dispensary to be established in the state.
In April 2023, the state joined the ranks to become the 22nd state to legalize recreational marijuana, marking another notable step forward in the journey.
According to a report by BDS Analytics, Delaware's medical cannabis market is expected to reach $32 million by 2024, with more dispensaries opening in the state. These forecasts indicate the potential for some lucrative economic opportunities in Delaware's cannabis industry in the coming years.
Currently, there are five Compassion Centers providing access to medical cannabis for patients within the state. The regulation of cannabis business licensing falls under the jurisdiction of the Office of Medical Marijuana (OMM) under the Delaware Department of Health and Social Services (DHSS).
The different types of cannabis licenses in Delaware include:
Cultivation
Manufacturing
Retail
Testing Facility
Note: Each license type has its specific requirements and associated fee. It is crucial to have a thorough understanding of the regulations applicable to your desired license before heading on to the application process.
How to Obtain a Cannabis License in Delaware?
Obtaining a cannabis license in Delaware can be pretty taxing, but adhering to the regulations can minimize the complications along the way. Here are the essential steps one must take to successfully secure a cannabis license in "the First State":
Research and Prepare
When obtaining your cannabis license, the most crucial step is to conduct comprehensive research and meticulously prepare for the application process. Here are some key factors to keep in mind during the research phase:
Eligibility Criteria
To qualify for a cannabis business license in Delaware, applicants must be at least 21 years of age and provide a state's residency proof. Plus, different zoning regulations may apply in areas you want to operate.
Ensure compliance with these regulations before moving ahead with the application.
It's best to thoroughly read through the eligibility criteria set by DHSS to avoid any inconveniences or legal issues down the line.
Note: The eligibility requirements vary for both social equity and micro business license applicants. 
Background Checks
Additional requirements, such as background checks or security plans, may need to be submitted alongside your application. These requirements also depend on the specific type of license you opt for. Background checks may also encompass criminal history records and other financial investigations.
Application Timeline
Next, allocate sufficient time to familiarize yourself with the application timeline specific to Delaware and arrange your preparations accordingly. The best way to do so is to keep track of any important dates, deadlines, or notifications provided by the regulatory authorities.
Associated Fees
It's essential to stay informed about the costs involved in the process of securing your cannabis license. The license fee varies depending on the type of license, while the application fee remains the same for all types and categories. Here's the fee summary:
$5,000 non-refundable application fee ($1,000 for social equity and $3,000 for microbusiness)
Retail License Fee – $10,000 biennially
Testing License Fee – $10,000 biennially
Cultivation License Fee – $2,500 – $10,000 biennially (based on plant grow canopy area)
Product Manufacturing License Fee – $10,000 biennially
Note: Review the fee structure outlined by the authorities beforehand to avoid running into issues later in the process. 
Develop a Solid Business Plan
Once you have a clear understanding of the requirements for your cannabis business, the next step is to develop a thorough and comprehensive business plan.
A solid business plan should include the following:
A thorough outline of your business
Organizational Structure
Target Audience
Sales and Marketing Strategy
Security Measures
Financial Projections
Competitor Analysis
Compliance Strategies
Pro Tip: You can avoid any potential loopholes in your business plan by curating a bulletproof risk management plan supported by adequate insurance coverage. 
Assemble the Necessary Documentation
After developing a rigid business plan, you need to gather the necessary documents required to obtain your license. This can be a time-consuming process, and the documentation requirements may differ depending on the type of license you're seeking.
Here's a checklist of the general documents you will need for the Delaware Cannabis License Application:
Proof of Identification (e.g., driver's license, passport)
A business license from the Delaware Division of Revenue
Certificate of Occupancy compliant with the local zoning regulations
Tax Documents
Security plan and documentation pertaining to physical security measures
Seller's Permit from Delaware Department of Finance
Local permit from the respective county or city authorities
Financial Statements
Business Plan
Systemized Security Plans and overlays
For better insights about the required documents, check out state-by-state application requirements.
Submitting the Application
Once you have gathered the necessary documents, you can head on to submit your license application.
The Delaware Marijuana Control Act became law in April 2023. Hence, the state is expected to begin accepting license applications from May 2024 onwards.
Also, the issuance of cultivation licenses is anticipated to begin in June 2024, product manufacturing licenses in July 2024, and retail and testing licenses later in October 2024.
Moreover, the state will issue licenses on a merit-based scoring system. Your application will be carefully evaluated against other candidates, and the highest-scoring applications will be granted the cannabis license.
Hence, successful completion and submission of the cannabis license application in Delaware will require close attention to detail and strict compliance with the specified deadlines. This implies that you must ensure utmost perfection before ultimately submitting your application.
Here's a quick guide to help you through the reviewing process:
Check to see if all the documents are up-to-date
Double-check all the sections and entries
Highlight your skills relevant to the cannabis industry
Make sure your business plan encompasses all the necessary details
Outline your strategies for positively impacting the local community
Review your application for any errors, and proofread it thoroughly.
Submit the application before the deadline
Note: All licenses are expected to last for about 2 years. 
Application Review and Compliance Inspection
Securing a cannabis license in Delaware requires fulfilling all the requirements and regulations established by the Delaware Division of Public Health. These requirements include getting zonal approval for your cannabis venture, meeting security and employee training criteria, and abiding by the record-keeping regulations.
It is equally essential to adhere to Delaware's standards for the packaging and labeling of cannabis products. Applicants must also ensure that areas such as security, inventory management, and sanitation comply with state laws and other safety standards.
After submitting the application, the Office of Medical Marijuana will closely examine your details and conduct a comprehensive evaluation of your submitted application. This may include an on-site inspection of your desired business location.
Note: The OMM reserves the right to request further information or documentation during the review process.
Receiving the Final Application
Upon receiving the application, the OMM (Office of Medical Marijuana) will decide whether to proceed with your license application. If approved, you will receive a provisional license subject to a final inspection before obtaining the final license.
The entire process may take a few months to complete. Once your license is ready, you must pay the annual fee to operate your Delaware cannabis business with a final license!
Remaining Compliant with Delaware Regulations
Adhering to Delaware regulations and license conditions is crucial for cannabis businesses, even after getting their hands on the final license. In addition to ensuring all legal requirements are met, this also builds customer trust and saves you from penalties, suspension, or revocation of your license.
To do so, businesses must thoroughly understand Delaware regulations, conduct internal audits, provide employee training, and keep track of any updates from regulatory bodies.
Expert Tip: If you're new to the cannabis market, seeking professional assistance might prove to be a huge plus in your journey forward! 
Final Thoughts
Obtaining a cannabis license in the state might be daunting. But with the right guidance and adherence to the regulations, you can walk through the complexities and earn your cannabis license in Delaware.
The key is to keep an eye out for the updates, and you're set to enter the thriving cannabis market!