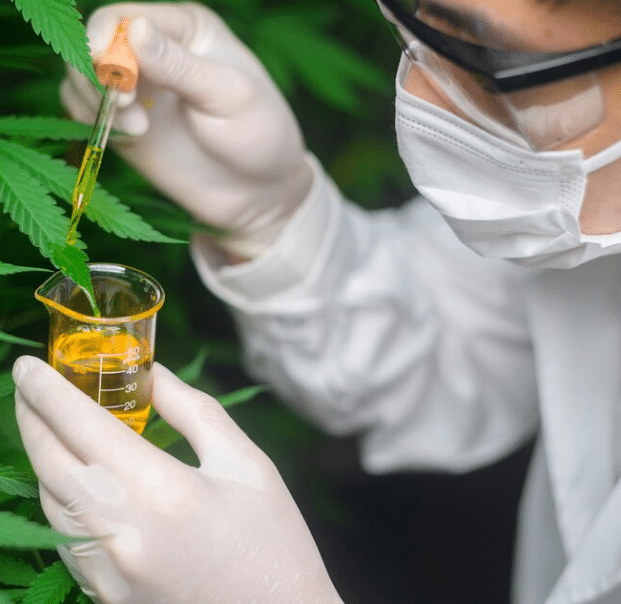 How to Get a Cannabis License in Alaska
Learn how to obtain a cannabis license in Alaska and stay compliant with regulations. Step-by-step guide for successful application.
The cannabis industry in Alaska has been thriving since its legalization in 2015, providing entrepreneurs and business owners with a promising opportunity for success. However, the complex licensing process can be a little tricky to navigate.
This article is a deep dive into the process of obtaining a cannabis license in Alaska. So, keep reading to find out all the regulations and requirements necessary to set up your cannabis business in the Last Frontier.
Cannabis License Regulations in Alaska
The Alaska cannabis market has grown rapidly since 2015, evident by the $119 million it generated through excise taxes. Owing to its massive growth, all commercial activities are heavily monitored by the Alaska Marijuana Control Board (AMCB). This board is responsible for controlling the cultivation, manufacturing, selling, and testing of marijuana in the state.
All Alaskan cannabis businesses require a valid license issued by the AMCB to operate in the state.
Currently, the state has six types of marijuana establishment licenses.
Limited Cultivation Facility
Standard Cultivation Facility
Marijuana Concentrate Manufacturing Facility
Marijuana Product Manufacturing Facility
Retail Marijuana Store
Testing Facility
Business owners can own multiple licenses at one time. However, there is one exception to the rule— the testing facility license. This means that individuals operating a testing facility can't simultaneously hold licenses for retail, cultivation, manufacturing, or other cannabis-related establishments.
Local governments can also limit the number of marijuana licenses an individual can hold at a time. So, check with your local government and find out the limit on cannabis licenses.
How to Obtain a Cannabis License in Alaska?
Obtaining a cannabis license in Alaska can be a little tricky, but it is certainly doable. A step-by-step guide for getting a cannabis license in Alaska is mentioned below:
Note: Since there are six different types of cannabis licenses in Alaska, some of the steps may differ for each one. So, check the AMCB website when applying for your license. 
1. Research and Prepare
The first step of your licensing journey is thorough preparation and research. Familiarize yourself with the application process and its requirements, ensuring you understand each step involved.
It's essential to gather information on licensee eligibility criteria, including residency permits and background checks.
In Alaska, the laws and regulations regarding commercial cannabis may vary among different cities and counties. So, researching the local jurisdiction to determine whether commercial cannabis activities are permitted in your area is essential.
You must also obtain all the necessary local permits and approvals before initiating the next stages of your Alaskan cannabis license application.
2. Develop a Solid Business Plan
Developing a thorough and detailed business plan is important to ensure the success of your cannabis business. Here are a few things to include in your comprehensive plan.
Company Description and Branding— This includes providing a clear and apt description of your company and its uniqueness in the Alaska Cannabis industry.
Operating Agreement and Organizational Structure— This refers to the legal structure of your business and defines the roles and responsibilities of all the team members.
Market Analysis— A thorough analysis of the Alaska cannabis market will help to identify target demographics, market trends, and potential competitors.
Sales and marketing strategy— This covers your marketing strategy and plans for attracting customers.
Financial projections and Budgets— This includes creating budgets and cash flow projections.
Security measures— Safeguard your business by taking all the necessary security measures,
Team Management and Organization— Describe your business' management structure, including the team members and their roles.
Risk management strategies— Identify the potential risks in the Alaskan cannabis industry and find strategies to deal with them.
Compliance strategies— Ensure you're up to date with the latest compliance obligations in the State and follow them.
Note: It's highly advisable to seek professional legal and business assistance when developing your business plan as a beginner to maximize your chances of success. 
3. Assemble the Necessary Documentation
Applying for an Alaska cannabis license requires considerable time and effort. The process has several steps, and you'll need to submit fingerprints of all persons with financial interests, an operating plan, proof of notifying the city council about the proposal, and much more.
Here's a general list of documents you must submit to get a cannabis license in the state.
Online Application
Application Certifications (Form MJ-00)
Marijuana Establishment Operating Plan (Form MJ-01) 
Premises Diagram (Form MJ-02)
Local Government Notice Affidavit (Form MJ-08)
Public Notice Posting Affidavit (Form MJ-07)
Publisher's Affidavit
Statement of Financial Interest (Form MJ-09)
Proof of Possession of Proposed Premises
Fingerprint Cards
Entity Documents
Fingerprint Fees
Application Fee (approximately $1,000 for a license).
Based on the type of license you choose, you may need to submit additional documents. Mentioned below are the additional items you must submit for your license application to be reviewed by a Licensing Examiner.
1) Retail Marijuana Store Applications
Retail Marijuana Store Operating Plan Supplemental
Food Safety Permit
2) Standard/Limited Marijuana Cultivation Facility Applications
Marijuana Cultivation Facility Operating Plan Supplemental
3) Marijuana Product/Concentrate Manufacturing Facility Applications
Marijuana Product Manufacturing Facility Operating Plan Supplemental
Food Safety Permit
4) Marijuana Testing Facility Applications
Marijuana Testing Facility Operating Plan Supplemental
4. Submitting the Application
After assembling the required documents, you can fill out and submit your application to get an Alaska cannabis license.
You can fill out your online application from the Marijuana License Application page. Select the "Initiate Marijuana License" option. This will open the myAlaska page, and you must log in with valid credentials or create a new account.
After this, simply enter your Alaska business license number and generate a new license application. The AMCB has released detailed video tutorials on filling out the application. You may also check them out before applying.
The application for a new marijuana license will include your personal details (name, mailing address, social security number, etc.) and business information (business name, sole proprietorship or partnership, etc.).
When initiating a new marijuana license in Alaska, you must also provide public notice of the application. This involves the following steps:
Post a copy of the public notice form at the proposed licensed premises for ten days. You must also display the copy at another conspicuous nearby location (bulletin board, grocery store, post office, etc) for ten days.
Publish an announcement in a newspaper once a week for three weeks consecutively. If there is no newspaper in your area, you can opt for broadcasting the announcements on a radio station that serves the local area
You must send a copy of this public notice to the local government and community council.
The public notice form should include the following information,
Applicant's name
The name and location of your chosen premises
The license or endorsement type applied for
A statement stating that the public can submit comments or objections to the board.
After successfully completing the public notice process, the next step in the license application process is to fill out supplemental forms for your specific license type. These forms may include your operating plans and various affidavits. Then, submit the fingerprints and fees to complete your application.
Applying for a cannabis license in Alaska is a detailed and comprehensive process. So, make sure to complete it with maximum care and accuracy. Take your time and double-check all your information to avoid errors.
Remember, a well-prepared application will reflect your commitment to compliance and professionalism, making it more likely to get accepted.
5. Application Fee
You will need to pay two types of fees to get your license.
The first is the Application Fee costing $1000 for all types of licenses.
The second is the license fee. It differs based on the type of license you opt for.
Here is the license fee for the different types of cannabis licenses in Alaska.
Retail Marijuana Store Applications— $5,000
Limited Marijuana Cultivation Facility Applications— $1,000
Standard Marijuana Cultivation Facility— $5,000
Marijuana Concentrate Manufacturing Facility Applications— $1,000
Marijuana Product Manufacturing Facility Applications— $5,000
Marijuana Testing Facility Applications— $1000
6. Application Review and Compliance Inspection
After you submit your application, the Alaska Marijuana Control Board reviews it thoroughly to assess its completeness and compliance with regulations. During this stage, you may be requested to submit additional documentation or information to evaluate your application further.
This whole reviewing process can take a few months. After the AMCB has deemed your application complete, you must follow another list of steps. This includes passing a METRC training class, getting a marijuana handler permit, and registering to pay the excise taxes.
Before obtaining your license, you will also undergo compliance inspections by the (AMCB) and other relevant agencies. These inspections ensure that your business and its operations align with state regulations, laws, and safety standards. Areas such as security measures, sanitation, record-keeping, and inventory management, may also be examined to ensure compliance.
To pass these inspections and get your license, you should have a comprehensive understanding of state and county cannabis regulations and ensure your business follows them.
Regular internal compliance audits help in identifying and addressing areas of non-compliance within your operations. Through these audits, you can fix any issues before the official inspections take place and increase your chances of passing the compliance assessments.
Maintaining open and ongoing communication with the AMCB throughout the licensing process is also vital. It is essential to promptly respond to any inquiries or requests for additional information from the AMCB and keep them posted on any developments and changes to your application.
7. Receiving the Final Application
Once your application has been reviewed and the inspections are complete, you will get your license! You can now operate as a fully functional marijuana retailer!
Remaining Compliant with Alaska Cannabis Regulations
Even after obtaining your final license, it is essential to maintain strict compliance with state regulations. Failure to do so can have severe consequences, including heavy fines and potentially losing your license.
Here are some common compliance measures you should remember while running your marijuana business.
Regularly updating and maintaining Alaska's cannabis tracking system, the Metrc, to ensure that the information on your products' movement is up-to-date.
Notification of incidents like theft and criminal activity
Adhering to the specific regulations regarding product testing, packaging, and labeling.
Maintaining sufficient insurance coverage for your cannabis business.
Compliance with inventory requirements.
Implementing robust security measures such as surveillance and alarm systems.
Compliance with all record-keeping regulations in Alaska
Lastly, you should stay updated on AMCB's compliance requirements to ensure your cannabis business follows any new regulatory changes.
Conclusion
Obtaining a cannabis license in Alaska requires comprehensive understanding of the licensing process, thorough preparation, and strict adherence to regulations.
Following the steps outlined in this guide and seeking professional advice, you can successfully get your license and build your cannabis empire in Alaska.
Remember to stay insured and up-to-date with the latest compliance regulations to keep your business booming.
So, apply for your Alaska Cannabis License today and get going on this exciting journey!