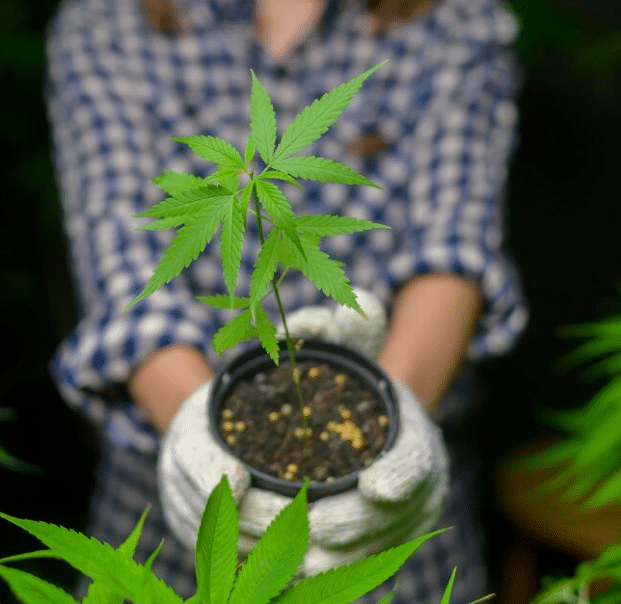 Cannabis Longevity: How Restructuring Might Improve Your Long Game
Achieving cannabis longevity might require some thinking outside the box — perhaps even restructuring your company. Here's an example of a canna-business who made it work for them.
Sometimes even the best-laid plans don't work out. When it happens in business, you have two options: you can restructure or give up. The cannabis industry is certainly no stranger to the necessity of changing things up. And sometimes, having to do so can be a blessing in disguise. Restructuring may be exactly what a business needs for cannabis longevity.
The Need for Restructuring in the Cannabis Industry: The Item 9 Labs Case Study
A great example of a company that's made a pivot in business through restructuring is Item 9 Labs. The Arizona-based company is a vertically integrated cannabis company that, like many others in the industry, was having profitability problems. In December 2022, the company made the challenging decision to lay off 20% of its employees to reduce expenses, but it wasn't enough to move the needle. In March 2023, Item 9 Labs announced it was restructuring.
This restructuring saw key persons on the Item 9 leadership teams step down from their roles, including the CEO, Chief Legal Officer (CLO), and Board Director. The previous CEO stepped into a strategic advisor role, the chair of the board stepped up as CEO, and the duties of the COO expanded. They also appointed a new strategic advisor. In addition, Item 9 continued cutting costs, reducing expenses by $3.5 million.
It's a lot of changes in a short amount of time, but you can't delay when you're striving for profitability. Restructuring can help bring a fresh perspective to a struggling team. Identifying people in positions where their skills are not fully utilized and moving them into new roles can bring a breath of fresh air.
The Pillars of Successful Restructuring: Executive Shakeup and Expense Management
Restructuring an existing company is a challenging task. Two main pillars of a successful restructuring are executive shakeup and expense management. Don't let the brevity fool you — the execution is the hardest part.
An executive shakeup is a massive undertaking. People can bring their passion to work every day and still not be in the right role for their skills, which hurts the entire team. The higher up the ladder someone is when they're in the wrong role, the bigger the ripple effect. Item 9 understood this, as evidenced by the changes in their CEO role.
As a result, their previous CEO stepped down and into a new role as a strategic advisor. The interim CEO of Item 9 Labs was previously the chair of the board of directors, so he brings a wealth of existing knowledge on the business, which is key for not slowing business down. Whether he will remain in this role as the permanent CEO is unknown. Whatever the reasons for this decision internally, it highlights the importance of keeping on the right people and finding the right roles for them.
The CEO role was just one of many that changed during the restructuring. The CLO and the board director also stepped down from their roles, and two new strategic advisor positions were created. These changes have shuffled responsibilities around, reducing redundancies to streamline operations.
Expense management is the other key piece of restructuring. Moving people into different roles makes no difference if the balance sheet remains unbalanced. Item 9 has been working on reducing its expenses for months, as evidenced by the reduction of its staff, but the restructuring went a step further in cutting operational costs. The release did not detail how exactly Item 9 cut $3.5 million in expenses, but it will likely make a difference.
Strategies for Debt Restructuring and Increasing Profit Margins
One more crucial piece of Item 9 Lab's restructuring was mentioned in its press release — the company was in talks with its lenders to restructure existing debt.
The cannabis industry's inability to pay bills on time is infamous, but it's understandably hard for a company with no money to pay bills at the end of the month. But this is detrimental to any long-term business: a company must pay its creditors. And the more debt is left unpaid, the more interest accumulates, increasing payments and perpetuating a cycle of unprofitability.
Item 9 Labs acknowledged this by bringing existing and prospective lenders together to discuss restructuring outstanding debt to reduce interest payments and "clean up the balance sheet," as the company said.
Of course, the easiest way to do this is to have more monthly incoming money, which Item 9 also works on. The COO said in a statement that it is working to reduce the cost of outsourced materials and refining processes in the seed-to-sale pipeline to give the end consumer a high-quality product at a lower price but sold at higher volumes.
Expansion and Future Goals: Aiding Longevity Through Calculated Growth
Restructuring is just one step on the long road to success in the cannabis industry. Item 9 Labs is banking on future success via strategic acquisitions and domestic expansion: the company is in talks with Canada-based company Sessions Cannabis. The move requires a lot of capital and creative funding to get there.
Clearly, Item 9 Labs has big goals for the future — as does every canna-business in the industry today. Achieving these goals takes time, patience, and a willingness to create and change things when needed. The most successful business owners in any industry know when to admit things aren't working and aren't afraid to shake up the status quo.
Whether these changes will catapult Item 9 Labs to success remains to be seen. Still, every business owner in the industry should learn the importance of restructuring to achieve profitability, scalability, and cannabis longevity in this dynamic industry.
_
Protecting your cannabis company can seem confusing; however, we're a full-service insurance brokerage working with carriers worldwide to offer you the best coverage possible. We're here to help! Please reach out to us today by emailing [email protected] or calling 646-854-1093 for a customized letter of commitment or learning more about your cannabis insurance options.