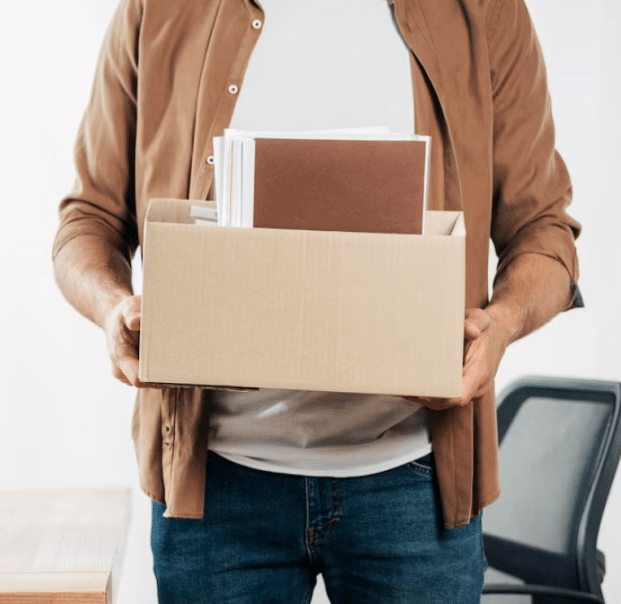 Layoffs in Cannabis — What to Expect in 2023
Cannabis layoffs have increased lately, from small cultivators to massive MSOs, calling leaders to navigate with lean operations and lots of positivity. Here's what to expect in 2023.
It's not all sunshine and high times in the cannabis industry. Things have been rocky for plant lovers lately, with wholesale prices plummeting, funding drying up, and stagnation of movement at the federal level. And now, the layoffs are rolling in. 
Colorado is the latest state to report cutting the cannabis workforce. A downturn in employment in any industry is complex, emotional, and hard to navigate. But it's also when true leaders reveal themselves through how they handle challenging situations. 
Making Sense of the Cannabis Employment Landscape 
Colorado once represented the frontier of the cannabis industry. But in April, High Times reported that a staggering one-third of the workforce had been let go. And it's not the only state seeing layoffs. MJBiz reports that overall, cannabis industry employment decreased by 2% in 2022, despite seeing an increase in sales. 
Many large organizations have also had to let people go in recent months. Big names in the industry like Trulieve, Cresco, Columbia Care, and Curaleaf also downsized their staff in 2022 — Trulieve by an astounding 16%. Tech platforms like Weedmaps and Leafly have also seen staff reductions recently. 
Understanding the Reasons for All the Layoffs 
A big reason for the spike in cannabis layoffs is profitability — or lack thereof. Prices in Colorado's cannabis market are down 61% from 2021, and sales are down 30%. Price compression makes it more challenging than ever to make a dollar in cannabis, and people in all parts of the industry are feeling the squeeze. A contraction like that has ripple effects, and people on the frontlines of cannabis companies are often the first ones to pay the price.
Another factor is regulations that increase the price of legal cannabis. Sliding scale potency and excise taxes raise product prices and drive budget-conscious consumers to the black market. Combine these with a general high cost of doing business and an utter lack of liquidity in cannabis capital, and you've got a recipe for cannabis layoffs. 
Considerations for Cannabis Companies Amid Downturns
It's always a challenging choice when you need to let people go. But one thing you may have yet to consider is your liability in doing so. Hurt and disgruntled employees can file lawsuits alleging wrongful termination, discrimination, or breach of contract. 
One thing to check is whether your cannabis insurance has you covered. Employment practices liability (EPL) is the coverage that responds when past employees file lawsuits. While a suit may be baseless and filed from a place of emotion, you still have to cover defense costs — unless you have EPL insurance. 
Common cases EPL covers are: 
Discrimination

Sexual (or another workplace) harassment

Wrongful termination

Failure to employ or promote

Breach of terms of an employment contract

Negligent evaluation

Wrongful discipline, bullying

Wrongful infliction of emotional distress
Downsizing can be an emotional and vulnerable time for employees. How you handle unexpected departures can set the stage for how your employees take it — whether they ask for a letter of recommendation or file a lawsuit. And having the right cannabis insurance policies in your back pocket can help you sleep easier at night, even in challenging times.  
What to Expect From the Cannabis Industry
Unfortunately, it doesn't look like the downsizing of the cannabis industry will stop this year. The pandemic was an unexpected boon for the cannabis industry, and in the years since, growth has stagnated. Investors have pulled back funding, and projected revenue targets have been missed by miles. To try to hit profitability, changes had to be made. The trickle-down effect was unstoppable once word of layoffs at the multi-state organizations got out.    
Investing
There's also more competition than ever, but wholesale prices for the plant have plummeted. Licenses have opened up in more states, but regulations and taxes keep the illicit market appealing to consumers. Cannabis was once thought to be a green rush, but investors have pulled back and begun to look elsewhere, limiting financial options for new businesses. 
Inflation
And things outside of the industry aren't helping either. Inflation, rising interest rates, and a general sense of unease around economics are all factors that play into the current instability of the cannabis industry. Whispers of a possible recession have everyone tightening the purse strings, which includes cannabis consumers. 
Revenue Growth
But it's not all bad news. Some organizations like MariMed, Ayr Wellness, and Ascend Wellness Holdings have added staff over the past year. And Colorado's Governor's Office of State Planning predicts a 16% growth in cannabis revenue in 2024. 
Whether or not cannabis layoffs will continue through this year into next is still up for debate – and industry experts aren't in agreement. A large amount of volatility in the factors that affect cannabis means it could still go in either direction. It would be best if you had a lean operation and a lot of positivity to stay strong in the cannabis industry over the next few months.  
_
Protecting your cannabis company can seem confusing; however, we're a full-service insurance brokerage working with carriers worldwide to offer you the best coverage possible. We're here to help! Please reach out to us today by emailing [email protected] or calling 646-854-1093 for a customized letter of commitment or learning more about your cannabis insurance options.