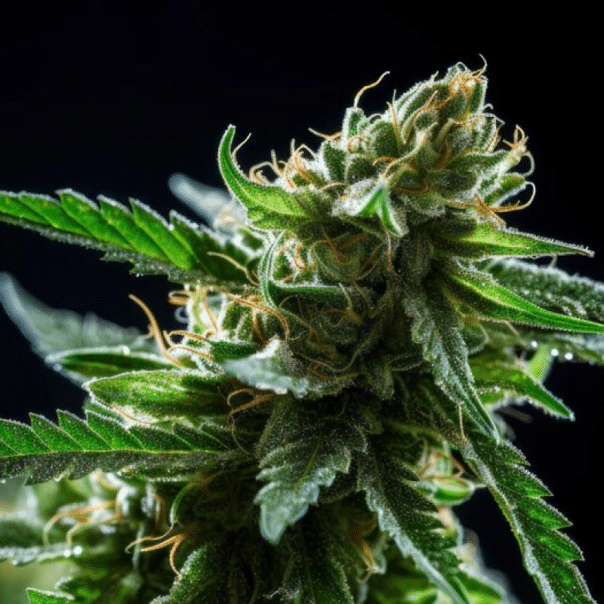 7 Tips to Nurture Positive Relations With Cannabis Investors
Cannabis investors look for specific elements in the companies they support, but how can canna-businesses foster positive relationships with investors? We have the answers.
Landing an investment is a challenge that many cannabis companies face while growing. But the work isn't over once the deal is signed — a successful investor/business relationship is an ongoing process. Cannabis businesses must take care to nurture this relationship, or may find themselves facing a disgruntled investor — or worse, severed with a lawsuit. Here's how you can create and maintain a positive relationship with your cannabis investors.
Cannabis Investors: Understanding the Landscape
The past few years have taken a toll on cannabis investments. Investors were bullish on the cannabis industry as recently as 2021, but the past few years have seen higher levels of economic turbulence, both inside the cannabis industry and out. Mergers and acquisitions are down and private equity firm investing financing fell 60% between 2021 and 2022. With a presidential election year impending, uncertainty is everywhere about the federal government and the legal cannabis industry.
All of this makes positive relationships with your cannabis investors incredibly important — because venture capital funds aren't easy to replace. Investors who were once immersed in the green rush are now wondering just where their money is going — as evidenced by a few recent lawsuits.
Real-World Case Studies: Cannabis Companies Sued by Investors
Souring relations with investors seem to be plaguing some of the larger names in the industry of late. In March of 2023, Canadian cannabis company Tilray reached a settlement agreement with a disgruntled investor to the tune of nearly $40 million dollars. The investor filed suit alleging "breaches of fiduciary duties, unjust enrichment, and waste of corporate assets, and violations of the Securities Exchange Act of 1934," In short, the suit alleged that Tilray misled investors about the value of its inventory, gross margins, and future projections, hinging on shady deals to prop up stock prices.
But Tilray isn't the only big industry name popping up in investor lawsuits. Cookies, a brand that took customers by storm, has faced three lawsuits in 2023 filed by investors. The exact details vary from case to case, but all of the investors filed on the basis that Cookies had misled them into business deals and misappropriated funds to intentionally line their own pockets, at the expense of investors. One of the cases was settled out of court in May, but the other two are still pending.
Tips for Establishing Positive Relations With Cannabis Investors
A lasting relationship with cannabis investors (or really, any kind of investor for that matter) is built on a foundation of trust. This trust must go both ways, but it often falls to cannabis entrepreneurs to take proactive steps to establish trust. How can you do this?
1. Establishing a Foundation of Transparency
Investment is a mutually beneficial relationship, but when (hundreds of) thousands of dollars are on the line, even the most seasoned venture capitalists can be wary. Establishing clear channels of communication goes a long way toward establishing trust.
No investor moves forward in a deal they don't feel comfortable with, and regularly sharing financial reports, disclosure practices, and maintaining conservative financial projects helps keep everyone on the same page. Cannabis investors want to know where their money is going, so transparent accounting practices are a must.  You may even consider opening your books to third-party audits to show your commitment to transparency in your partnership.
This was one of the main complaints in the lawsuit against Canadian giant Tilray; the filing investor alleged he was misled about the value of their books. The same is true for Cookies, where multiple investors allege that back-door deals were made with companies owned by the executives of Cookies.
2. Compliance as a Cornerstone in the Cannabis Industry
The cannabis industry is myriad in regulations. At the federal, state, and municipal level, cannabis companies and ancillary businesses must remain in compliance. This can be a massive task for an already busy business owner, but it must be prioritized — there are no shortcuts to compliance. No investor wants to put money on the line only to find out that the greatness of an idea has been gambled with by ignoring packaging regulations or testing standards.
The industry need only to look at the meteoric rise and fall of multistate operator Green Growth Brands to understand this. Green Growth was once one of the biggest brands in the industry but has since fallen under the weight of unpaid debts, fraud allegations, and failed mergers.
Understanding and adhering to securities laws and regulations is a necessary task for every cannabis business. This can be made easier by implementing internal controls to ensure compliance at every stage and creating a culture of accountability from the top down.
3. Regular and Open Communication
The wheels can start to fall off when communication channels go silent for too long. Scheduling regular shareholder updates and meetings means everyone feels like they're kept in the loop. Whether you make these meetings monthly, quarterly, or bi-annual is based on your business and investors — a consistent cadence is the most important part.
But you don't have to wait until the end of the quarter to communicate with your cannabis investors. Creating digital communications like investor newsletters or metric reports keeps your business top of mind for your investors and fosters trust and transparency.
4. Addressing Investor Concerns Proactively
Letting concerns fester for too long is a surefire way to create discontent with an investor (in cannabis or otherwise.) Creating a way for investors to share feedback and concerns when they first arise is the best way to head this off. Don't make it a neglected complaints box — implement a mechanism that you can effectively respond to, so your investors don't feel ignored.
Setting the proper expectations is important for avoiding future issues. Creating realistic, even conservative projections ensures you're not over-promising and under-delivering in a volatile market. Your investors need to understand the pulse of the industry, and providing insights and forecasts helps them frame it properly.
In Tilray's case, the company set wildly unrealistic projections about future profits, leaving investors befuddled and frustrated when gross margins fell from 55% to 31%.
5. Building a Relationship Beyond the Numbers
Investment is about venture capital — cold hard cash, But your relationship with your cannabis investors doesn't have to be cold or hard. Just as you aim to connect with your customers on a human level, so too should you aim to connect with your shareholders.
This is easiest done by engaging with the right investors from the start. You always want to partner with an investor who will fit into your company culture. If you're a sustainable, sun-grown cannabis brand, you likely won't fit with a metrics and potency-driven investor. The best cannabis investment relationships are built on a foundation of shared values. This allows your investors to become a part of your company culture. Knowing when to include your investors in the decision-making process can go a long way toward building a lasting relationship.
6. Crisis Management Strategies for Cannabis Businesses
Once investment is a part of your business strategy, it also needs to be a part of your risk management plan. Crisis can and do arise unexpectedly and you need to be prepared to move quickly internally if an unexpected investor relations crisis arises. How long will it take you to respond? Who will the point person for the media be? These are all problems that can be addressed in a risk management plan. Even if you created a risk management plan at the start of your business, it needs to expand as your business expands.
For Cookies, their crisis management strategy when being sued by investors has been deny, deny, and vehemently deny. Whether this is an acceptable strategy to you is your decision.
7. Legal and Insurance Safeguards for the Cannabis Market
Just as your risk management plan changes with business growth, so too should your insurance safeguards. Directors and Officers insurance is a lesser-known cannabis insurance policy for small businesses, but it's one that can make a big difference in your investor relations. D&O insurance is a policy that venture capital firms typically require businesses to have before investing, and it protects both sides.
Having a comprehensive suite of insurance policies creates financial safeguards, which is good for you, your business bottom line, and for investors. Cannabis insurance is an important piece of the investor puzzle.
Protecting your cannabis company can seem confusing; however, we're a full-service insurance brokerage working with carriers worldwide to offer you the best coverage possible. We're here to help! Please reach out to us today by emailing [email protected] or calling 646-854-1093 for a customized letter of commitment or learning more about your cannabis insurance options.