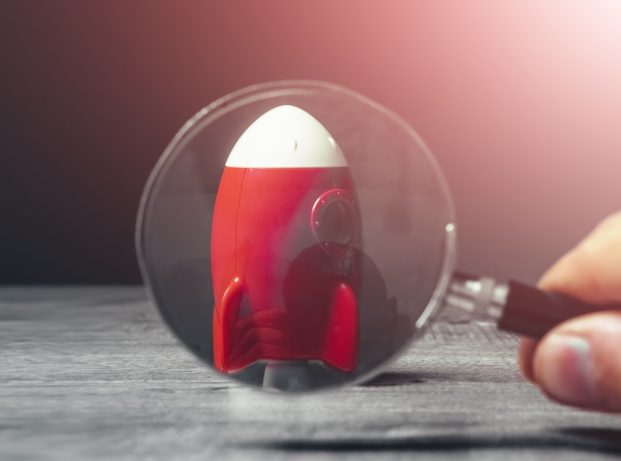 5 Overlooked Elements When Scaling Your Cannabis Dispensary
The fast track to scaling your cannabis dispensary isn't always clear-cut. Let's uncover elements some company leaders overlook during high-growth periods.
It's one thing to establish a business in the cannabis industry — it's a separate task to grow and scale your business successfully. While companies in new market states like New Jersey are just getting started, the cannabis industry moves quickly, and you need to be prepared to keep up while keeping your business afloat.
It's safe to say that cannabis is an industry like no other. Often, it takes leaps of imagination to make a business work; there are several tried and true tactics that aspiring business owners in immerging states (like New York and Oregon) should take note of to set themselves up for success. If you've found yourself at the point of no return to grow your business, there are a few things you need to keep in mind. 
5 Overlooked Elements When Scaling Rapidly
Striking a balance between business growth and sustainability is like walking a tightrope over Niagara Falls. If you come in too quickly, you won't be able to make it across, but if you take too long, you could get knocked off balance. 
What it takes to grow a business long-term often entails the least glamorous tasks any business owner can do. It's about processes, regulations, and risk management. And sure, it's not the most fun part of owning a cannabis business – but if you've come this far, these elements are worth the investment to keep you on the track to success. 
1. Retaining Top Talent
This tip isn't cannabis industry-specific; retaining top talent is a surefire way for a business to grow successfully in any niche, but it's crucial in cannabis. The cannabis industry is buffeted from all sides by changing laws, regulations, policymakers, and people who would instead return to prohibition days. Having knowledgeable, passionate employees who grow with the company is a boon to any CEO. 
Retaining your top talent is something all businesses have to navigate, but it's also the domino that can cause the rest of the tower to fall. Employees feel like their voices no longer matter, their feedback goes unheard, or the micromanaging of a boss grows as the company grows. But often, companies developing the fastest can't retain top talent because their company culture changes too quickly, or they can't maintain the culture that existed when top performers were brought in.
2. Employment-Related Issues
As your business grows, it demands more resources, which usually come in the form of employees. If you can retain top talent, it's because your processes are solid, you encourage feedback, and you have clear boundaries. But many companies, during a growth spurt, leave behind policy and limits in the pursuit of profit, which is detrimental to your long-term growth. 
Some companies are so focused on growth they forget to build the foundation their business needs to grow and remain stable. Having clearly defined and easily identifiable hiring, onboarding, offboarding, and HR processes makes everyone's jobs easier. Documents like an up-to-date employee handbook and internal policies aren't glamorous or fun — but they are essential.
If your company is losing its top talent, it's also likely to have high employee turnover — a sure sign that something is missing in your business foundations. An excellent approach is to complete a thorough risk management analysis to make sure your employment practices liability policy are up-to-date and adequate.
3. Lagging Infrastructure and Processes
We said it above, and we'll repeat it — elements for sustainable growth aren't glamorous, but having the proper process and backend infrastructure is essential. Your backend system and processes are the backbones of your business, but what works for a small or startup company often doesn't translate for a larger one. If your company has doubled or tripled sales in the past 10 – 12 months, there's a good chance your backend processes and software need an update. 
Sure, updating your CRM, transferring software systems, or hiring a managed service provider (MSP) isn't the stuff that makes people giddy – but it is the stuff that keeps your business running smoothly as you continue to scale. 
4. Regulatory Non-Compliance
When was the last time you read your state's regulations? (We know it's not the most fun task on your to-do list.) But working in cannabis requires discipline and passion — discipline to stay on top of the ever-evolving rules and regulations that come down from the municipal, state, and federal levels. 
Regulatory non-compliance is expensive, and it can come with some horrible PR. Being out of compliance isn't just bad for your long-term growth — it's bad for all aspects of your business, should regulators get a whiff of said non-compliance. Monitoring the regulations where you operate should be a regular part of business tasks — monthly checkpoints are a great place to start. 
5. Clouded Risk Management
Is your risk management policy up to date? High-growth companies can sometimes get lost in the thrill of the chase as they watch their sales numbers climb up and up or get distracted by trying to please stakeholders. But staying focused on where your company is and where you still want to go is vital to success. 
We know insurance isn't always exciting. But having an up-to-date risk management policy is the safety under the tightrope walker, the failsafe plan you have in your back pocket that you hope never to need, but sleep better because you have it. 
The three biggest risks dispensaries face are: 
Theft:

Like other retailers, cannabis dispensaries are vulnerable to theft (i.e., in-store, in-transit, and insider crime).

Property damage:

Without adequate protection, damage to equipment or buildings could add up to out-of-pocket costs. Whether it's an office fire or vandalism, dispensaries operating in a traditional brick-and-mortar space must protect their property and sustain business continuity.

Cybersecurity: As a retailer, cannabis dispensaries face many cybersecurity risks via their point of sale (POS) systems. Also, many dispensaries gather and store personal information, attracting hackers and cybercriminals.
The cannabis industry is where passion meets hard work — but it's important not to lose sight of the essential building blocks of a successful business in any industry as you navigate the specific and often world of cannabis. 
---
Protecting your cannabis company can seem confusing; however, we're a full-service insurance brokerage working with carriers worldwide to offer you the best coverage possible. We're here to help! Please reach out to us today by emailing [email protected] or calling 646-854-1093 for a customized letter of commitment or learning more about your cannabis insurance options.