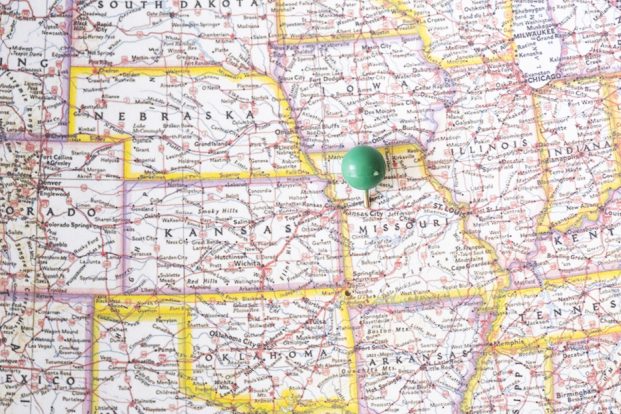 What Insurance Do Cannabis Multi-State Operators Need?
As more states come online, multi-state operators will expand their businesses rapidly. Here's what MSOs need to stay protected.
Multi-state operators (MSOs) in the cannabis space experience opportunities and challenges that other companies don't, from ever-changing state regulations to climate change. Yet, each operation can vary immensely from the next, making a customized risk management plan invaluable. That said, let's talk about what unique risks MSOs face and how insurance can help mitigate those exposures. 
Understanding the Rapidly Evolving Cannabis Industry
Multi-state operators represent a company, with potentially several brands, evolving across state lines and into other verticals. Whether through investment or M&A activity, MSOs are growing rapidly, despite the slow pace of federal legislation. As imagined, operating in several states while maintaining legal compliance is the primary risk MSOs currently face.
Still, experts predict global cannabis sales to reach $33.6 billion by 2025. Plus, several new states voted to legalize the recreational use of cannabis, including New York and New Jersey. Compliance remains the ever-present challenge cannabis companies must navigate, even as the US alters its approach to cannabis use.
Risks Cannabis Multi-State Operators Face 
Like any other business, MSOs face many foundational risks of running a company. You might say that these risks come with the territory. Consider the uptick in employment practices litigation over the past several years. We can't forget about the notorious "slip-and-fall" claims, either. And, of course, think about how cybersecurity has taken center stage since the onset of the COVID-19 pandemic.
Companies worldwide ride out waves in the corporate world as each trending threat causes new concerns. However, cannabis multi-state operators likely face more scrutiny than most merely because of industry and location. Here are a handful of risks MSOs face regularly.   
Equipment and Property Damage
Keeping operations progressing is a tall order for an MSO. These operations often rely on high-end equipment and state-of-the-art facilities. If someone or something damages a piece of equipment, repairing or replacing it could become costly — especially if the equipment is uninsured. Setbacks like this could halt operations for weeks or even months, leaving the company scrambling to maintain momentum. 
Compliance Issues
Complying with federal, state, and local laws is challenging enough for companies only operating in one state. Plus, cannabis regulations are constantly changing, making compliance even more complicated. Multi-state operators already face numerous obstacles merely because of their operations across state lines. 
Each state and municipality has laws about growing, selling, and distributing cannabis products, creating an operational nightmare for companies. These operational challenges can lead to infractions, often resulting in insurance-related claims.
What's more, cannabis remains a sensitive subject for some people in various parts of the country. Compliance is complicated, but it's a must for MSOs to win over new clients — and critiques. Another hurdle that MSO's have to face is that not all carriers will write across state lines because cannabis is not federally legal. 
Workplace Safety
The global pandemic shined new light on workplace safety issues. But these concerns weren't anything new to MSOs. Depending on the cannabis operation, some employees might face high-hazard exposures. MSOs must uphold guidelines, updated best practices, and training protocols to keep employees safe. If an employee is injured on the job, the MSO could be held responsible.
Crop Damage 
Like you, we believe it all starts with the plant. Losing a crop or settling for a less-than-ideal harvest could be detrimental to an MSO. Plus, there are so many angles from which a loss could come: vandalism, climate change, accidents, etc. Protecting crops is a risk that hundreds of farmers take every year, but it's one of the most uncomfortable.
Harmful Product
MSOs are part of the supply chain, and plant-touching exposes them to third-party bodily injury claims. Everything is lab-tested to ensure that the products have the correct dose and are safe; however, some people still have adverse reactions to cannabis. 
Types of MSOs Who Need Cannabis Insurance
MSOs can overlap into several verticals, and here are a few of the most popular types of MSOs that we work with: 
Grow Operations
Brands
Distributors
Professional Services
Laboratories
Landlords
Extractors
Dispensaries
Manufacturers
Technology
Transporters
Investors
Recommended Insurance Coverage for Cannabis MSOs 
Depending on the operation, MSOs typically tailor coverage according to specific needs. Nonetheless, the following are coverages we recommend MSOs to consider.
Directors & Officers
Directors and officers (D&O) insurance covers directors and officers from investor lawsuits involving mismanagement of company funds, misrepresentation, etc. For any company relying on outside investment, this coverage is critical. Plus, most board of directors require it.
General Liability
General liability coverage protects companies against basic business risks, including bodily injury and property damage on the premises. Most states require MSOs to carry the policy, and it's often teamed with product liability insurance.
Product Liability 
Product liability insurance protects MSOs from third-party liability exposure, alleging a product caused injury or damage. With federal regulations ever-changing, MSOs must prepare a legal defense to prove their products are safe. As mentioned, general liability and product liability typically go hand-in-hand, and most states require these policies.
Errors & Omissions
Professional liability, also known as errors and omissions (E&O) insurance, covers companies in third-party or client lawsuits claiming substandard work or service. Work errors or oversights, missed deadlines, budget overruns, etc., often result in costly cases — but E&O insurance responds to these mishaps.
Crop Coverage
As a type of property coverage, crop insurance covers crop loss due to a physical loss by a covered peril. For example, consider a fire in the cultivation facility and the damage it would cause the MSO's facilities and crops.
Property
Property coverage is a first-party insurance policy, reimbursing companies for direct property loss. This policy covers MSO's equipment and buildings used throughout daily operations. 
Workers' Compensation
Most states require businesses to carry workers' compensation coverage. Consider that when employees sustain work-related injuries, employers are typically responsible for their medical costs and lost wages. This policy covers these expenses, protecting employees while simultaneously keeping businesses running smoothly.
Employment Practices Liability 
Employment practices liability (EPL) is a labor law coverage that responds to claims arising from invasion of privacy, wrongful termination, sexual harassment, etc. We recommend it as standard coverage for MSOs with any number of employees in the current legal landscape.
Hired and Non-Owned Auto
Delivery drivers and couriers often use their vehicles to drop cannabis products off to customers. Hired and non-owned auto (HNOA)  protects against damages from MSO employees when they use personal vehicles for business purposes.
Cyber Liability
As first- and third-party liability coverage, cyber liability responds to damages from specific electronic activity, such as data breaches. MSOs must notify individuals of compromised data and make other strategic recovery steps, including accepting liability for the breach.
Crime 
Whether employees steal from you, a thief robs your armored car, or you receive a forged check or fraudulent wire transaction, money theft happens in many ways. Crime insurance guards MSOs against damages from these particular crimes.
Bonds
This coverage protects scheduled payment of interest and principal. Many local ordinances require MSOs to secure bonds, and AlphaRoot can service these bonds, including surety bonds, required by local ordinances. 
Excess Liability 
For large MSO's the primary limits of general liability and product liability are likely not to offer sufficient coverage in the event of a loss. As such, we'd recommend excess liability coverage to provide additional protection, as well as risk transfer and compliance.
Property-In-Transit
Most property policies limit the coverage territory to just 100 feet off the designated premises. However, a property-in-transit enhancement will offer coverage for the property being transported.
The Next Step
Many cannabis executives want to know what insurance they need and how much it will cost to insure their MSOs — and the answer is nuanced. The cost of insurance for MSOs will depend on several things, including the company's size and development stage. Other factors include:
Exposures: risks being insured

Company practices: views on safety, compliance, and risk management

Program structure: the amount of deductible and willingness for a company to assume more risk

Claims history: the type and amount of past claims against the company
---
Protecting your cannabis company can seem confusing; however, we're a full-service insurance brokerage working with carriers worldwide to offer you the best coverage possible. We're here to help! Please reach out to us today by emailing [email protected] or calling 646-854-1093 to learn more about your cannabis insurance options.