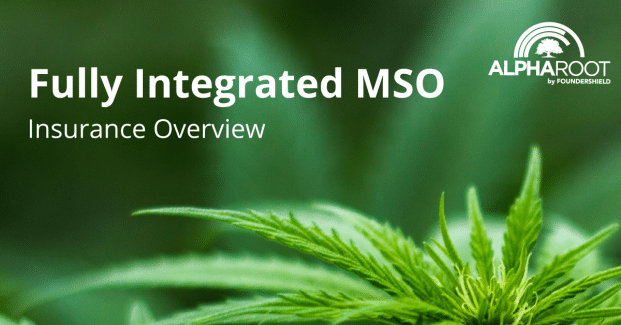 Insurance for Fully Integrated Cannabis MSOs
Download our coverage overview for Fully Integrated Cannabis Multi-State Operators here Cannabis legalization is gaining momentum around the world. According to the UNODC, cannabis is the most widely cultivated, trafficked, and consumed drug worldwide. (fortune business insights) As Yahoo! Finance points out, there is a compound annual growth rate of 28.2 percent over a […]
Download our coverage overview for Fully Integrated Cannabis Multi-State Operators here
Cannabis legalization is gaining momentum around the world. According to the UNODC, cannabis is the most widely cultivated, trafficked, and consumed drug worldwide. (fortune business insights) As Yahoo! Finance points out, there is a compound annual growth rate of 28.2 percent over a decade, and 24.5 percent over the period between the end of 2018 and the end of 2024. The ability to grow and operate now in multiple states is a budding trend that needs protection.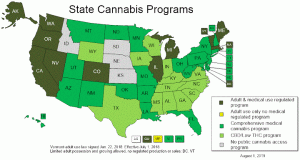 https://www.ncsl.org/portals/1/ImageLibrary/SVG/MarijuanaStateCannabisProgram.svg
From a high level, a fully integrated multi-state operator (MSO) controls the entire supply chain from seed to sale. Everything is done in-house and they do not outsource any aspect of the distribution channel. Typically, these companies are structured in a way where there are multiple operating entities with different job functions. These subsidiaries are wholly owned normally by 1 parent company. 
With this structure, the grow operations, extraction, retail location, IP, delivery and etc. are separate entities. Some MSO's will grow organically, but most grow through some sort of M&A activity, which also poses a challenge from an insurance standpoint. 
Risks That Cannabis Multi-State Operators Face
All companies have a risk attached to the operations especially out of state and not in your line of sight.  Being able to mitigate the probabilities, help successful business operations across state lines. 
Regulations & Legal Uncertainty
One of the biggest issues MSO's face is the multitude of state and local regulations they must navigate in order to operate in each of their various locations. Each state and municipality has their own laws as it relates to the growing, selling and distribution of Cannabis Multi-State Operators' products which can create an operational nightmare for companies. These operational challenges can lead to infractions which may result in insurance related claims. 
Driver Vetting / Safety:
One of the largest risks for any business that provides a delivery service is its driver vetting and safety protocols while they are on the road. The driver's record, vehicle and training are are critical components of making sure your delivery operation is running smoothly from a risk perspective. This exposure hits multiple aspects of a business' insurance portfolio. Should a driver be in an accident, the company's auto and workers compensation carriers will almost immediately be put on notice as both policies may be impacted. 
Employee Dishonesty:
Theft is a large exposure specifically for Cannabis Multi-State Operators and any carrier that is providing crime coverage will want to understand the policies/procedures in place to prevent theft. It stems from properly vetting employees and then implementing security procedures, as well as, an inventory management system. 
Car Accidents Happen
The auto market is by far the most claim heavy space because of the frequency and severity of accidents. Any company that delivers goods with their own vehicle or employee vehicles need to mitigate this exposure. It is not "if" an accident occurs it is "when."
Workplace Safety: 
Most risks associated with the extraction business revolve around employee safety.  You'll see below that Workers Compensation is a state requirement and for good reason.  Depending on the extraction method, your employees are subject to a number of different high hazard exposures.  Take for example butane extraction, your employees are subject to the highly flammable nature of butane and require strict safety guidelines to be followed to ensure a safe extraction.  In the event these guidelines are not followed and an employee is injured, the company could be held liable beyond the employee injury by not following safety measures.  
MJ Biz provided an example of this loss a few years ago of a reported $9M lawsuit filed by an injured employee in a factory explosion (https://mjbizdaily.com/marijuana-extraction-firm-faces-9-million-suit-for-role-in-blast/). 
Extraction Equipment: 
Similar to employee safety, it's also financially imperative that extraction equipment is kept safe / insured.  Given the up-front costs associated with this equipment, many companies cannot withstand a loss to a piece of uninsured equipment. 
Hemp DEA Ruling (2020)
This is more applicable to those concerned with the Hemp CBD space.  As we're sure you've read by now, the DEA released their interim rule which seemed to muddy the CBD waters even more.  The piece unclear for extraction companies is that the DEA neglected to comment on whether product testing at over 0.3% THC during any point of the extraction process is deemed illegal.  Given the uncertainty associated with this ruling, this is both a risk and an uncertainty that the industry faces. 
Damage or Destruction of Crops
Whether you watch the news or not, you know and see that the environment around us in many of the grower's states is in turmoil.  Outside of the vast forest fire that decimated acres upon acres of land in 2020, everyone's worst fear in California has to do with rain normally, aka toad stranglers.  I think everyone would rather have that these days. With the climate and atmosphere always changing, protecting the plants, buildings, and general land where you produce is more important than ever.
Processor
 Mistreatment 
It's important to partner with processors in the space who you trust.  There are countless suits that farmers bring against their processors for "ruining" their plants.  Take one of the more recent examples in South Carolina and Alabama for example where farmers claim that a processor ruined 5 harvests worth of hemp due to negligence in the extraction process. (https://hempindustrydaily.com/hemp-farmers-sue-south-carolina-processor-allege-crops-were-ruined/). 
What Insurance do Cannabis Multi-State Operators Need?
The keys with managing a MSO's insurance program is to consolidate as much as possible and insure the holding company, which provides drop-down coverage to all wholly-owned subsidiaries under the definition of an 'insured' within the policy wording. The data gathering is certainly a large task to set the insurance program up correctly, but it will be well worth it in the long run! Here is an overview of what policies are important for MSOs
Directors & Officers 
What does it cover?
Directors & Officers insurance or D&O insurance as it's commonly referred to as is intended to cover the directors and officers from investor lawsuits involving mismanagement of company funds, misrepresentation,
Why do you need it?
For any company who has taken outside investment, this coverage is important and in many cases required by your board of directors.
Example: An investor files a lawsuit because they feel you breached your fiduciary duty.
Premise General Liability
What does it cover?
Premises General Liability is a third party liability coverage that is intended to protect a company for incidents that occur on their property
Why do you need it?
For a grow operation, this coverage is important should someone who is not a member of the operation come to the facility and hurt themselves.
Example: 'SLIP AN FALL' CLAIMS: a vendor visits your office in your coworking space, trips on a power cord and hits his head.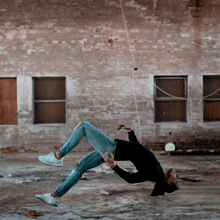 Products Liability (covering the use of your product)
What does it cover?
Product liability, like general liability is a third party liability coverage. The difference stems from the covered incidents. Product liability coverage is specifically created to provide coverage for bodily injury due to the use of your product. 
Why do you need it?
For a grow operation, even if it is not your brand, you may be tied into a lawsuit should someone get hurt or sick and you would want this coverage in place. 
Crop Coverage
What does it cover?
Crop coverage is a first-party coverage that is intended to insure against the damage to your crop due to covered losses. These policies are specifically written to cover the entire lifespan of a plant, from seed all the way to finished stock. 
Example: Lightning strikes your crop and sets it on fire, destroying your crop. 
Property Coverage (equipment and buildings)
What does it cover?
Property coverage is another first-party insurance policy that is intended to make a company whole again should they experience a covered loss. For a grow op, this policy would look to cover the equipment and buildings that are used throughout the growing process. 
Example: Your equipment gets damaged in a flood. 
Workers Compensation – farmhands / employees (even 1099s)
What does it cover?
Workers' Compensation and Employers Liability (a portion of the WC cover) are both intended to cover injuries that employees sustain during the course of their work and are typically required by state law. 
Why do you need it?
Even if your farm hands are 1099s, unless they have their own workers comp, you will be required to provide this coverage for them.. 
Example: One of your employees hurts themself operating your machinery. 
Employment Practices Liability 
What does it cover?
Also referred to as  EPL insurance is a labor law coverage which responds to claims arising from invasion of privacy, wrongful termination, sexual harassment, etc.  
Why do you need it?
In the current legal landscape we recommend it as a standard coverage for companies with any number of employees.  For a grow operation, it is important to make sure that there is a wage and hour sublimit as a majority of your employees will be hourly. 
Example: One of your employees files a wrongful termination suit against you. 
Covering many state operations is a security blanket of insuring the crops make it to market no matter what state they are providing for. The right light, the right soil, the right compounds will enhance the productivity of crop and reap the benefits in the end.
Being insured from the roots will get you there. 
AlphaRoot is a full-service insurance brokerage completely dedicated to strengthening and supporting the Cannabis Multi-State Operators. If you'd like to learn about building a risk management program for your MSO, reach out to us at [email protected]