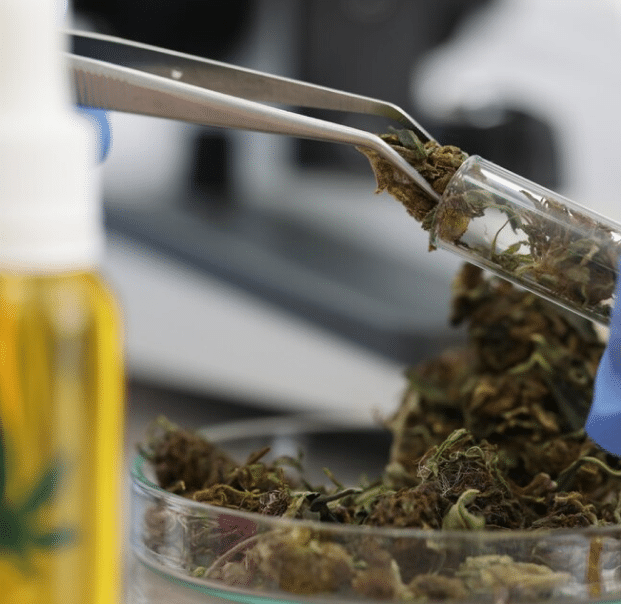 How to Open a Dispensary in the District of Columbia
Learn how to open a dispensary in the District of Columbia: Get insights on licensing, financing, market trends, and more.
Washington, D.C., is no stranger to the pot industry. The Capital has over 300 cannabis-affiliated ventures and 25,000 registered cannabis users as of October 2022. From the outside, it looks like a bustling industry, but it has challenges.
To open a successful, law-abiding dispensary in D.C., there's plenty to consider. The spotlight was once on the Capital's gray markets created through loopholes in the previous regulations, which has been solved through recent efforts.
Overview and History of Cannabis in the District of Columbia
Cannabis was legalized for medical use in 1998, but consumers couldn't access any until 2013. Shortly thereafter, its recreational use was legalized in an overwhelming response to I-71 in 2014.
Since then, cannabis producers and consumers have been juggling with the unique market the laws have created. While adult-use cannabis is allowed, the goods can only be purchased from a medical dispensary. So it remains a no-sale product for all others.
Initially, there were only three medical dispensaries and five cultivation centers active, licensed in 2013-2014. After years of pressure for additional opportunities, the administration opened a handful of new licenses, totaling seven dispensaries, ten cultivation centers, and two testing labs.
Later, as of March 2023, the government removed the cap on medical marijuana "retailer" licenses altogether.
Over time, the gray market which emerged in the Capital due to the inconsistencies in the legislature is expected to diminish. Now, these semi-illegal operations can come into the safe zone by registering their businesses.
Current State of the Cannabis Market in the District of Columbia
Since the Medical Cannabis Amendment Act of 2021 has come into effect, the market is expecting significant expansion.
Firstly, the hundreds of gray establishments operating on a gift-based retail system can now legalize themselves. Note that there is still no adult-use sale involved.
All retail businesses can now register as medical marijuana (formerly dispensaries) retailers and deal with eligible customers.
Since these businesses have been built from scratch over the years, they will produce immediate sales. For newer companies, the Act focuses on Social Equity programs to tackle the existing imbalance of resources in the industry.
Legislators know that potential or existing business owners disadvantaged by their circumstances (previous incarcerations or low household income) may take longer to establish themselves. So, they've created a legal scheme to support them in the legalization process.
In 2022, the medical marijuana sales of the District hit $56 Million after a decade of operation. However, the estimated value for the first year of recreational sales is a staggering $50 Million, which could quadruple by the fourth year.
Social Equity Programs for Cannabis in the District of Columbia
The recent Washington D.C. Medical Cannabis Bill has stipulated that from now onwards, 50% of new licenses will be awarded to social equity applicants. To ease their burden, they've also introduced discounts on administrative expenses.
New social equity applicants will receive a 75% waiver for nonrefundable license fees related to their medical cannabis business, such as application or renewal fees, for the first three years of operation.
The main criteria to qualify for social equity is that the applicant (or one of the owners) must be a D.C. resident who owns at least 50% of the business (individually or collectively) and is:
A returning citizen.
In an immediate relation with someone incarcerated for a cannabis or drug related crime.
In the bracket of income lower than 150% of the median family income set forth by the U.S. Department of Housing and Urban Development.
Types of Dispensary Licenses in the District of Columbia
As a business, you can only operate under the label of a medical dispensary within the D.C. limits. Although the Safe Cannabis Sales Act of 2021 previously proposed a framework for adult-use sales through normal dispensaries, that didn't happen.
The medical marijuana dispensary license has been renamed to the retailer license. Within this category, there are four subcategories that businesses can receive endorsement.
License for Medical Marijuana Retailers
A medical retailer can sell up to 8.0 ounces of cannabis on a 30-day rolling basis to any individual that is 21 years of age or older and registered as a patient.
They can be qualified by a physician or self-registered into the system; there's no compulsion to be prescribed by a medical professional anymore.
An owner can only register for one medical marijuana dispensary license, and prescribing physicians can not become owners. The fee breakdown for a license is as follows:
Application fee: $5,000
Annual fee: $10,000
Annual fee (each corporate partner): $200
Annual fee (each employee): $75
Annual fee (each Manager's license): $150
Note: The cap on retailer licenses has been removed. However, applications are only accepted in scheduled periods.
The endorsements provided by the Alcoholic Beverage and Cannabis Administration (ABCA) can only be availed by licensed businesses.
Medical Cannabis Education Tasting Endorsement
This license allows owners to host cooking classes, demonstrations, and tastings of cannabis-infused and related products, for educational purposes. It must be conducted on private property and adhere to the 7:00 AM to 9:00 PM timeframe.
Medical Cannabis Safe Use Treatment Facility Endorsement
By becoming a Safe Use Treatment Facility, customers can test/use their purchased cannabis products within the limits of your business. They must remain within a designated area of the shop (on private property).
While food and beverages may be served, tobacco or alcohol products are strictly forbidden. Additionally, only medical card holders or their caregivers can enter the area.
Medical Cannabis Summer Garden Endorsement
For businesses that want to give customers a more comfortable open-air experience, this license permits the sale and consumption of medical cannabis and its products in a private outdoor area. It is also subject to a time limit, from 8 AM to 12 AM.
Medical Cannabis Delivery Endorsement
During COVID, there was much discussion over making medical cannabis deliveries possible. This license permits businesses to transport their products to eligible patients (or their caregivers) at their residential and commercial building addresses.
However, they must be within the District limits that are not government or Federal property. Plus, delivery vehicles can only pass through unrestricted district areas.
Curbside pick-up also comes under this license but is subject to the same rules. All forms of delivery must be between 9 AM to 9 PM.
Other License Types for Cannabis in the District of Columbia
In D.C., two more types of medical marijuana-related licenses are available, namely for Cultivation and Testing Labs.
License for Cannabis Cultivators
A cannabis cultivator can grow and later distribute/sell cannabis to licensed manufacturers, retailers, and internet retailers. Licensed clients must be within D.C. for resale. If a cultivator wishes to produce cannabis products, they must also apply for a manufacturer's license.
License for Cannabis Testing Labs
A testing lab is able to test and provide results for medical cannabis and medical cannabis products produced by licensed cultivation centers and manufacturers. They are not permitted to sell any cannabis-related products.
License for Cannabis Manufacturers
Manufacturers are allowed to process, package, and label medical cannabis products which will sell to customers through licensed retailers and internet retailers in D.C.
For producing goods using potentially hazardous material, a Type 2 Manufacturers license and an operational permit from the Office of the Fire Marshal are necessary.
License for Cannabis Couriers
A courier license is separate from the delivery endorsement previously mentioned. It allows the third-party delivery of medical cannabis and related products on behalf of retailers. However, it follows the same rule as other cannabis deliveries.
License for Cannabis Internet Retailers
Internet retailers receive a separate license from standard retailers. They can operate an online business with no physical presence and deliver to patients without needing a delivery endorsement. However, they are not permitted curbside or drive-through pick-up.
Understanding the Cannabis Market in the District of Columbia
After years of confusion over the gray market and limited support from the government, the cannabis industry in D.C. is finally in a steady position.
Any existing or potential businesses wanting to apply for licenses can do so in the application period. There's no cap on the number of dispensaries, and they all operate under the same rules.
The Alcoholic Beverage and Cannabis Administration of D.C. over the application and awarding process for all cannabis business licenses.
Application Process for a Dispensary License
The application process is straightforward:
Applicants and their businesses must meet the eligibility criteria given.
They must have the Small and Local Business Development (DSLBD)-issued certification documents.
The application form is filled and submitted once the application period is open. You can follow it here.
 Submit the application fees, $8,000 for standard retailers and $2,000 for S.E. retailers through accepted payment methods.
Pass final criminal background checks for S.E. applicants and accepted regular applicants.
Required Documentation for a License
The document list depends on whether you're a regular or S.E applicant. You can find all the necessary documents and the relevant government offices you can receive them from in the license checklist.
Timelines for Obtaining a License
The ABCA provides a detailed schedule for tentative dates related to the application process. Their processing time is 45 days after the successful submission of the application, in which they make a decision and wait for final approval. It would be best to start preparing for the process before the actual application period begins.
Financing and Business Plan for a Dispensary
Like any other business, an effective business plan is necessary for long-term success and to get the relevant license. The point system considers how well a business plan ties up.
Types of Financing Available
Any medical cannabis-related business in D.C. won't have any luck collecting funds or taking loans. Unfortunately, the federal government's involvement in stopping cannabis sales and use drives away banks and other reputable funding options.
What's left are bootstrappers who know they can't rely on anyone else and desperate businesses taking loans from groups who provide little assistance and high-interest rates.
Importance of a Solid Business Plan
It would be best if you considered the following factors while writing a business plan for your cannabis dispensary to make the application stronger:
‍The market and your competitor analysis
Goods and Services
Projected financial expenditure (expenses and revenue)
Operation plan
Employees and managers
Risk Management Plan
Risk management for a cannabis dispensary is heavily dependent on its security measures.
Security is not only a concern for cannabis businesses but the ABCA as well. When awarding a license, they pay close attention to how applicants secure their businesses and workers.
If two dispensaries are tied at the score, the preference goes to the applicant with a higher security score. The point system considers many aspects, such as;
Prevention of theft or diversion of medical cannabis and assistance with MPD and ABRA enforcement.
Vigilant record keeping, inventory tracking, quality control, and discouraging unlawful activity.
An enclosed and secure facility that will safe-keep medical cannabis during closed hours and keep cannabis away from the display.
 Planning to stop the diversion of medical cannabis to unregistered users or easy access to others.
Market Research and Location for a Dispensary
Market research is tricky in D.C. There's so much variety regarding business ideas and how they've made their dispensaries thrive.
Overview of the Washington Market for a Dispensary
The ABCA has created a regulated environment for businesses to flourish in, but there's a noticeable difference between how well-structured the markets are in other states.
As of 2023, most of the struggles new businesses faced in the past ten years are dealt with. The gray market is losing its hold as more of these businesses are awarded licenses. Additionally, users can now self-register for medical cards, which is gradually increasing demand.
The market has numerous cannabis products such as buds, edibles, concentrates, etc., but most businesses are also known for the non-cannabis-related goods/services they once provided.
Trends and Competition in the District of Columbia Cannabis Industry
The District of Columbia may have the most diverse business for cannabis dispensaries. Due to the gray market period, many business owners developed fresh, quirky ideas to "gift" their cannabis to buyers.
Here, the business would provide merchandise, food, tours, etc, and "gif" cannabis to customers. The amount of cannabis was equal to the value of the non-cannabis good/service the business would provide.
Now that many of these businesses have been awarded their medical marijuana licenses, they can openly advertise their unique ideas and gain customers from all around. Each company has its own story and a unique experience for its customers.
Location Requirements for a Dispensary
The following areas are off-limits for dispensaries:
School or recreational center (within 300 ft.)
Any location that also sells alcohol
Any other type of business at the location
Residential districts
Insurance Requirements for a Dispensary
The government hasn't decided on any strict parameters for cannabis insurance in the District. While all cannabis-related businesses are encouraged to opt for insurance, finding it can be difficult.
Required Policy Types
All medical cannabis dispensaries must follow the same insurance requirements as other businesses:
Coverage Limits
Since the federal government greatly influences D.C., getting proper insurance coverage is harder. While your property, employees, and automobiles can be insured, no cannabis goods are protected by insurance.
Costs Associated with Insurance
Insurance companies consider all aspects of your business and provide a premium that suits your needs.
Every company will have different needs, thus, varying costs. For basic coverage, you can keep a minimum of a couple hundred to $10,000 in mind as the annual cost.
Resources for Potential Entrepreneurs in the District of Columbia
Additional Resources and Links for Opening a Dispensary in the District of Columbia
The legal environment around cannabis in D.C. is still  uncertain so that you can keep a close check on official news through the following links:
FAQs
How Much Does It Cost to Open and Run a Dispensary?
In the D.C., the application fee to obtain a license is $8,000, and the annual fee is a staggering $16,000. Coupled with other mandatory government fees, employee-related fees, and other expenses, opening a medical cannabis dispensary in D.C. can cost $200,000 and up. Some investments are initial so that the running cost may decrease with time.
What Are the Location Requirements for a Dispensary?
A retailer's location has to be more than 300 feet away from any preschool, primary or secondary school, or recreation center. It can also not be located inside an Office of Planning-zoned Residential District. The District's government and federally operated areas are off-limits for cannabis activities, including sales.
What Types of Insurance Policies Are Required for a Dispensary?
Within the Capital, there are no minimum or standard cannabis insurance requirements. All businesses follow the same conditions, which include Commercial Auto Insurance and Workers' Compensation Insurance. The government fixes the values for both mandatory policies according to your business's category.
How Long Does It Take To Obtain a Dispensary License?
Applications are accepted in specific windows, so submissions are due within that term's time. Afterward, there is a 45-day wait for a public comment period and ABC Board approval.
After this, you'll receive your license, which is valid for three years and expires on the same day as all other licenses of the category.
What Are the Regulations for Advertising a Dispensary?
For all active dispensaries, there are strict limitations for advertising within the District of Columbia.
There can be no obvious advertisements of cannabis inside or outside an establishment (in the form of photos, illuminated signs, etc.)
No underage (under 21) or minor can be shown in advertisements, directly or indirectly (through symbols/motifs such as toys for children, etc.)
Ineligible users, who don't hold a valid medical card, can't be encouraged through advertisement.
Any false or misleading statement regarding the business or its products is prohibited.
Can I Have More Than One Dispensary Location?
Washington, D.C., doesn't allow one individual to run multiple dispensaries or hold multiple licenses of the same nature. Hence, no owner can be an owner of another establishment as well. As all owners must be named during the license application, omitting identities may be considered foul play.
In a Nutshell
The political position in the District of Columbia has placed great stress on its cannabis industry.
While many states can pass legislatures and swiftly move towards expanding their markets, the federal government doesn't loosen its grip on the Capital.
After a decade of legal medical marijuana sales, adult-use sales remain unlawful. New regulations work towards finding solutions within the existing systems to open access for all eligible users, but it's much easier said than done.
In recent years, the District is experiencing much-awaited development in providing better access to users. However, their journey is nowhere near finished.
References