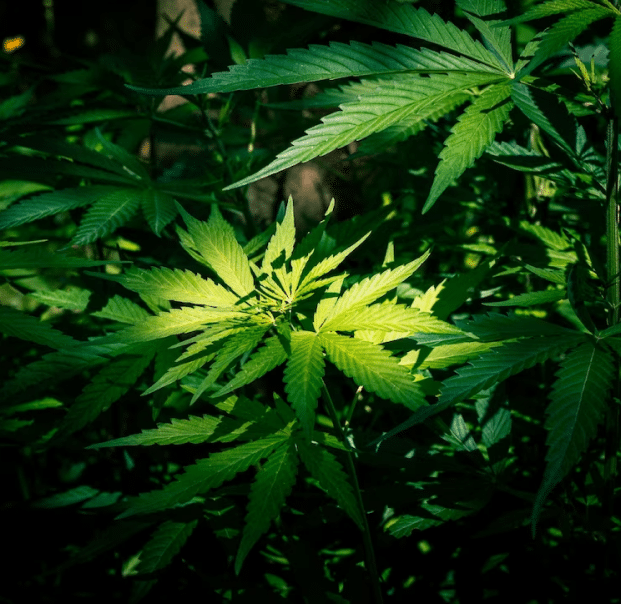 How to Open a Dispensary in Illinois
Discover the essential steps and insights on how to successfully open a dispensary in Illinois. This comprehensive guide covers the intricate licensing process, regulatory requirements, and key considerations for entrepreneurs looking to enter the burgeoning cannabis market in the state.
Ready to enter the green rush in Illinois?
With the legalization of recreational marijuana in Illinois, it's only fair for entrepreneurs to consider running a dispensary. However, operating a dispensary involves addressing particular licensing and permission matters in addition to the legal challenges of any business.
As you embark on this journey to open your dispensary, handling all the regulations and considering general business principles is crucial. We are here to break it down for you.
This article goes over everything about opening a dispensary in Illinois, from obtaining a license to establishing your store. So, let's get started on this journey together!
Overview of Cannabis in Illinois
Illinois became the 11th state to legalize recreational marijuana on June 25, 2019. Illinois has taken significant steps towards embracing recreational cannabis in 2022. With the legalization of cannabis consumption lounges and the issuance of additional dispensary licenses, Illinois adults eagerly anticipate the new landscape.
While medical marijuana dispensaries already had a head start on adult-use retail cannabis sales, since August 2021, Illinois regulatory authorities declared the tentative victors for 185 new retail permits for recreational marijuana, with extensive social equity provisions.
Furthermore, the state announced measures in September 2021 to rectify administrative mistakes for conditional adult-use dispensary organization licenses, setting an excellent example for other states to follow in the cannabis industry.
It is expected that Illinois will issue up to 390 adult-use cannabis licenses by 2025. Plus, an additional 110 licenses for medical cannabis businesses.
Current State of the Cannabis Market in Illinois
The Cannabis Regulation and Tax Act, passed in 2019, legalized recreational marijuana in Illinois, effective January 1, 2020. Since then, the market for cannabis products has been expanding steadily.
In the first month of legalization, Illinois recorded recreational cannabis sales worth nearly $39.3 million, excluding state government taxes. This number increased each month, resulting in total sales of $669.1 million by the end of the year, as per the Illinois Department of Financial and Professional Regulation.
The sales figures for recreational marijuana in 2021 more than doubled those of 2020, amounting to approximately $1.38 billion in total sales. 30.34 million items were sold in 2021, almost 110% higher than 2020's 14.49 million.
Although 2022's growth rate was slower than 2021, the Illinois market remained active, with a 12% increase in sales compared to 2021. In 2022, the state sold 36.43 million items, generating approximately $1.55 billion in sales.
December was the most popular month for adult-use cannabis product sales in Illinois. In 2020, 2021, and 2022, the year's final month witnessed the highest number of items sold and the most significant sales total. These figures peaked in December 2022, with 3.45 million products sold, amounting to $143.9 million in sales.
Social Equity Programs for Cannabis in Illinois (New York State Specific)
Equity in social policy means treating everyone equally, fairly, and with justice. It considers systemic inequalities to ensure that every community member has access to the same opportunities and outcomes.
Any form of equity recognizes the existence of inequalities and strives to eliminate them. The Marijuana Regulation and Taxation Act enacted in New York State is considered the most progressive cannabis legalization bill in the nation.
In Illinois, a social equity program is in place to promote diversity and inclusion within the cannabis industry. This program is designed to provide opportunities for individuals and communities impacted by the war on drugs to enter and succeed in the legal cannabis market.
Additionally, the Illinois Department of Commerce and Economic Opportunity (DCEO) has introduced the "Social Equity Cannabis Loan Program" to financially support those who qualify for social equity.
As part of the Social Equity Program, the Illinois Department of Commerce and Economic Opportunity aims to facilitate opportunities for individuals and communities historically affected by cannabis-related detentions and arrests to work in the legal marijuana sector.
Types of Dispensary Licenses in Illinois
In Illinois, several types of dispensary licenses are available for businesses interested in operating a legal cannabis dispensary. The licenses are issued by the Illinois Department of Financial and Professional Regulation (IDFPR) and are divided into medical and adult use.
In Illinois, it is permitted to grow, process, and market cannabis for medical and recreational purposes. However, the state has a multifaceted regulatory framework and licensing system for companies operating in the cannabis industry.
All cannabis businesses involved in the supply chain, including cultivators and dispensaries, must obtain a license and are subject to continuous regulatory supervision and enforcement.
Conditional Adult-Use Retail Dispensary License (CAURD) in Illinois
The Conditional Adult-Use Retail Dispensary License (CAURD) is a license available in Illinois for businesses interested in operating a legal adult-use cannabis dispensary. The CAURD license is a provisional license that allows the holder to begin operating a dispensary while completing the licensing process.
The application process is similar to the standard adult-use dispensary license, and if approved, the holder can operate for 180 days while completing the final requirements. The conditional license will expire unless those requirements are met within the period.
Other License Types for Cannabis in Illinois
In addition to dispensary licenses, several other types of licenses are available in the legal cannabis industry in Illinois. These include:
Infuser License
Processor License,
Transporter License.
Each license type has its own set of requirements and regulations that must be followed to maintain compliance with Illinois state law. The application process for these licenses is also highly competitive, and a limited number of licenses are available.
Understanding the Cannabis Market in Illinois
Illinois is considered one of the most promising states for cannabis businesses, offering substantial prospects for entrepreneurs, as per various studies. The market has experienced significant growth since legalizing cannabis for medical and recreational use.
The market for adult-use cannabis sales is thriving in Illinois, with sales growing consistently. However, the cannabis industry in Illinois has become increasingly challenging to navigate due to tighter market conditions and continued regulatory hurdles for new growers and retailers.
In addition to targeting adult consumers, businesses can also focus on medical marijuana patients with high demand for particular strains and products. Hence, if you're planning to enter the legal marijuana industry in Illinois, it is an opportune moment to begin.
Application Process for a Dispensary License
When planning to open a dispensary in Illinois, you must know how to apply and how much it takes. Interested applicants must complete an extensive application process through the Illinois Department of Financial and Professional Regulation to apply for a dispensary license in Illinois.
Steps Involved in Obtaining a License
The steps involved in obtaining a license include the following:
Registration of Business
Having a robust business plan
Obtaining local approval
Check zoning rules and regulations
Undergoing a background check
Passing an inspection by the IDFPR
Submitting an application
Note: Applicants must also meet specific requirements for security, employee training, and inventory tracking systems. Once these steps are completed, the IDFPR will issue the license.
Required Documentation for a License
To apply for a cannabis license in Illinois, applicants must fill out several forms and submit various documents to the IDFPR. These forms include
Business Plan
Prequalification documentation.
Insurance certificates
Authorization form for provisional use
Documentation of business entities
Background checks
Disclosure form for owners
Taxes & Financial Statements
Timelines for Obtaining a License
Completing each aspect of the application process in full and submitting it is mandatory to have the application reviewed. Generally, the entire process takes around three months to conclude after submission. It is crucial to meet all deadlines throughout the process, as the IDFPR only entertains applications that meet deadlines.
Financing and Business Plan for a Dispensary
The crucial step in getting a dispensary license is to develop a business plan, which will be used to secure the necessary financial resources. A solid business plan is one of the most essential tools in an entrepreneur's toolkit.
A comprehensive cannabis business plan should encompass detailed information on the long-term management of your store. This should include clearly describing your customer purchase and dispensing processes and a well-defined plan for maintaining customer confidentiality.
Further, the proposed dispensary point-of-sale system should be outlined in detail, as it is a critical aspect of your retail operations.
Plus, It should outline how you intend to use your funds, where you intend to use them, and why you need them for your business.
Types of Financing Available
There are many financing options available to you. The best approach is to identify the funding sources that are most appropriate for your business and its objectives. The following is an overview of the different financing options and their uses.
Debt financing is a financial strategy in which borrowed funds are utilized as a business investment and are repaid with interest over a set period.
Equity financing, on the other hand, involves selling shares of stock in a company, or a specific percentage of it, to investors in exchange for capital. This approach grants investors ownership stakes in the business, entitling them to share profits and losses.
Venture capital is a type of equity financing wherein investors fund start-ups expecting to earn substantial returns on their investment down the line. Businesses with high-growth potential typically choose this option but may still need to prove financial success.
Commercial loans allow you to borrow money from commercial banks. They can be used for almost anything related to opening a dispensary: equipment purchases, inventory purchases, real estate leasing, etc.
Personal loans are also an option if you need funds quickly but don't want to take out a commercial loan because of high-interest rates or lousy credit history requirements.
Importance of a Solid Business Plan
A solid business plan is critical to your business's success. It outlines all the information necessary to present to potential investors and lenders and the steps you will take to start and grow your business. A well-written business plan will outline your company's history, goals for the future, and strategy for reaching those goals.
A good business plan will help you attract investors and lenders, which are crucial resources in the early days of a startup. Agencies like the Small Business Administration (SBA) can help you find funding sources from private companies or banks if you need help getting it.
The primary purpose of a solid business plan is to demonstrate that your company has a viable concept and strategy for achieving its goals.
Risk Management Plan
Opening a dispensary in Illinois has some risks that should be considered. A well-developed risk management plan can help mitigate these risks and ensure the dispensary succeeds. Here are some key elements that should be included in a risk management plan for opening a dispensary in Illinois:
| | |
| --- | --- |
| Risk Category | Description |
| Compliance Risks | The risk of failing to comply with state and local regulations regarding the dispensary operation. |
| Security Risks | The risk of criminal activity such as robbery, theft, and other security threats. |
| Operational Risks | The risk of equipment failure, supply chain disruptions, and employee turnover can impact the dispensary's operation. |
| Health and Safety Risks | The risk of health and safety hazards associated with cannabis products if not properly managed. |
| Financial Risks | The vulnerability of the cash-based system to theft and fraud, as well as other financial risks. |
| Reputation Risks | The risk of negative publicity damaging the dispensary's image and bottom line. |
Market Research and Location for a Dispensary
Once you've decided to open a cannabis dispensary in Illinois, the next crucial step is to locate the perfect location and analyze the potential market. Conducting thorough research is crucial in finding the right location for your dispensary.
After identifying a potential location for your dispensary, evaluating its suitability carefully is essential. This involves considering factors such as parking availability, traffic flow, accessibility from transit options, and nearby amenities that may attract customers.
Note: Any potential security or safety issues could impact the success of your business. By identifying these concerns early on, you can address them and ensure that your dispensary is a safe and secure environment for staff and customers.
Overview of the Illinois Market for a Dispensary
Illinois is a lucrative market for cannabis dispensaries due to its large population, high median income, and the recent legalization of recreational cannabis.
Despite the competitive landscape, there is still significant room for growth in the Illinois cannabis market as demand for legal cannabis products continues to increase.
The state's expanding market and diverse customer base make it an attractive location for entrepreneurs looking to open a cannabis dispensary.
Trends and Competition in the Illinois Cannabis Industry
One of the most significant trends in the Illinois cannabis industry is the shift toward a more diverse customer base. Initially, cannabis was primarily used by young adults, but now it is being embraced by a broader range of consumers, including older adults, professionals, and those seeking medicinal benefits.
Another trend in the Illinois cannabis industry is the emergence of craft cannabis. This term refers to high-quality, small-batch cannabis products that are typically grown and produced locally. Consumers are increasingly interested in supporting local businesses and seeking unique, high-quality products.
Location Requirements for a Dispensary
The dispensary's location must meet the following requirements:
The location must have adequate space, lighting, electrical power, and parking.
Sufficient space must be available for product handling and storage.
The layout must promote cannabis dispensaries that are safe to use.
It should be suitable for public access.
There must be accessible parking spaces for people with disabilities and entry and exit lights.
It must be in a properly zoned district and at least 1,500 feet from schools and daycare centers.
The location should not be within 1,500 feet of another cannabis retail location.
Insurance Requirements for a Dispensary
Opening a dispensary involves inherent risks, such as theft, property damage, product liability, and employee injury. Insurance policies are necessary to protect your dispensary against these risks. For dispensaries to operate legally, they must have a surety bond.
Types of Policies Required
Commercial Auto Insurance
Finished Stock Insurance
Coverage Limits
To comply with IDFPR regulations, cannabis dispensaries must carry a surety bond of $50,000 for each business location. While surety bonds provide reimbursement if your business fails to meet the contract terms, they are only some of the coverage required.
The coverage limits for each policy will vary depending on the insurance provider and the risks involved. It is essential to consult with an insurance agent to determine the appropriate coverage limits for your dispensary.
Costs Associated with Insurance
The cost of business insurance for dispensaries is subject to variation based on several factors, such as:
The minimum insurance requirements in your state,
The size and scale of your business,
The types of policies required,
Your coverage limits,
The number of cannabis licenses held,
Your experience in the industry
Any past insurance claims made.
Costs of Opening and Running a Dispensary
| | |
| --- | --- |
| Cost Category | Cost Range |
| License and Permit | $60,000 for non-social equity applicants, $30,000 for social equity applicants |
| Startup Costs | $75,000 to $180,000 |
| Ongoing Costs | $26,000 to $71,000 |
| Taxes and Fees | 10% to 30% |
Resources for Potential Entrepreneurs in Illinois
Legalizing cannabis has led to the rapid growth of the cannabis industry in the state, with new dispensaries and businesses cropping up every year.
However, opening a dispensary in Illinois can be a complex process requiring extensive knowledge of the state's laws, regulations, and market trends.
Various resources are available to help potential entrepreneurs navigate this process, ranging from government agencies to industry associations, advocacy organizations, legal experts, and more.
These resources can provide valuable information on licensing and permit requirements, business planning, funding, compliance, and other aspects of opening and running a dispensary in Illinois.
Additional Resources and Links for Opening a Dispensary in Illinois
Industry Experts in Illinois
FAQ about Opening a Dispensary
What Are the Qualifications for a Caurd License?
To qualify for a license from the Illinois Department of Financial and Professional Regulation (IDFPR), applicants must meet several requirements, including.
Be at least 21 years old and a resident of Illinois
Pass a criminal background check
Have a business plan outlining how they will operate a dispensary
Have sufficient funds to operate the business
Provide proof of financial responsibility
Submit a non-refundable application fee of $5,000.
How Much Does It Cost To Open and Run a Dispensary?
The cost to open and run a dispensary varies based on several factors, such as location, size, insurance, licenses, permits, taxes, and ongoing costs.
The startup costs for a dispensary in Illinois can range from $75K to $180K, with ongoing costs ranging from $26K to $71K. Additionally, licensing and permit fees can cost up to $60,000 for non-social equity applicants and $30,000 for social equity applicants.
What Are the Location Requirements for a Dispensary?
Dispensaries in Illinois must follow strict location requirements, including being at least 1,500 feet away from schools, daycares, and residential areas. Additionally, local zoning and land-use laws may impact the location of a dispensary.
What Types of Insurance Policies Are Required for a Dispensary?
The types of insurance policies required for a dispensary in Illinois include
Surety bond: $50,000 for each business location,
General liability insurance,
Product liability insurance,
Property insurance
Workers' compensation insurance
Can I Apply for a Dispensary License if I Don't Meet the Qualifications for a Caurd License?
No, to apply for a dispensary license in Illinois, an individual or organization must meet the qualifications set by the state, which includes meeting the requirements for a CAURD license.
How Long Does It Take To Obtain a Dispensary License?
The timeframe for obtaining a dispensary license in Illinois can vary, but the IDFPR typically issues licenses on a rolling basis. The application process can take several months, and once approved, it may take additional time to get the business up and running.
What Are the Regulations for Advertising a Dispensary?
Dispensaries in Illinois are subject to strict advertising regulations. Ads must be truthful and not misleading, and they cannot target individuals under the age of 21 or encourage excessive consumption of cannabis. Additionally, advertising is prohibited on specific media, such as billboards and radio and television broadcasts.
Can I Have More Than One Dispensary Location?
An individual or organization can apply for and operate multiple dispensary locations in Illinois, subject to specific state and local regulations and requirements.
Conclusion
Opening a dispensary in Illinois can be rewarding and profitable but requires careful planning and preparation.
Following the steps outlined in this article, you can navigate the complex legal and regulatory landscape and position yourself for success in the growing cannabis industry.
You need to keep yourself informed about the latest industry trends and regulations, be bold, and seek help and advice from experts in the field.
With the right mindset and approach, you can turn your passion for cannabis into a thriving business that serves your community and contributes to the growing legalization movement.
So what are you waiting for? Take the first step and start building your dream dispensary today! And if you need any help or guidance, contact us, and we'll work it out together.