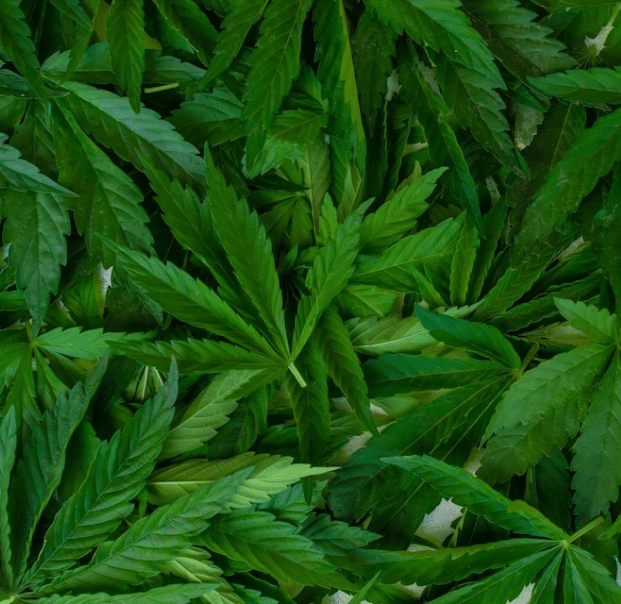 How to Get a Cannabis License in Michigan
Unlock the secrets to securing a cannabis license in Michigan. Learn the requirements, application process, and expert insights for success.
The recreational cannabis legalization in Michigan in 2018 proved to be a game changer for the State's cannabis market. Opening and running a 'Marihuana business in Michigan seems a lucrative opportunity, but the licensing process can be complex. This article gives you an in-depth understanding of all the requirements and procedures for acquiring a Michigan cannabis license.
Cannabis License Regulations in Michigan
'Marihuana' in Michigan was legally accepted for medical use in 2008 and recreational use in 2018 with the Michigan Regulation and Taxation of Marijuana Act.
Ever since the legalization, the sales have been skyrocketing, and there's absolutely no sign of slowing down in Michigan's cannabis recreational market. As a result, in March, authorized adult-use cannabis dispensaries reported record revenue of $249.7 million.
With that being said, according to the Michigan Cannabis Regulatory Agency (CRA), the number surpasses the previous all-time high of $221.7 million from December 2022 by almost a quarter billion dollars in combined sales of cannabis for adult use and medical purposes.
As of today, there are over 500 medical and 470 recreational dispensaries legally operating throughout Michigan. The Marihuana demand is constantly increasing, and the regulatory authorities are maximizing their efforts to ensure that cannabis utilization is legal and safe.
The State has no cap on the number of dispensaries. However, every business must apply for cannabis licenses at the Department of Licensing and Regulatory Affairs (LARA). You can apply for any of the following modes of cannabis business licenses;
Class A Marihuana Growers
Class B Marihuana Growers
Class C Marihuana Growers
Marihuana Secure Transporter
Marihuana Safety Compliance Facility
Medical Facility
Adult-Use Retailer
Microbusiness
Designated Consumption Establishment
Event Organizer
Note: For recent updates regarding different kinds of cannabis businesses in Michigan, please visit Michigan Cannabis Regulatory Agency.
How to Obtain a Cannabis License in Michigan?
Navigating through the application process for cannabis licenses in Michigan might be challenging; however, we'll ensure that it gets easy by the end of this guide. Here's a step-wise breakdown of how you can prepare a license application that gets approved hassle-free:
Research and Prepare
Your first step should be conducting thorough research and understanding all regulations and requirements set forth by the State of Michigan. Here's a headstart to help you understand where to begin the research from;
Get familiar with the Michigan Regulation and Taxation of Marijuana Act (MRTMA), which outlines all current regulations for the cannabis industry in the state, both medical-use and adult-use cannabis.
Decide which cannabis business you are interested in, and choose wisely. Michigan offers several license types, including cultivation, processing, retail, transportation, and testing. Choose a license that suits your business goals and resources the best.
Look for a suitable location. Check if the local municipality or city allows a cannabis business like yours to operate. Familiarize yourself with advertisement and zoning laws, and ensure that you stay compliant with all rules regarding cannabis businesses at every step.
Lastly, understand the financial needs of your business and identify any financial resources willing to invest. This includes funding for the application process, facilities, equipment, staff, and other operational expenses.
Develop a Solid Business Plan
Every license application process requires you to come up with a strong business plan. A business plan should;
Demonstrate your understanding of Michigan's cannabis industry.
Illustrate an in-depth market analysis.
Mention financial projections
And include operational strategies regarding your cannabis business.
Michigan Department of Licensing and Regulations (LARA) will have a better understanding of your business if you submit a solid business plan that contains an executive summary of the business, your company's description, products/services description, your marketing and sales strategy, and your compliance and security measures.
Assemble the Necessary Documentation
To complete the application process, you must gather the required documents. Here are some general documents you'll most likely need;
Proof of identification
Financial statements
Business formation documents
Property information
Facility and security plans
Employee information
Municipal approval
You may need other documents specific to the kind of business you're applying for or the city/municipality you're applying to. For accurate and updated information, you can visit the CRA's Laws, Rules, and Other Resources section.
Submitting the Application
Once you're done with all necessary documentation and finished your business plan, you can begin filling up the online application through the Michigan Cannabis Regulatory Agency online portal.
Here's an overview of the steps involved:
Create an account on the Michigan Regulatory Agency's online portal.
Complete the application form and provide all required information, including personal and business details.
Upload the supporting documents as specified in the application guidelines.
Pay the application fees. The fees vary depending on the license type and are non-refundable.
Review your application thoroughly before submission to ensure accuracy and completeness.
Submit the application as soon as you complete it, and check your email or the portal for communication or updates regarding the final decision.
Application Fee
When you apply for a cannabis license, you're required to pay a non-refundable $3000 application fee regardless of your business type. The initial licensure fee, and the license renewal fee depend on the type of your business licenses.
Note that the municipality fee is not determined or collected by CRA.
Adult-Use Licenses
Here's an overview of adult-use license feeds as per different kinds of licenses;
| | | |
| --- | --- | --- |
| State License Type | Initial Licensure Fee | Renewal Fee |
| Class A Marijuana Grower | $1,200 | $1,200 |
| Class B Marijuana Grower | $6,000 | $6,000 |
| Class C Marijuana Grower | $24,000 | $24,000 |
| Excess Marijuana Grower | $24,000 | $24,000 |
| Marijuana Microbusiness | $8,300 | $8,300 |
| Class A Marijuana Microbusiness | $18,600 | $18,600 |
| Marijuana Processor | $24,000 | $24,000 |
| Marijuana Retailer | $15,000 | $15,000 |
| Marijuana Secure Transporter | $15,000 | $15,000 |
| Marijuana Safety Compliance Facility | $15,000 | $15,000 |
| Marijuana Event Organizer | $1,000 | $1,000 |
| Temporary Marijuana Event | Marihuana Licenses Rule Set, Rule 26. | N/A |
| Designated Consumption Establishment | $1,000 | $1,000 |
Source: CRA
Medical Licenses
For medical-use cannabis licenses, the State charges businesses as per the Medical Marihuana Facilities Licensing Act (MMFLA).
You can refer to the Section 401(5) of the Medical Marihuana Facilities Licensing Act (MMFLA) to find application fee amounts for separate classes/categories of medical licenses.
This application fee covers the costs for LARA, and the Michigan State Police (MSP), and (if applicable) other costs for investigation/background checks of licensees.
There's an Annual Regulatory Assessment necessary before issuing a cannabis business license, except safety compliance facilities. The regulatory assessment is set annually by bulletin.
Additional costs as per MMFLA may include,
Application Review and Compliance Inspection
After you submit the application, and clear all dues associated, your application will be taken under consideration. This step includes;
Background checks: LARA will conduct background checks on all individuals associated with the business, including owners, partners, and key personnel.
Application review: LARA carefully reviews your application, business plan, and supporting documentation to ensure everything satisfies the license criteria.
Compliance inspection: If your application looks complete, and passes the initial review, compliance inspection will begin. This may include facility or site inspections.
Receiving the Final Application
If your application meets all requirements for the cannabis license you applied for, it will get approved. You will receive a valid cannabis license allowing you to operate in Michigan legally, and make most of the lucrative cannabis industry.
Remaining Compliant with Michigan Regulations
Getting a license shouldn't be the end of your efforts, rather it should be a start. You must ensure compliance with Michigan's regulations, and understand the market trends if you want to establish a successful Marihuana business.
Here's a checklist that can help you remaining compliant with Michigan Cannabis Laws;
Stay Updated: Regularly review and stay up-to-date with the Michigan Regulation and Taxation of Marijuana Act (MRTMA), and Medical Marihuana Facilities Licensing Act (MMFLA). Note any amendments or changes to the regulations. Also, keep a track of bulletins issued by the Michigan Cannabis Regulatory Agency.
Licensing Requirements: Compliance with your license requirements is an ongoing process. Ensure that you renew licenses on time, and are compliant with safety, operational, and any other regulations set by CRA.
Security and Surveillance: Stay updated about the security and surveillance requirements and comply with any changes made by CRA. Implement adequate security measures, such as surveillance systems, alarms, and fire security, etc.
Record-Keeping: Maintain accurate and detailed records of all your business operations. This includes transactions, testing results, and much more.
Testing and Quality Control: If your business revolves around cannabis products, whether it is B2B, or B2C, ensure that they are tested by licensed testing facilities, and meet quality and safety standards.
Packaging and Labeling: Every state protects the citizens by setting up rules for packaging and labeling. This includes implementation of warnings, full disclosures, use of child-resistant packaging, and more.
Compliance Inspections: As discussed, the State will annually inspect every business. Your business must be prepared for compliance inspections throughout the year.
Insurance Requirements: Some licenses may require you to purchase specific coverages. Make sure you're complying with all insurance requirements set by the CRA.
Advertising and Marketing: Adhere to the restrictions and guidelines for advertising and marketing cannabis products.
Final Thoughts
We hope this guide helped you in understanding Michigan's cannabis compliance laws, and mitigating confusions regarding the application process.
Obtaining a cannabis license in Michigan requires careful planning, and proper execution. You must be prepared with all documents, a solid business plan, and detailed insurance if you're looking for long-term success in the cannabis industry.