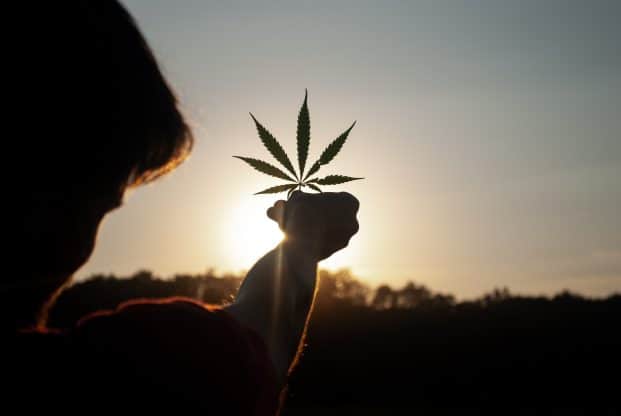 Huge Growth In the Cannabis Industry Despite Economic Uncertainty
The global pandemic crushed many businesses; however, the cannabis industry rose up to thrive. Let's talk about how it unfolded and what this new success means for the future of cannabis companies.
On March 11, 2020, the World Health Organization (WHO) declared the coronavirus outbreak a global pandemic due to the virus', "alarming levels of spread and severity." Since the announcement, many businesses and individuals have suffered tremendously.
For example, businesses deemed as non-essential were forced to shut down, causing an overwhelming surge of layoffs nationwide. An all-time US record of 3.28 million Americans filed for unemployment in the week following the WHO's pandemic announcement.
Although the short-term effects have started to diminish, the long-term economic impact will continue to linger. However, the cannabis industry experienced different results, a positive turn for the future of this market.
A Period of Opportunity for Cannabis 
At the height of the pandemic, some states issued stay-at-home orders, which shut down all non-essential businesses and jobs. This directive focused on the well-being and safety of the respective communities. Although this was difficult for most companies, the cannabis industry demonstrated exponential growth.
Despite the economic drought nationwide, this was a period of opportunity for the cannabis industry. Cannabis, a highly criticized industry, went from being an afterthought of many to a critical business. Out of the legal states, both adult-use and medical, more than 20 deemed cannabis essential during the coronavirus outbreak.
According to Leafly, Cannabis is now an $18.3 billion industry, representing a 71% increase over 2019. Furthermore, the industry also added 77,300 jobs in 2020, a 32% increase from 2019. This growth pushed some states to legalize cannabis and participate in the industry.
Some States Felt the Pressure
Considering many businesses were placed on "pause" during the past couple of years, states could not generate enough tax revenue. This problem forced regulators to develop innovative methods to create new tax income.
For example, with the cannabis industry thriving amid the global pandemic, some states felt the pressure to legalize the use of cannabis in an attempt to generate more tax dollars.
In 2020, several states legalized recreational marijuana, including Arizona, Montana, New Jersey, and South Dakota. As a result of these states joining the cannabis industry, it has influenced more states to get involved.
For example, as 2021 unfolded, New York signed a bill legalizing adult-use marijuana. We reported recently that New York is preparing for the upcoming industry demand by approving its first round of cultivator licenses. Additionally, New Jersey began cannabis sales on 4/21. Based on the recent events and the need for more tax revenue, it is likely that more states are sure to follow suit. 
Moving Forward 
As a result of the Cannabis industry thriving in an economic downfall, the industry's potential becomes indisputable. Nonetheless, when most businesses were deemed non-essential, cannabis proved its worth by reaching unparalleled numbers across the country.
Not only did cannabis solidify itself as an essential industry, but it showed there is so much more to come. With more states taking part in the industry, the demonization of marijuana that was once very powerful is starting to evaporate.
The industry is heading in the right direction, and here at AlphaRoot, we could not be more excited to see what is next!
---
Protecting your cannabis company can seem confusing; however, we're a full-service insurance brokerage working with carriers worldwide to offer you the best coverage possible. We're here to help! Please reach out to us today by emailing [email protected] or calling 646-854-1093 to learn more about your cannabis insurance options.